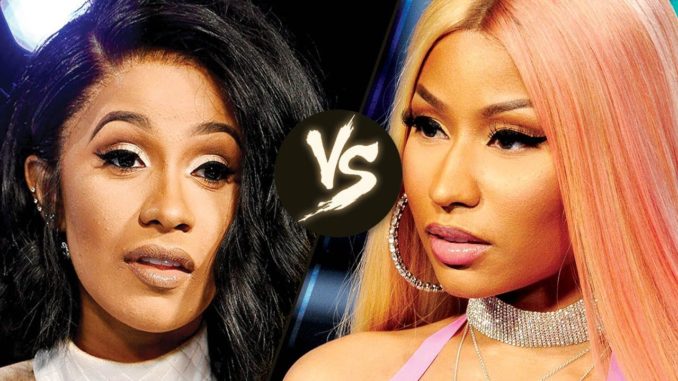 Nicki Minaj and Cardi B Are Both in Milan for Fashion Week Following N.Y.C. Fight
Two weeks after their infamous fight at a New York Fashion Week party, Cardi B and Nicki Minaj have once again found themselves in the same city.
The stars are currently in Milan, where they've both popped up at separate Fashion Week events.
The "Barbie Dreams" rapper, 35, has been in town for several days, having attended fashion shows for Fendi and Diesel. She most recently stepped out on Friday for Versace's catwalk presentation, where she sat with Rita Ora in the front row.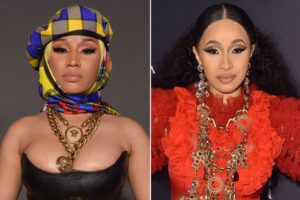 Meanwhile, the "I Like It" rapper, 25, came to Milan to support her sister Hennessy Carolina, who walked the runway during the Philipp Plein show on Friday.
Following her sister's Milan Fashion Week Debut, Cardi penned a sweet note that left little doubt over how much the night meant to her.
"I could cry," the rapper wrote alongside a video of her sister stomping it out on the runway.
"I'm so proud of @hennessycarolina !! In Milan walking at the @philippplein show .Henessy is Soo swaggy ,talented and pretty .She is my rock and i can't believe she evolving in to this beautiful woman !In my eyes she still little Hennessy ! Thank you @philippplein," she continued.
Cardi also gave a shout-out to her sister's girlfriend Michelle, who goes by Mel and also appeared in the show.
"I'm proud of my sister in law too @melomiiich48 !!Thank for makin my sister happy and more calm," she wrote alongside a separate video, adding multiple crying with laughter emojis.
Cardi B takes on furry shades as she avoids Nicki Minaj at Milan Fashion Week following rappers' fight
The Ring rapper is enjoying her time at Milan Fashion Week – and making sure we know about it with religious updates on her Instagram. The 25-year-old star is at the fashion week in Italy only three weeks after getting into a heated and physical altercation with Nicki Minaj at New York Fashion Week. And the plot twist is that Nicki is also in Milan attending fashion shows, but that did not stop Cardi from arriving at the Dolce & Gabbana show on Sunday in all her glitzy glory.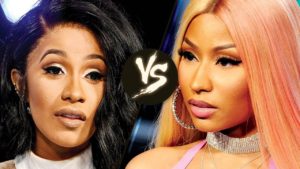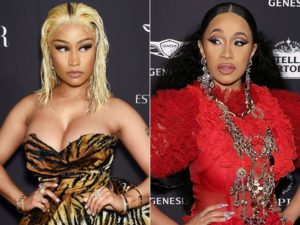 And in true Cardi fashion, the former reality TV star refused to blend in with the crowd as she wore animal print, fur-rimmed D&G glasses and an eye-catching matching leopard jacket, pussy bow blouse and boots. That's right the Motorsport hitmaker was dressed in animal print fur from head to toe and it doesn't surprise us a tiny bit. She even shared a video of herself on Instagram joking that Milan had 'changed her' and she was now 'winter-certified.' Making light of her outrageous shades she said: 'Bitch, get into these motherfucking glasses, bitch. They got my face super warm.'