East Energy Pipeline Cancelled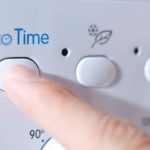 The East Energy Pipeline project has been cancelled. In a release TransCanada who heads the project:
After careful review of changed circumstances, we will be informing the National Energy Board that we will no longer be proceeding with our Energy East and Eastern Mainline applications.-TransCanada, News Release
The pipeline project was supposed to be a 4,500 km pipeline intended to transport 1.1 million barrels of crude oil through Eastern Canada, Alberta, Saskatchewan, and New Brunswick. Although TransCanada maintained the process would be safe and environmentally friendly many Canadians mostly those living in the areas affected along with various aboriginal groups were uncertain and this sparked an outcry to shut down the project.
TransCanada who proposed the project 3 years ago, maintained that the pipeline would create jobs but the Liberal government who has been leaning more towards Canada's environmental footprint set guidelines in place that the energy company could not or would not comply with.
The Conservative Party has come out with much backlash against the decision to cancel the project citing that companies will move on to other countries if there is such strict regulation. This is a concern in Canada as our GDP has been constant for a while now. Economically Canada needs more investment in order to grow and that means inviting large companies to create more jobs as a means of spiking the economy.
Another proponent of the pipeline, Canada could rely less on United States import.
The Montreal Economic Institute disagreed with that assessment, saying pipelines are a safe way transport oil. The group pointed to a poll that showed 65 percent of Quebecers and 68 percent of Canadians would prefer their oil come from western Canada instead of abroad. –CTV news