21 Savage From Rapper to Pilot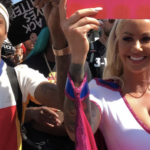 Rapper 21 Savage recently took his aviation training to the next level when he took his first aircraft trip as the Pilot this week. 21 savaged was accompanied by girl-friend Amber Rose who was visually shaken but was the ultimate supportive girlfriend.
His album Issa went Certified Gold this week.
https://www.instagram.com/p/Basabx5hGGO/?hl=en&taken-by=amberrose