4 Canadians among the Dead in Mass Shooting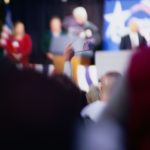 The 2019 federal election in Canada is fast approaching. Prime Minister Trudeau has busy with his current press run but it's almost a certainty it's in the back of his mind. The Prime Minister has made commitments to the Canadian people that he knows he must uphold with re-election so close. For most liberals, the major concern with the elections coming up is the Conservative party's head Andrew Scheer and his ties to Rebel Media. Rebel Media has a political and social commentary website. The concern being that Scheer's ties to an alt-right movement that has been known to support US Republican ideals would be detrimental to Canadians everywhere.
According to CBC,  Jordan McIldoon, 23, of Maple Ridge, B.C., Jessica Klymchuk, 34, of Valleyview, Alta., Calla Medig, 28, of Jasper, Alta., and Tara Roe Smith, 34, of Okotoks, Alta were among the victims of the  mass shooting in Las Vegas which claimed a confirmed 59 lives.
Many are still stunned by the shooting and there has been an uproar for more gun control laws in the United States. The rise of mass shootings around the globe coupled with natural disasters makes the political climate around the world a tense one. In the US, many citizens are unpleased with the ruling Republican party and its head Donald Trump. Trump has famously denounced Planned Parenthood whose non-profit claims to be the largest provider of reproductive health services in the US. The Republican Party has maintained that they are not specifically attacking Planned Parenthood but abortions which only accounts for 3% of organizational activities. When it comes to gun-control president Trump has taken a more lax approach. According to CNN in the wake of the recent shooting President Trump says "the US will be talking about gun control laws as time goes by"
The fact that Andrew Scheer seems to hold some of these republican ideals close to home is what concerns many Liberal Canadians. Canada was originally established when we separated from our Southern counterparts to head North in hopes of a Constitution instead of a Confederation. For many a vote for the Conservative Party in the upcoming election is a vote for the confederation. Trudeau and Scheer are not only ones hoping to win the upcoming election. Jagmeet Singh is in the running too with some believing he can beat the well-liked Trudeau. Trudeau is political royalty with his father Pierre Elliott Trudeau being among the great Canadian leaders.  Jagmeet Singh the new leader of the NDP the third political party in Canada believes the country needs a fresh face with a different perspective.
The biggest influence in my life is my mother. As a kid, she taught me that we are all connected. That we are all one. She explained to me that if one person is suffering, then we are ALL suffering. She showed me that it's not enough to take care of oneself, but that we must take care of all of those around us. If we lift up the people around us, we all rise.-NDP Party Canada
According to the MTL blog Singh was a criminal defense lawyer and in the current political climate this would be an asset should he be elected. The National Post is calling him a "game-changer" and many believe he could win or at least be major competition to Trudeau.
Singh, who is Sikh, is the first non-white leader of a major federal party in Canada. He is also only the third NDP leader to have been elected on the first ballot, after Tommy Douglas, the party's first leader, and Jack Layton.-The National Post