5 Interior Design Trends to Spruce up Your Home This Summer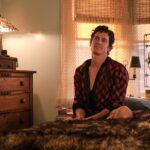 ---
#1 Buying a new Couch
Whether it's your first couch or just updating an old ratty couch, getting a new couch is always a great idea. Not only will the shopping experience uplift and brighten your mood but the right couch is guaranteed to brighten up the spaces in your home that feel a bit drab like the living room or a large master bedroom. The price of the couch really doesn't matter since this is a purchase that will run you a few hundred bucks most couches are made from quality materials that will last until the next mood strikes.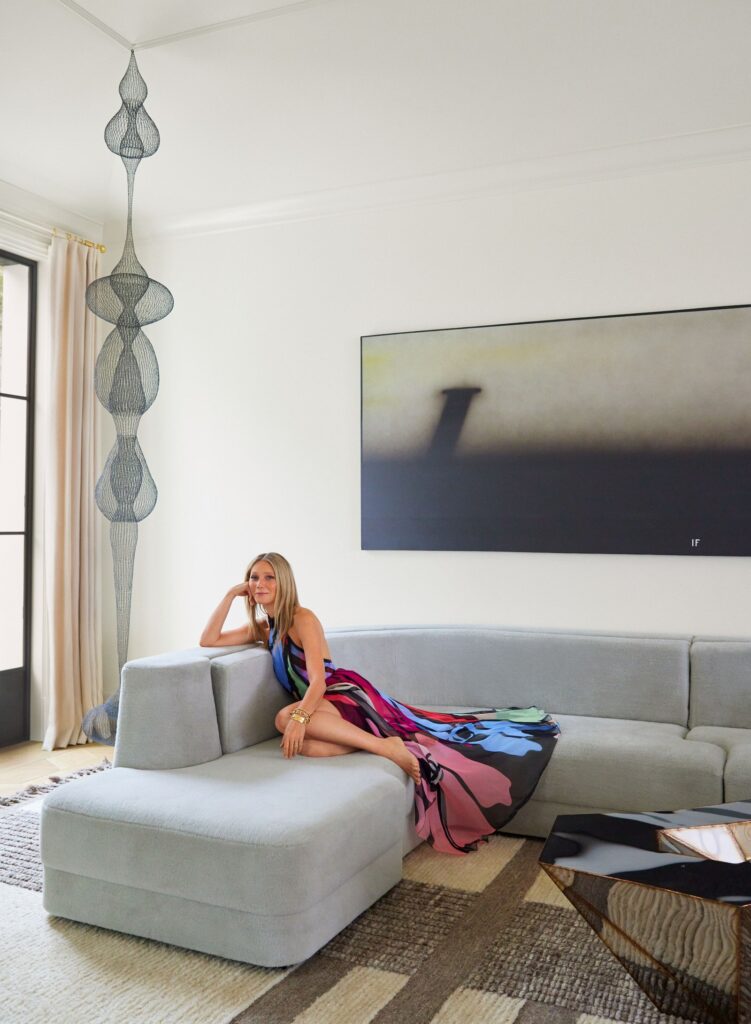 When it came time to furnish the house, Paltrow, a self-proclaimed "furniture obsessive," originally planned to do the decorating herself. "I thought I'd get a few great pieces and it would all be fine, but as time went by, I realized that there were so many layers, so many things that needed attention, that I couldn't pull it off by myself," she recalls. Paltrow eventually called upon AD100 designer Brigette Romanek, a close friend of more than two decades, to join the adventure. "Brigette's more contemporary than I am, but I wanted to push myself. Plus, I knew it would be fun," the actress notes. -Architectural Digest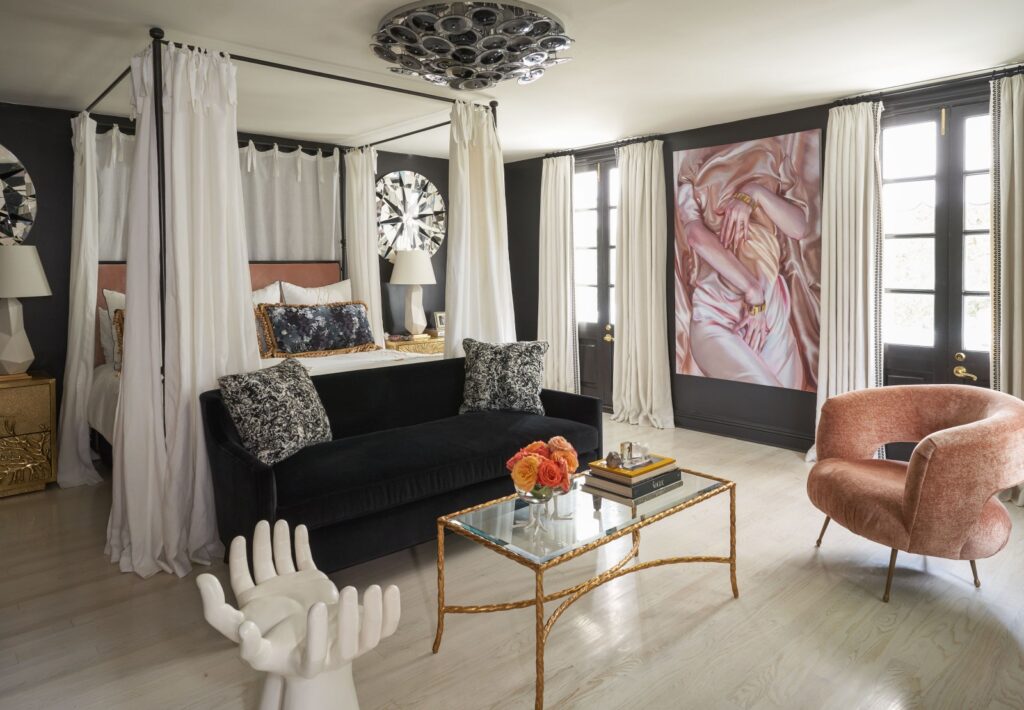 #2 Storage
This should go without saying but for the summer months nabbing extra storage in the home is a must. Winter coats, hats and even boots are best kept out of the way in the summer and thus getting furniture that also doubles as storage for these items that we invest in every two years is a must. Benches to go with that new sofa works for storing heavy woolly blankets that may not get much use in the summer. Getting a new credenza for the bedroom may also work not only for storing new jewelry and fashion accessories but will be useful for all the new summer garb that we didn't account for in closet space last winter.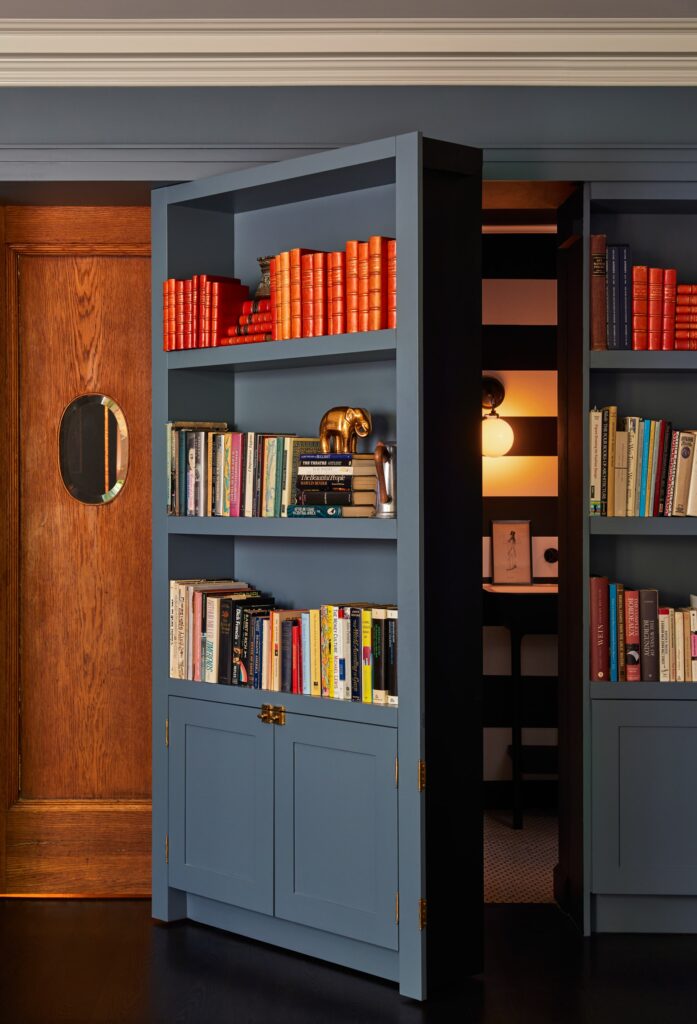 A built-in bookshelf in the garden-level family room swings open to reveal a striped powder room; mock hinges add to the camouflage. The swinging door at left was salvaged from the house's original butler's pantry. -Architectural Digest
#3 A new Rug
Rugs are great, they can literally go anywhere in the home and will give new life to the spaces they inhabit. Throwing out that old winter rug is also not a bad idea since it's probably soggy and full of salt from those heavy snow storms that we had to tarry though this winter. If your old rug was a bit pricey since they can run anywhere from $50-$5000, you may consider washing them professionally like those savvy instagram videos that have been trolling the web, which we must admit, is oddly satisfying.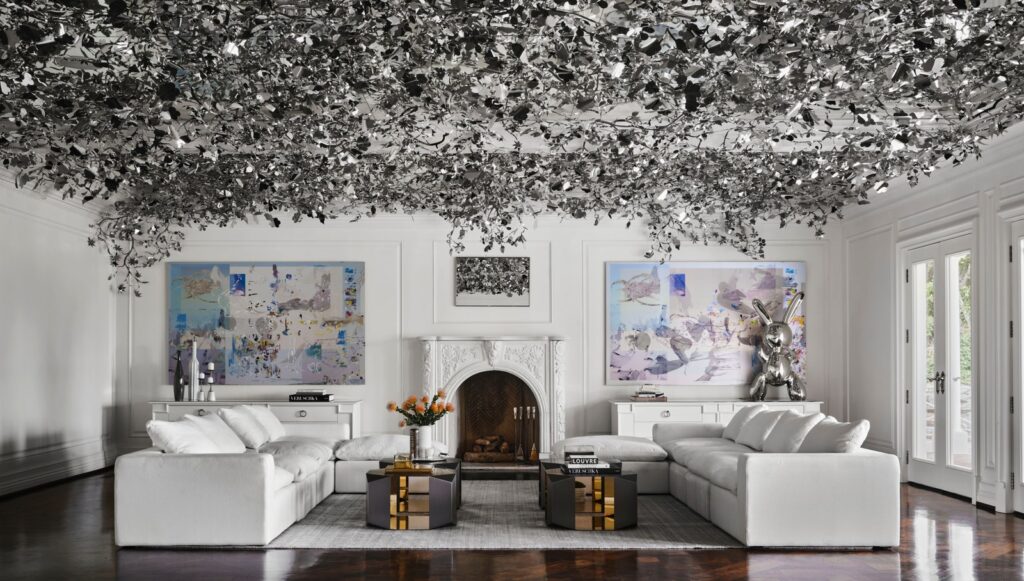 Featured in AD in 2016 and 2021, this mansion was designed by the celebrated Black architect Paul Revere Williams in the 1930s, and it is set on almost three acres of stunning grounds in the prestigious Holmby Hills neighborhood. The property epitomizes glamour with features such as the grand dual staircase foyer, 60 rooms, and detailed trim work. Amenities include a glass-walled tennis court, Moroccan bathhouse with hammam, swimming pool, greenhouse, French courtyard, and Japanese garden and teahouse. -Architectural Digest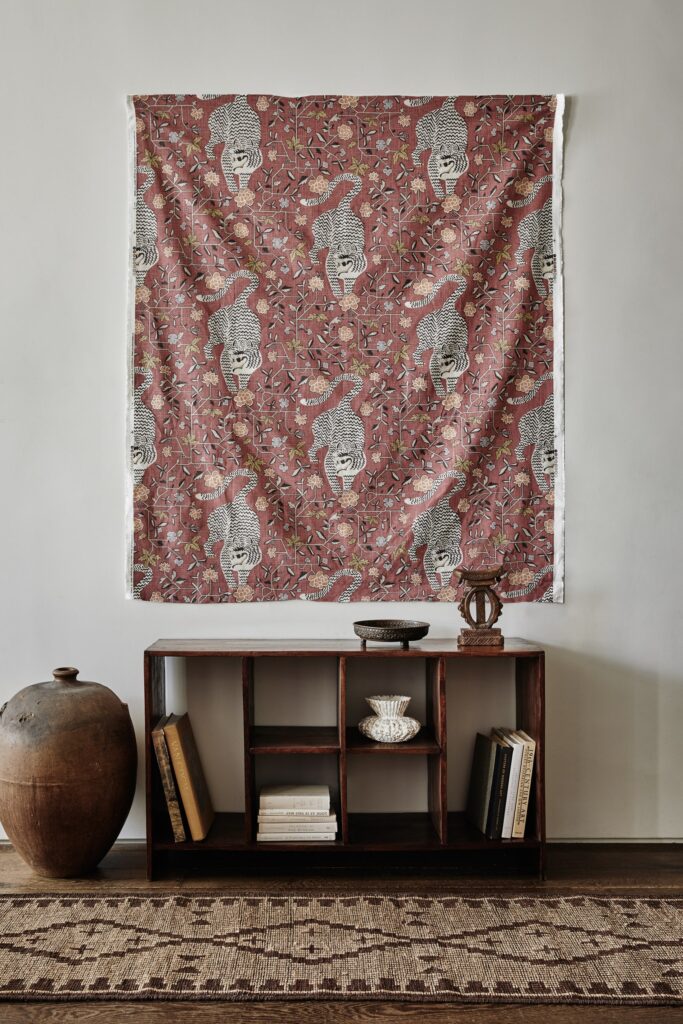 #4 Pillows
Pillows for the bedroom or living room may be on the back burner when we think about interior decorating but really we should always consider putting both decorative and comfort pillows on our shopping list. Really pillows we sleep on should be changed regularly due to drool, snot, unruly children who bring food into the bed ( yes dad we're talking about you) and just the overall shape of the pillow that accounts for getting a good nights sleep. We should think about changing bedroom pillows every season which should make those hot summer months seem cooler and more tolerable. Decorative pillows for the living room allows for children to scoot off the new couch and maybe head onto the rug to relax since most children prefer the hard cold floor anyways (which we've made even more comfortable with that new rug!).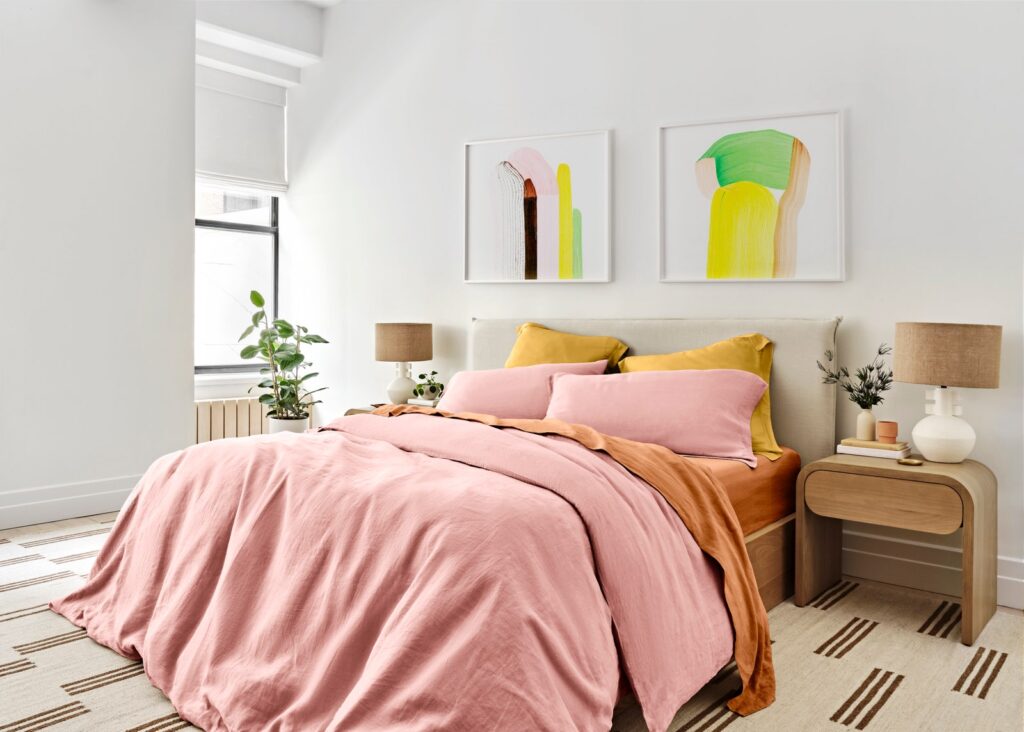 These cheerfully monochrome backdrops can be spruced up with duvets and quilts that draw from Minkoff's ready-to-wear patterns, spanning from a tasteful leopard to various florals (think maximalist, vintage-style designs and intricately-detailed blooms reminiscent of sea creatures). Although the products evoke the type of luxury for which Minkoff is known, the designer wanted her wares to be relatively affordable and versatile, so that customers could snag an evil eye throw pillow as a spontaneous, but not splurge-level, accent. -Rebecca Minkoff for Architectural Digest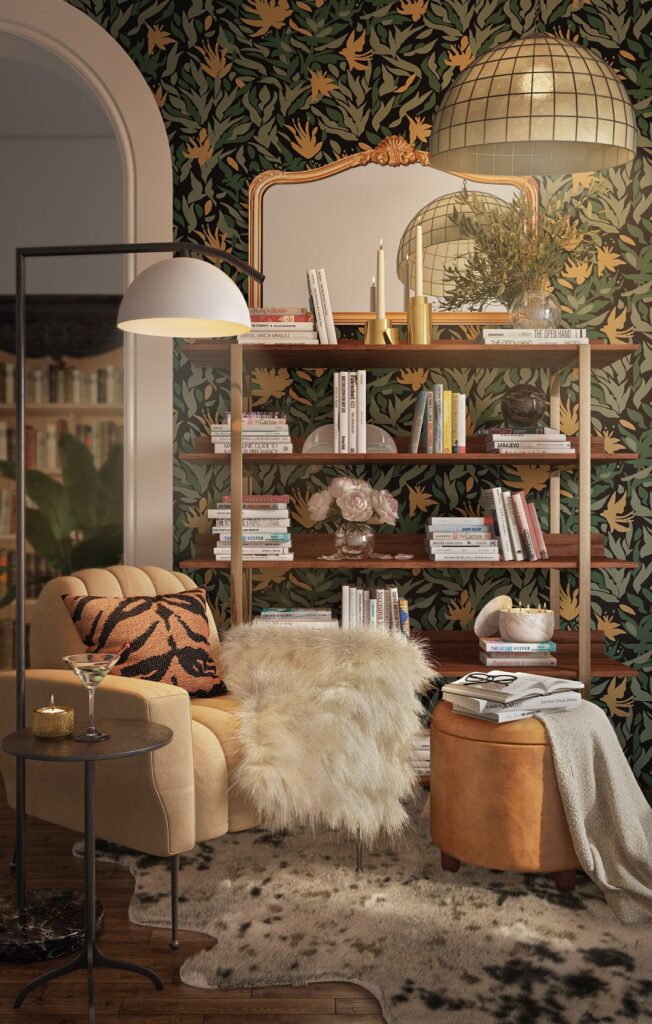 #5 Bedding
Like pillows it can be hard to determine when to change the bedding, which includes our trusty old comforter. So purchasing new bedding at the change of the season works as a good measure. It's okay we are allowed to have two or even three comforters if you dare to be bold. Having fresh bedding not only makes the space feel more open it sometimes makes it easier to breathe since eventually even washing isn't enough to keep the smell of old cloth out. Buying new bedding may also stop that mystery itch and may improve the quality of your skin and sleep. Donating old unwanted bedding or clothing is always a good idea since recycled materials are cheaper and sometimes longer lasting.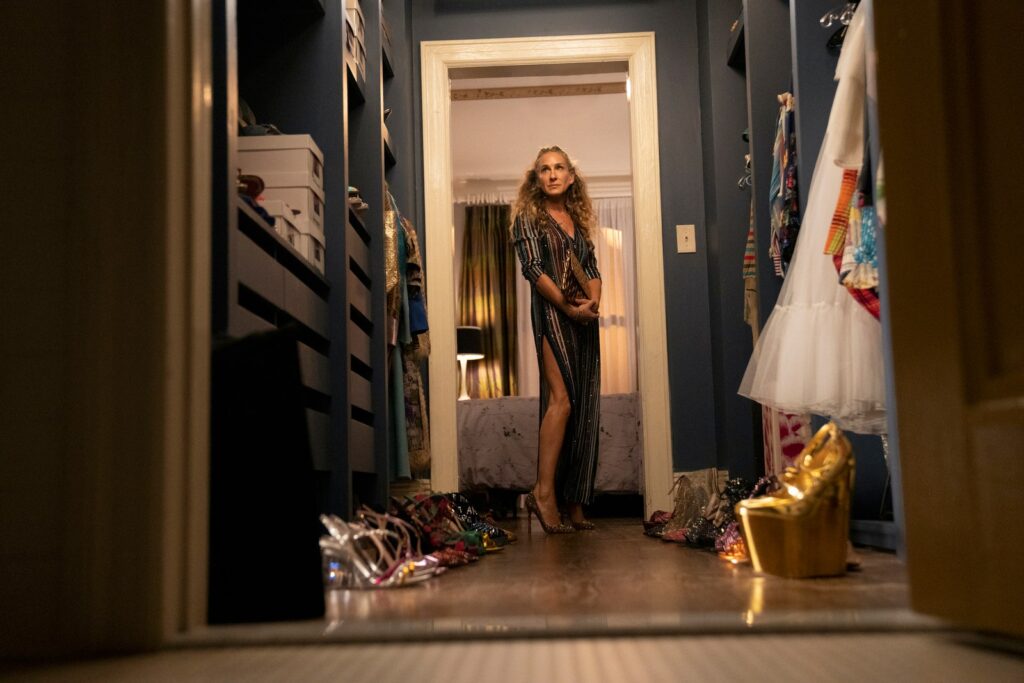 Gone are Carrie's boring beige walls that were swathed in Benjamin Moore's Egg Shell, Charlotte's unfortunate and out-of-place mallards, and Miranda's salmon-colored bedding. It's safe to say that the homes are worthy of the women who live within their walls. Luckily, the eye-catching design moments on full display in the And Just Like That… episodes can be easily duplicated for anyone with an affinity for DIY projects. -Architectural Digest