Autism Awareness Day Canada: October 25th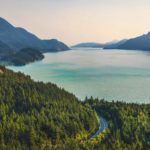 On October 18, 2017, the Senate of Canada launched the Autism Awareness Campaign. The month of October is Autism awareness month in Canada. At the 3rd session, this month Senate met to discuss the program which has been initiated in various forms for the past 10 years.
"Honourable senators, 10 years ago, we spoke in a unified, collective voice for autism families in crisis and what should happen. We had hearings. We listened to experts, and most importantly, we listened to families and self-advocates. In fact, it was one of our witnesses, a few may remember here, Jason Olford of Fredericton, himself on the spectrum, who gave the report its title". Senator Jim Munson said.
Autism Awareness Day, planned by the Senate will be held on October 25th.  The event will be held in the Capital of Ottawa on Parliament Hill. The event will also be live-streamed on Facebook.
Before the decision was made to create an official day for Autism Awareness the Senate committee heard from 53 witnesses in 6 weeks, "including people with autism, parents of children with autism, advocacy groups, and health professionals."
World Autism awareness day is April 2nd.