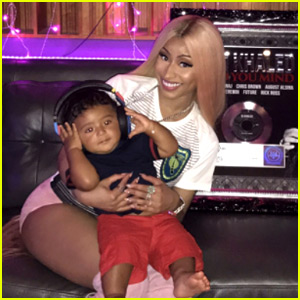 Asahd Khaled is only 1 years old but he has already done more than most of us in his year alive; including co-producing his father's Dj-Khaled's multi-platinum album Grateful which won The Best Rap/HipHop song of the year at this year's AMA.
Ashad now has a cover out with New Times Magazine
Asahd may also be coming for Olympian Micheal Phelps, displaying his strong kick and swimming technique today on Instagram
The Father and Son duo with partner Sean Combs are currently working on a new show premiering on FOX January 4th. The three partners are currently looking for music acts to join the show.
A Few of Asahd's celebrity friends: