Edmonton Police Officer Facing Fraud Charges in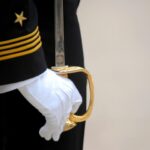 ---
In a report by Alberta police an officer stationed in Edmonton Alberta was brought up on charges today in relation to an incident that happened in August 2021. According to the police department Constable Jeffery Benedict was charged with one count of fraud under $5000. The constable who has been working for the Edmonton Police Service for 14 years was charged due to a damage expense claim made by Constable Benedict that turned out to be fraudulent. The officer was then placed under an internal investigative review that found the officer guilty and liable for the claim which was illegal.
The investigation was conducted by the Director of Law Enforcement. During that investigation the Director of Law Enforcement recommended that the case be brought in-front of the Alberta Crown Prosecutor Services in Calgary after which charges were placed against Constable Benedict.
Constable Benedict was issued a notice to appear today April 1st however he was still granted to come to work in a "non-public" facing role as he is presumed innocent until a decision is made by the Alberta Crown Prosecutor Services.
---
In other news The Alberta Crown Prosecutors Service reported today that an investigation into the death of a man that died in custody of the Yukon RCMP concluded today. The indent took place on October 22, 2019 after a routine traffic stop near Whitehorse, Yukon by RCMP police officers. The investigation was carried out by the Director of the Alberta Serous Incident Response Team and the purpose of the investigation was whether to lay criminal charges against the officers involved.
The 48 year old victim, according to the report released by the Alberta Serious Response Team, fainted on October 21, 2019 and was transported to the hospital by police. The man then discharged himself from the hospital and things just went downhill from there. The victim in question then went about visiting a job he was no longer working at and had strange interactions with co-workers who described the experience as unpleasant. The man then told a witness he would kill himself and that is when the RCMP were contacted. The victims vehicle was then placed on RCMP watch-list and was located the same day.
When RCMP approached the vehicle they drew their weapons because the victim also had a weapon. According to reports after a yelling match between RCMP and the victim trying to lower weapons, the victim shot himself. During an autopsy it was discovered that the victim was intoxicated and the gunshot wound appeared to be self-inflicted.
ASIRT was directed to investigate the death of the AP as it occurred in circumstances that
met the general definition of an "in-custody" death, as it occurred during contact with
police and while the vehicle was stopped by police.
In this case, it is clear that the AP died as a result of a self-inflicted gunshot wound to the
head.
There are no reasonable grounds, nor reasonable suspicion, to believe that any of the
officers on scene committed an offence(s). Responsibility for the tragic end to this
encounter rests solely with the AP.

ASIRT's investigation having been completed and our mandate fulfilled, I have
concluded our file. -Open Alberta