Hugh Hefner passed away at 91 today. Take a look at his life!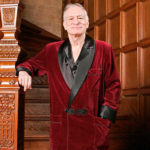 An American Icon Dies
When Icons die, it's shocking because we forget these mega personas are people too. American Icon Hugh Hefner passed away today, September,27, 2017. He peacefully passed away today from natural causes at his home. The eternal playboy was surrounded with family and friends. Take a peak on his early life and how  he started.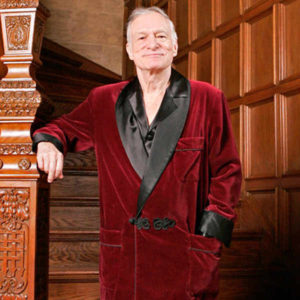 Hugh Hefner Early years
We all know Hugh Hefner as an OG older man, but what we rarely see is his younger days. Hugh Hefner, who created Playboy magazine and mixed it into a media and entertainment-industry giant. Also positioning himself as the perfect model for his brand by bringing in young woman and sometimes tying the knot with them. He became the ultimate "playboy" some would say. He started the magazine right after moving out his parents house.

Credit

Playboy Enterprises Inc., via Agence France-Presse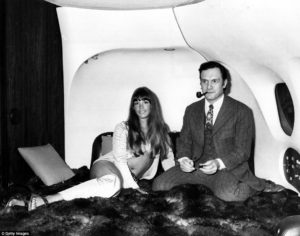 Hugh Hefner with girlfriend Barbara Benton 19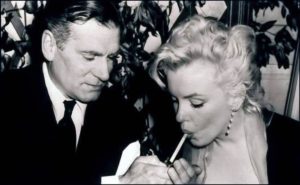 Marilyn Monroe with Hefner. Monroe was on Playboys first edition published in 1953.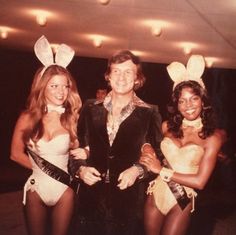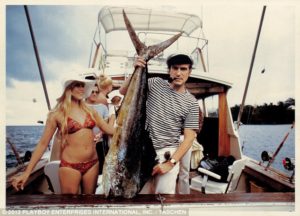 Young Hefner on a Yacht
Interesting Facts
Mr. Hefner began removing American puritanism at a very strict time. Even when doctors refused contraceptives to single women and the Hollywood production code dictated separate beds for married couples.
In the 60's you couldn't use obscenities. Playboy broke all that apart. You weren't able to talk politically. You can thank Playboy for the Kim K's in the world. Without him maybe they wouldn't exist.
"You couldn't talk politically," Mr. Feiffer said in the 1992 documentary "Hugh Hefner: Once Upon a Time." "You couldn't use obscenities. What Playboy represented was the beginning of a break from all that."
Hugh Hefner had a message and it was simple."Society was to blame. His causes — abortion rights, decriminalization of marijuana and, most important, the repeal of 19th-century sex laws — were daring at the time. Ten years later, they would be unexceptional."
Hugh Hefner held the longest World record for being the longest editor in chief of a magazine with a whopping 60+ years.
Hef's girlfriends were paid an allowance of $1,000 a week. They also had a 9pm curfew every night
Hugh Hefner is a celebrated civil rights activist.
Hefner on Death
Look at the interview Hefner has has about death on Hollywoodreporter
 HEFNER DOESN'T TALK ABOUT DEATH
He hardly ever talks about death, a close colleague says: "Even when [a longtime assistant] died, after the memorial, he never mentioned her again." Is he afraid of the prospect? "No," insists Hefner, an agnostic who professes no faith in any afterlife. "My mother lived to 101."

 PLAYBOY HAS NO SUCCESSION PLAN SHOULD HEFNER PASS AWAY

When asked about the succession plan, Flanders gives an agonizing pause. Finally he says: "That's hard to imagine. [There's] no succession plan." Hefner's own hopes that one of his two younger sons —- Marston, 21, and Cooper, 20 (with Conrad; he has an older son as well as Christie, 58, with his first wife) —- might take over seem unfounded. "At one point, I expected it to be a family thing," he admits, "but that's been squandered." He rephrases the wording. "I don't think that's in the cards anymore." Both boys are still in college and neither has yet had Hefner's daughter Christie's experience of joining PEI as a junior executive before climbing to the top.
What Instagram is saying:
https://www.instagram.com/p/BZkgL4SBfym/?tagged=hughhefner[\embed]
https://www.instagram.com/p/BZkk2Pzli-n/?tagged=hughhefner[\embed]
https://www.instagram.com/p/BZknUrInlQ3/?tagged=hughhefner
https://www.instagram.com/p/BZknMJTHK8y/?tagged=hughhefner
What Twitter is saying?
#RIP Hugh Hefner, you always were a big inspiration, rest easy legend. pic.twitter.com/CZ7t7WL0Jz

— Dan Bilzerian (@DanBilzerian) September 28, 2017
Hugh Hefner was a GIANT in publishing, journalism, free speech & civil rights. He was a true original, and he was my friend. Rest well Hef. pic.twitter.com/bJ1wxoK4gR

— Larry King (@kingsthings) September 28, 2017
Hugh Hefner has died
but I guess he's in a better place now

that's highly unlikely

— AKA Dave (@Dahmerscookpot) September 28, 2017
Rest in peace to an atheist who fought for women's rights and gay rights. pic.twitter.com/ptbtLARJOw

— Dan Broadbent (@aSciEnthusiast) September 28, 2017
RIP to the legendary Hugh Hefner! I'm so honored to have been a part of the Playboy team! You will be greatly missed! Love you Hef! Xoxo

— Kim Kardashian West (@KimKardashian) September 28, 2017
Dont tell me Hugh Hefner in a better place. He been living every man dream since he was 27. Them girls at the mansion boutta be homeless tho

— kingtise (@KingTise) September 28, 2017