Justin Trudeau announces embassy reopening in Ukraine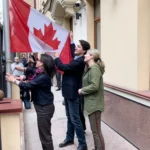 ---
Some of the world's leaders visited Ukraine this week including the Flotus Jill Biden and the Canadian Prime Minister Justin Trudeau. Jill wrote on twitter that she planned her mother's day trip to Ukraine in support of Ukrainian mothers. Jill posted the following message on twitter:
This Mother's day, I wanted to be with Ukrainian mothers and their children.
Over the last few months, far too many Ukrainians have had to flee their homes – forcing them to leave behind their loved ones.
-Jill Biden
Jill also posted the following message on her official twitter account branding Ukrainian mothers as brave and resilient in a picture of her and First Lady Olena Zelenska.
On this Mother's day, my heart is with you, First Lady Olena Zelenska, and all of the brave and resilient mothers of Ukraine.
-Jill Biden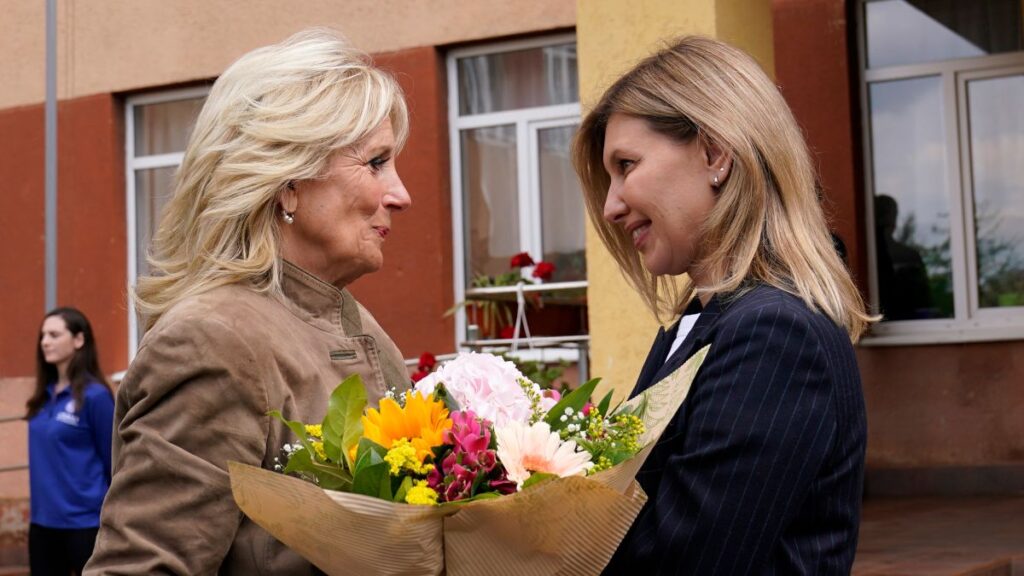 Prime Minister Trudeau was also in Ukraine this weekend and attended a ceremony to re-open the Canadian Embassy in Ukraine. The deputy Prime Minister Chrystia Freeland, and the Minister of Foreign Affairs, Mélanie Joly were also with the Prime Minister on this momentous occasion in Ukraine.
"As Russia continues its ongoing illegal and unjustifiable war against Ukraine, Canada will continue to be there to support Ukraine and its people. I would like to thank President Zelenskyy for hosting this visit, but also more importantly, for his leadership. Together with Ukrainians, President Zelenskyy is defending the values at the very heart of democracies. His courage and the courage of Ukrainians is inspiring, and we will continue to do everything we can to make sure Ukraine gets the support it needs."The Rt. Hon. Justin Trudeau, Prime Minister of Canada
The Ministers along with the Prime Minister participated in a flag raising ceremony today to mark the opening of the embassy. The Prime Minister also visited Irpin, one of the sites that have been brutalized due to the ongoing war with Russia.
"Canada and our allies are united in our condemnation of Vladimir Putin and his war of aggression, and we are united in our support for the remarkable people of Ukraine who are so bravely resisting his assault. We know that in standing up for themselves, the people of Ukraine are standing up for democracy and international law—and we stand with them. Today's visit is a key opportunity for Canada to further underscore that unwavering support."The Hon. Chrystia Freeland, Deputy Prime Minister and Minister of Finance
The Prime Minister also announced a range of support and investments into the Ukrainian economy including: Providing $50 million in military assistance, 18 drone cameras, $15 million worth of high-resolution satellite imagery, $1 million in small arms and related ammunition, ammunition's for M777 howitzers. The Prime Minister also allocated $25 million to support food security in the region as well as $10 million of funding to support human rights and the civil society.
"When the Russian regime invaded Ukraine they had gravely underestimated the response of the allies and our commitment towards the people of Ukraine, who continue to fight with courage for their country. Canada will always be a friend to Ukraine and we are here in Kyiv to show our unwavering support. From mapping mines to making sure Russian forces are held accountable for their crimes, Canada is doing its part to support Ukraine."The Hon. Mélanie Joly, Minister of Foreign Affairs