Mark Salling commits suicide after being sentenced in child pornography case. Social media reacts.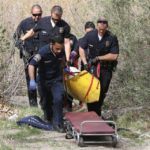 Mark Salling reportedly committed suicide today after pleading guilty to procession of child abuse images. Mark is notable for his role in the musical comedy drama Glee which aired on Fox network in the United States from May 2009 to March 2015.
This is second star of the hit show to have died from suicide, the first being Cory Monteith from an unrelated incident in 2013.
Salling started his acting career in Children of the Corn IV: The Gathering (1996), then went on to a role in The Graveyard (2006) and finally Glee in 2008 as the character Noah "Puck" Puckerman. After four seasons he was released from a full-time role in the show and continued on with guest appearances.
According to court documents that circulated last year, Salling stated: "I am pleading guilty because I am guilty of the charges and wish to take advantage of the promises set forth in this agreement, and not for any other reason."
His legal problems started in 2013 when a woman accused Salling of forcing her to have unprotected sex without consent which carries a charge of sexual battery. Although he originally denied the charge in March 2015 he settled with the woman civilly. In December of the same year he was arrested at his home in Los Angeles for suspicion of possession of several thousand photos and videos depicting child pornography. By May 2016 he was charged and in September of 2017 his trial began and he was sentenced after confessing to possession of child pornography.
Michael J. Proctor did not reveal his client's cause of death – his body was reportedly found in a field close to his home after a "welfare check" 911 call at 8.50am.

He could have been dead for some time, the Mirror reports.

In a statement his family said: "Mark was a gentle and loving person, a person of great creativity, who was doing his best to atone for some serious mistake and errors of judgement.

"He is survived by his mother and father, and brother. The Salling family appreciates the support they have been receiving and asks for their privacy to be respected."-The Sun
What is social media saying?
Glee Fans React to Mark Salling's Death by Apparent Suicide: 'First Cory Monteith, Now This' https://t.co/8S0F256qu3

— People (@people) January 30, 2018
According to @TMZ and @THR, Mark Salling has died. He is most known for playing Puck on Glee. He entered a guilty plea late last year for charges of possessing child pornography and was awaiting sentencing at the time of his death.https://t.co/U7sRsPWaDF

— Twitter Moments (@TwitterMoments) January 30, 2018
people are sympathizing with Mark Salling's death just because he was in glee? it was just a fucking show grow up HE HAD 50,000 IMAGES OF SEXUALLY EXPLOITED CHILDREN! nobody gives a damn about your damn childhood television series

— maryjuana (@maryjabbey) January 30, 2018
So I'm not exactly mourning Mark Salling's death bc of his child porn conviction and what that says about him. But it does feel a bit eerie that two young Glee actors have died already.

— Gay Tina (@AlternativeStr8) January 30, 2018
I was a huge glee fan. Cory's death really got to me and still does. But that does not stop me from realizing that what mark did was fucking horrible.

— سارة ✨ (@SarraTheFangirl) January 30, 2018
Mark Salling took the cowardly way out. I enjoyed his character on glee but I cannot fathom the disgusting sexual fantasies he had for children. I always said that every child molester/pedophile deserved death. He's gonna rot in hell.

— court ? (@slxtrauhlss) January 30, 2018
'Glee' family reacts to Mark Salling's death: Producer Tim Davis expressed his condolences, while acknowledging the 35-year-old actor's crimes. Salling had been scheduled for sentencing in March, and faced five to seven years in prison. "Today we… https://t.co/YPeI2ifXDU #glee

— Glee News (@Glee_News) January 30, 2018
Mark Salling's Peers React To The Glee Actor's Shocking Death https://t.co/kG5Elo0dUU

— Loretta Livingston (@lorettalivings) January 30, 2018
I will never excuse his actions but Mark Salling still brought us one of the most iconic and amazing characters to glee. I get what he did was wrong but to laugh at his death and or mock it. You're disgusting. R.i.p @MarkSalling ?❤️

— Amelia ? (@AmeliaRehh) January 30, 2018
https://www.instagram.com/p/BelxpezhG3T/?tagged=marksalling
https://www.instagram.com/p/Belxj-iFoM8/?tagged=marksalling
https://www.instagram.com/p/Belw3VFlfqd/?tagged=marksalling