Meek Mill Released from Solitary Confinement Early This Morning
Meek will reportedly also be assigned a job too, which will either consist of cleaning prison cells or cooking in the kitchen, both of which pays 19 cents an hour.-hotnewhiphop
Recording artist Robert Rihmeek Williams a.k.a Meek Mill was released from solitary confinement and reintroduced to general population early Saturday morning. The statement came from the State Correctional Institution in Chester. It was reported that the rapper started experiencing mental hardships which from an educated guess may be attributed to stress as well as PTSD. Although there are no reports that the artist has seen a doctor Meek's issues might stem from his reentrance into the criminal justice system.
"Probation is a trap and we must fight for Meek and everyone else unjustly sent to prison," Jay-Z wrote. "It's time we highlight the random ways people trapped in the criminal justice system are punished every day. The system treats them as a danger to society, consistently monitors and follows them for any minor infraction — with the goal of putting them back in prison."-abcnews
Meek was convicted and sentenced to 11-23 months in prison for drug trafficking in 2008 and was released in 2009 with a 5-year probation agreement. In 2012 Williams reportedly broke his probation agreement and he was barred from leaving the country. This was especially hard since most artists depend on traveling and touring to make a large portion of their income, especially if most of their fans are overseas.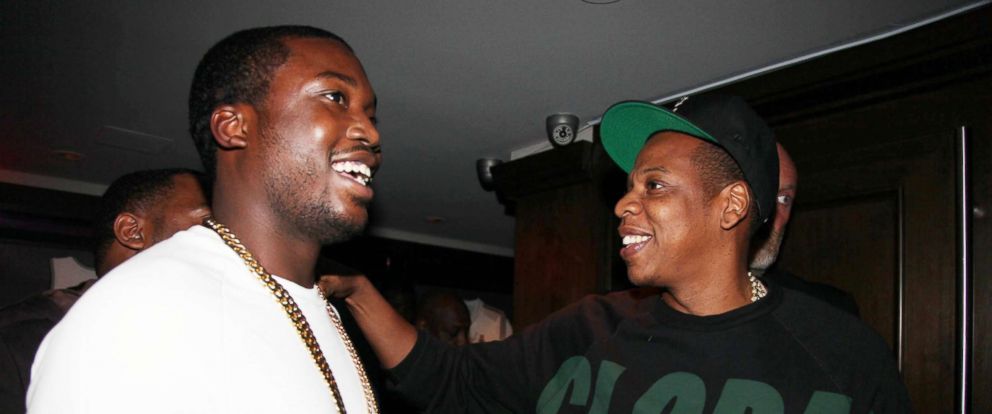 "What's happening to Meek Mill is just one example of how our criminal justice system entraps and harasses hundreds of thousands of black people every day," Jay-Z wrote.
IN 2013 after a second probation violation, he was ordered to take etiquette classes for failure to report his travel plans as well as posting on social media which resulted in the judge receiving death threats from persons disassociated with the case. Meek argued that this was cutting his legs off, "You just gonna miss money all day." And the artist would be right. These days technology is a life source for most millennials. The courts may see social media as a nuisance and unfortunately, most laws were not created to recognize technology as a way of life. The courts may not validate social media personality as a job description, which would include maintaining a social media presence and may be why the judge was less understanding.
In his opinion piece, titled "The Criminal Justice System Stalks Black People Like Meek Mill," Jay-Z argues that Meek Mill's sentence stemming from a nearly decade-old drug and gun charge points to a far larger problem.-Jay Z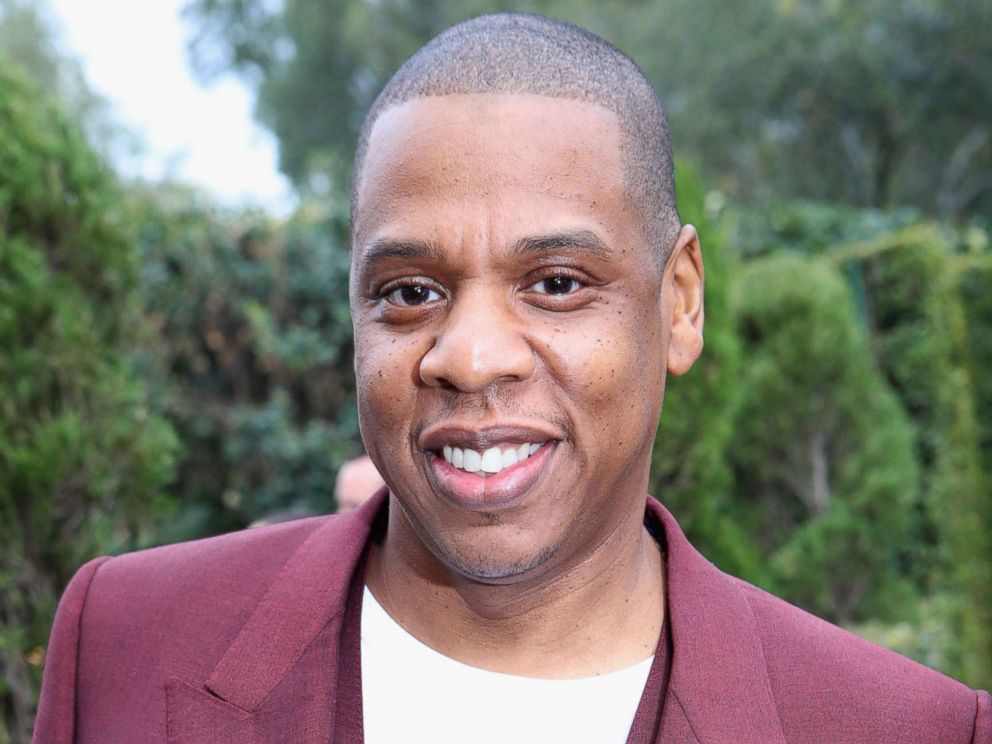 From 2014-2016 Williams continued this pattern, simply because he needed to make a living, until November 6 when he was sentenced to 2-4 years in prison.
Just yesterday more good news surfaced for Meek revealing that a bail hearing was granted to him. The Philly rapper is scheduled to be in front of court on November 27th at 9 a.m. at the Center of Criminal  Justice in Philly, the same place where the protests happened a few days a go.-hotnewhiphop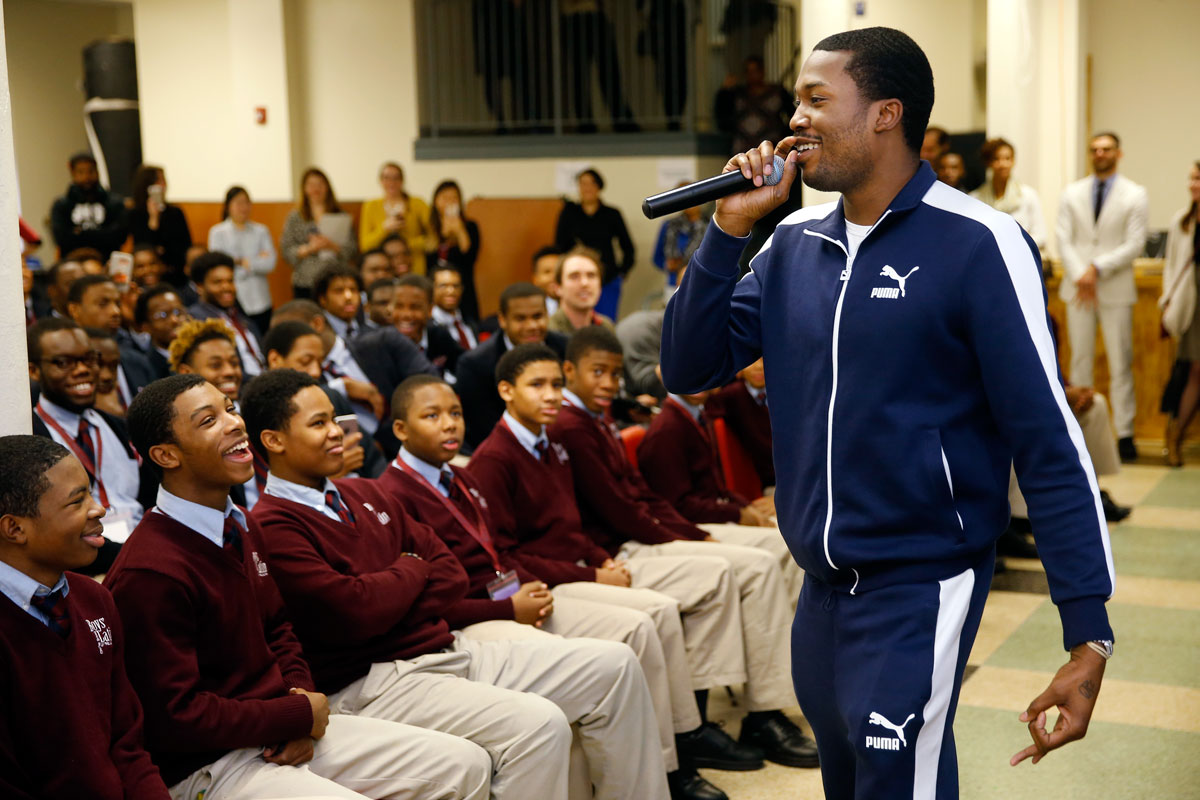 XXL mag previously reported:
"The feds have an interest in the judge and [her] potential relationships. This is an investigation looking into a possible extortionate demand. Undercover agents have been in the courtroom monitoring the Meek proceedings since April 2016," says the source.

This development fits quite neatly with claims made by Meek Mill's attorney, Joe Tacopina. In recent days, Tacopina's claimed that Judge Brinkley has a personal vendetta against the MMG rapper. Last week, Tacopina claimed Brinkley requested that Meek deliver a remix of Philly R&B group Boyz II Men's "On Bended Knee" and give her a shoutout on the song. Meek allegedly refused, and Tacopina says the judge responded, "Okay, suit yourself." Yikes.

In subsequent days, Tacopina's said Judge Brinkley wanted to sign with her friend's imprint instead of Roc Nation's. Meek obviously refused that, too. Now, Tacopina's filed a motion to have Judge Brinkley removed from the case altogether.