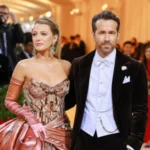 ---
The Met Gala was hosted last night and it was indeed a star studded affair. The theme for this year's Met gala was Guilded Glamour and while many of the celebrity guests stuck to the theme some fell short of wowing viewers. This list however is dedicated to those who did wow the viewers. The list is quite lengthy and the night was for sure one to remember. Joe Jonas and Sophie Turner dressed to theme, and Sophie who is currently pregnant displayed her growing bump with pride. The two are expecting their second child together and if you weren't aware of the new expected bundle of joy the announcement came as quite a surprise. baker and media personality Amirah Kassem also rocked her baby bump on the red carpet in a stunning baby blue dress.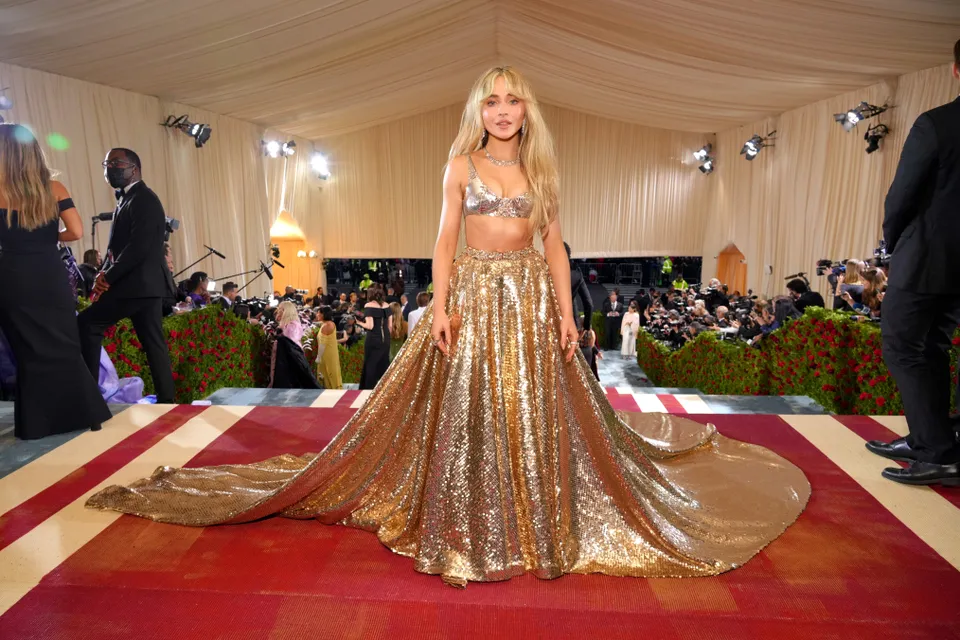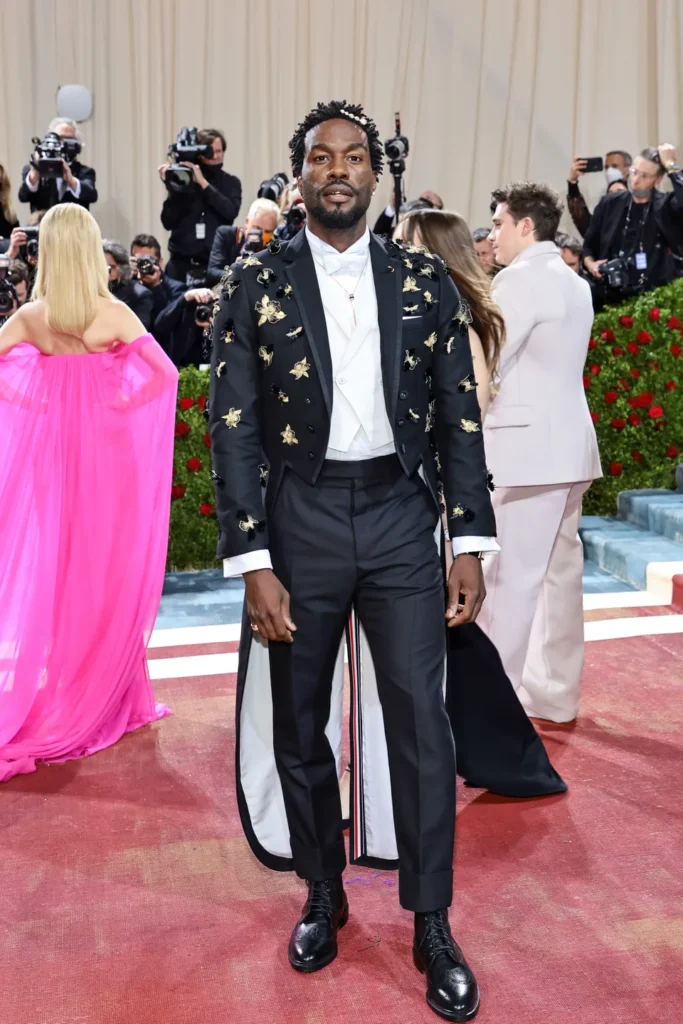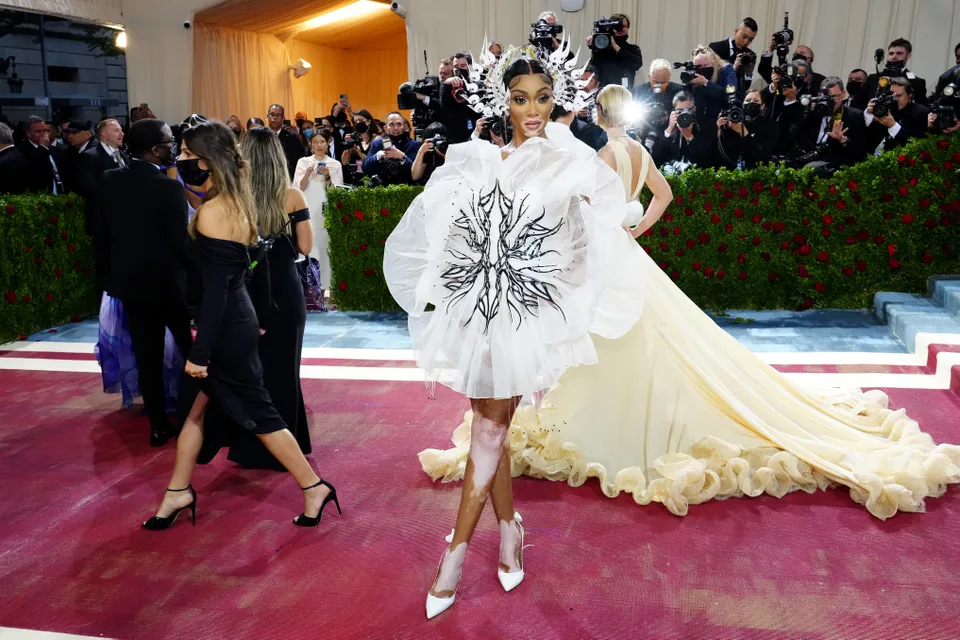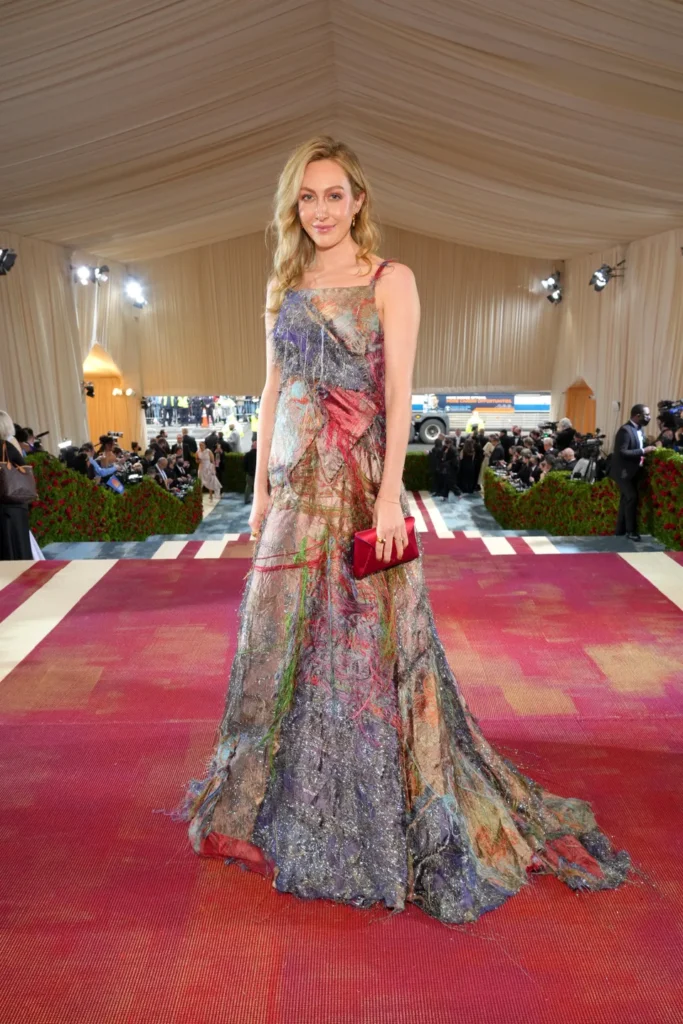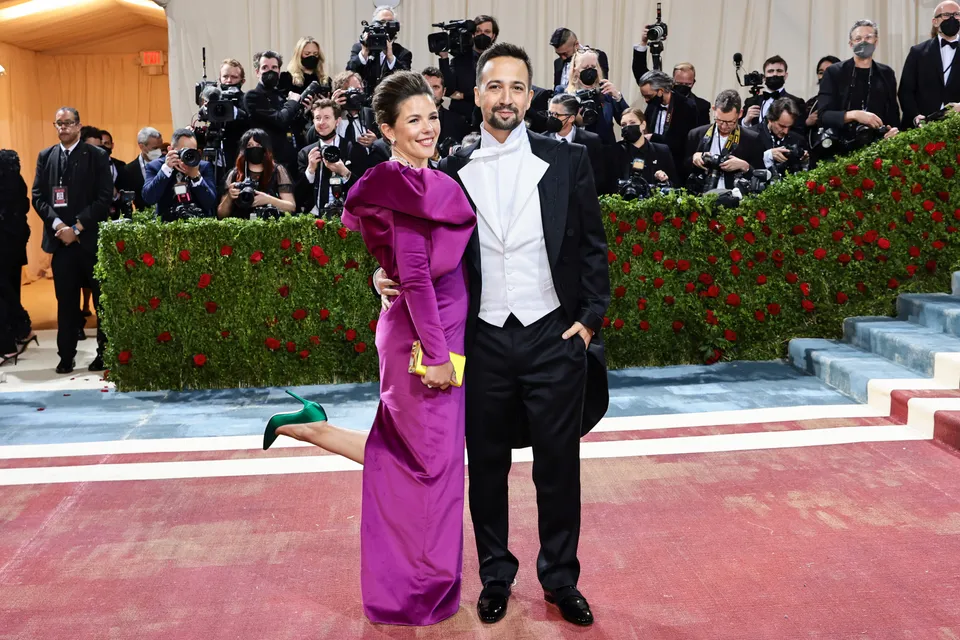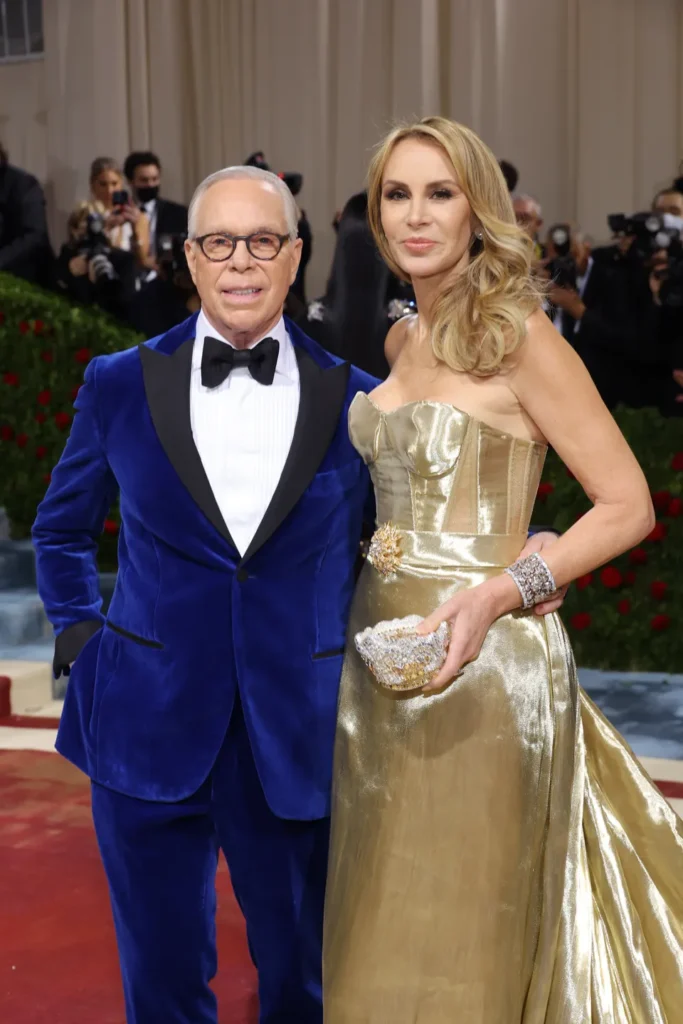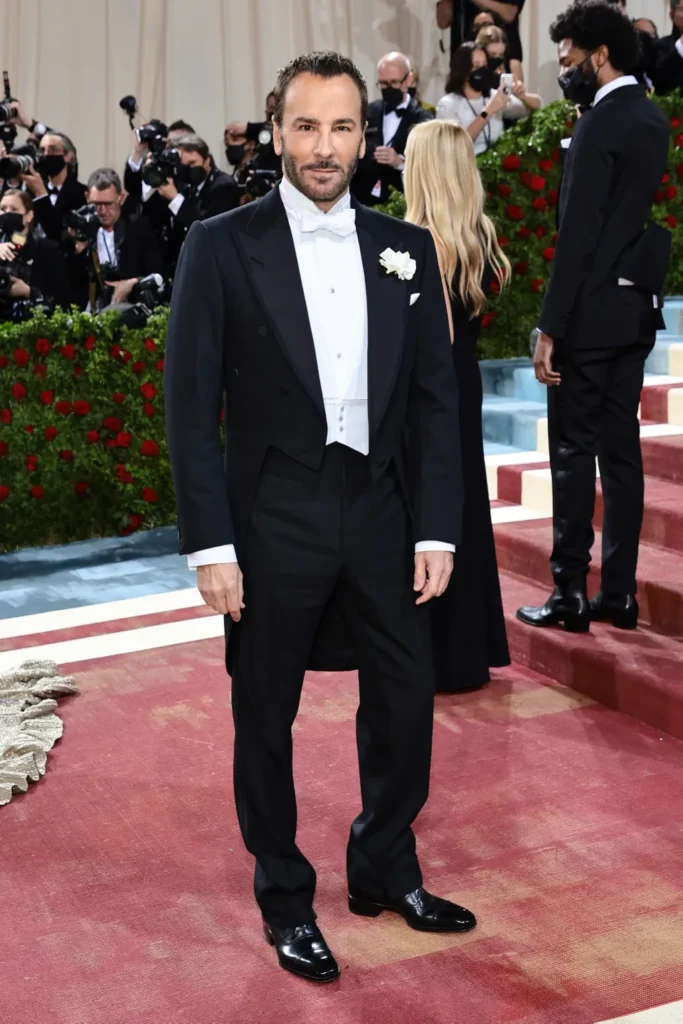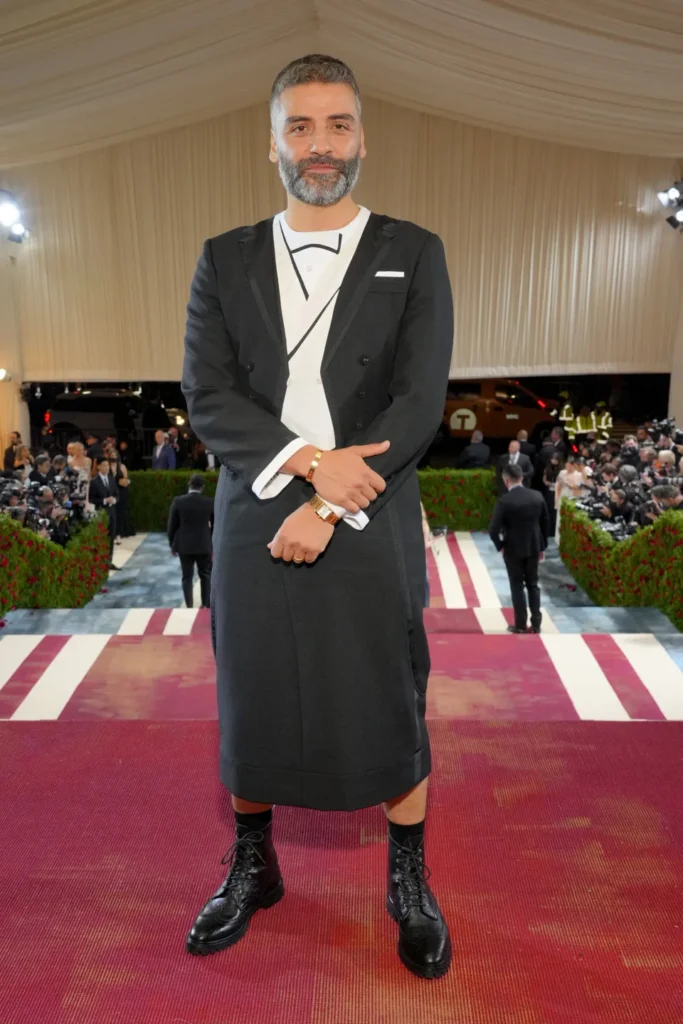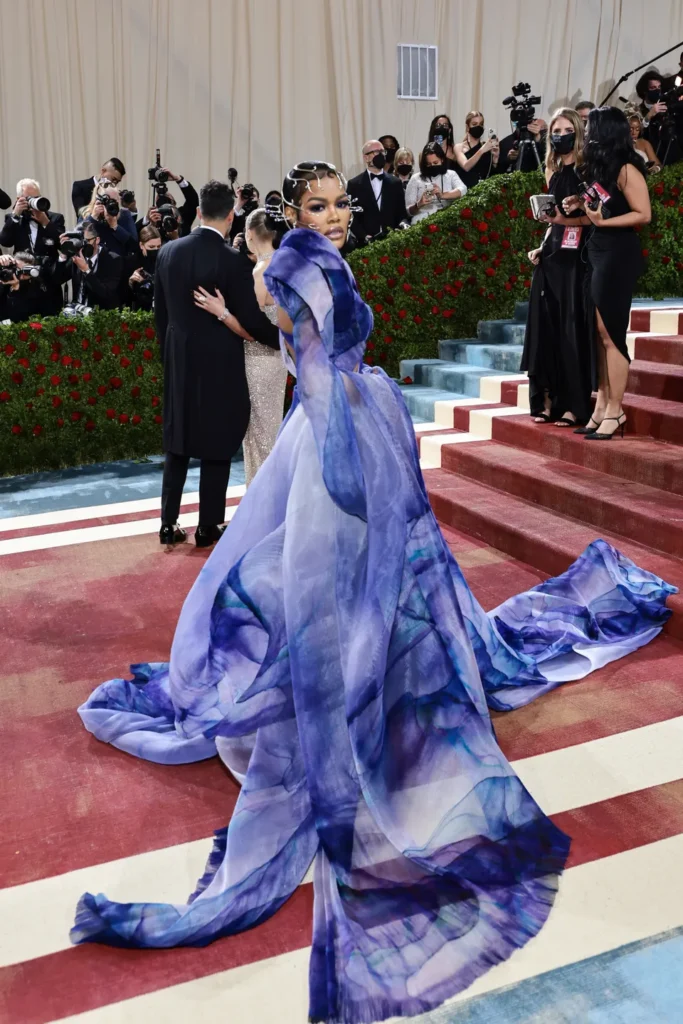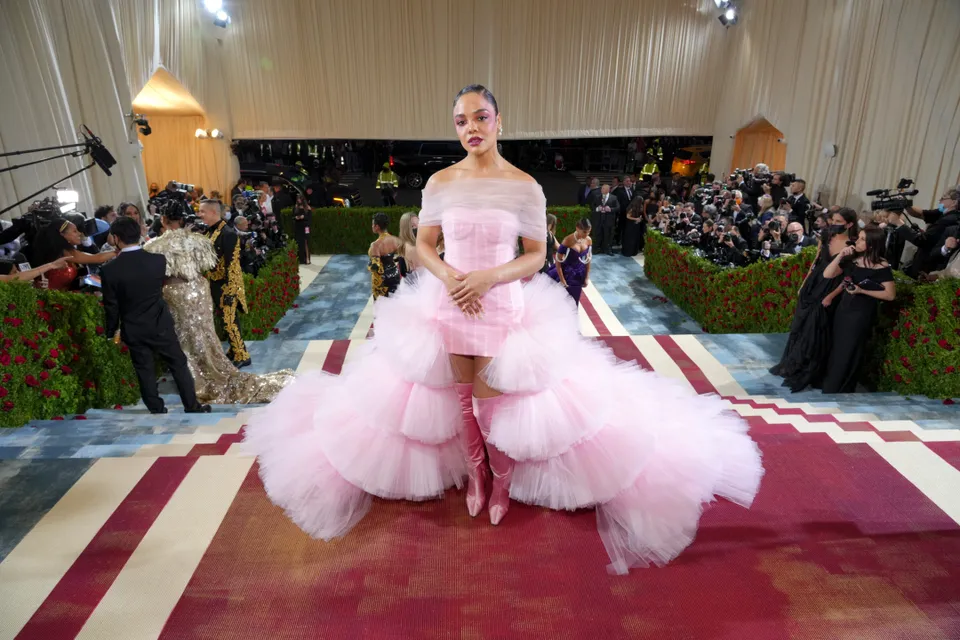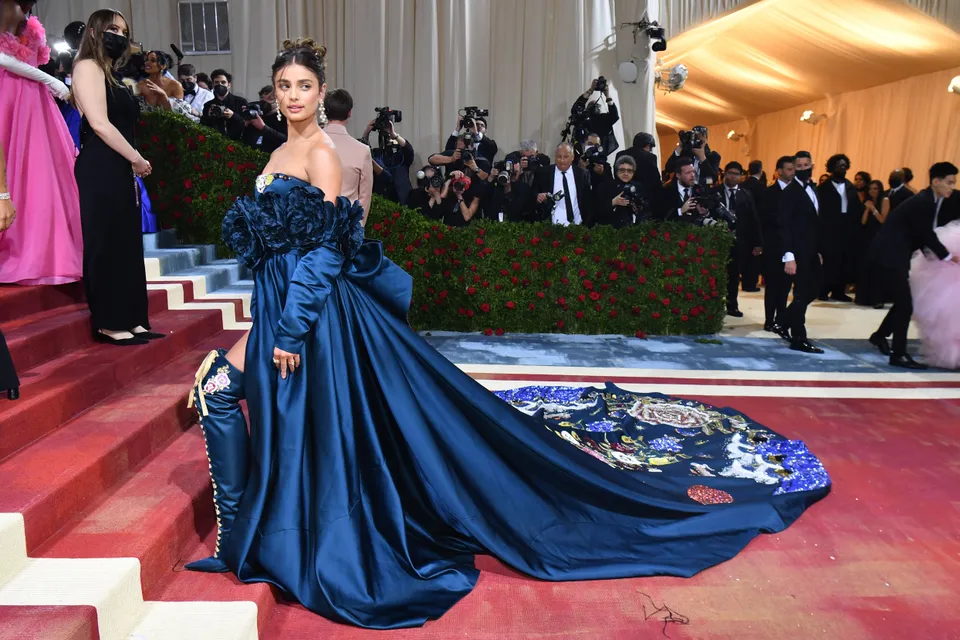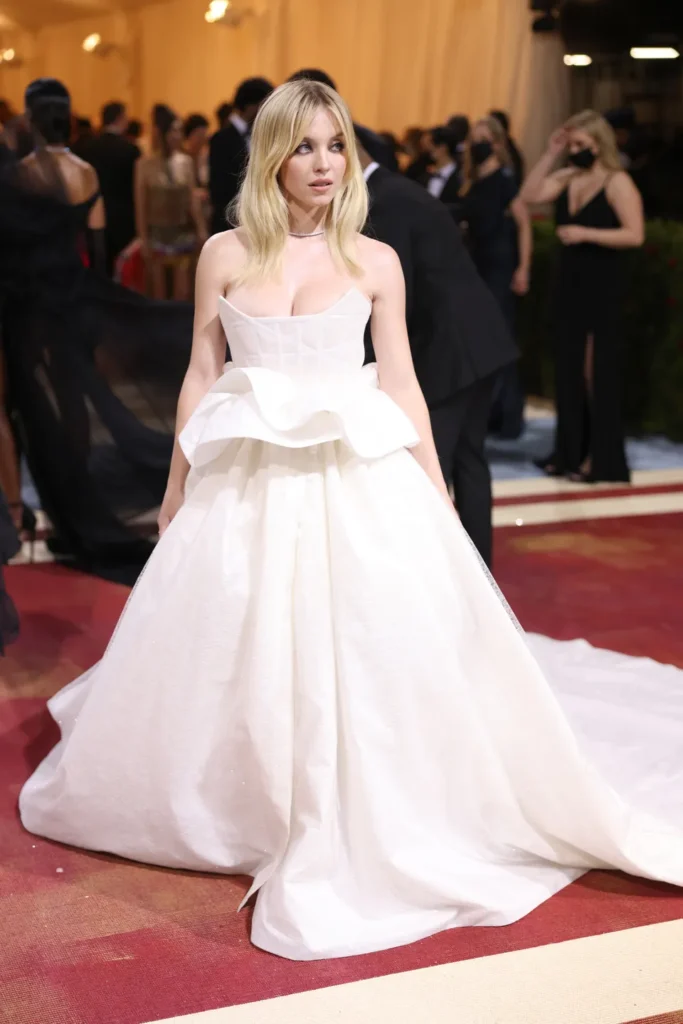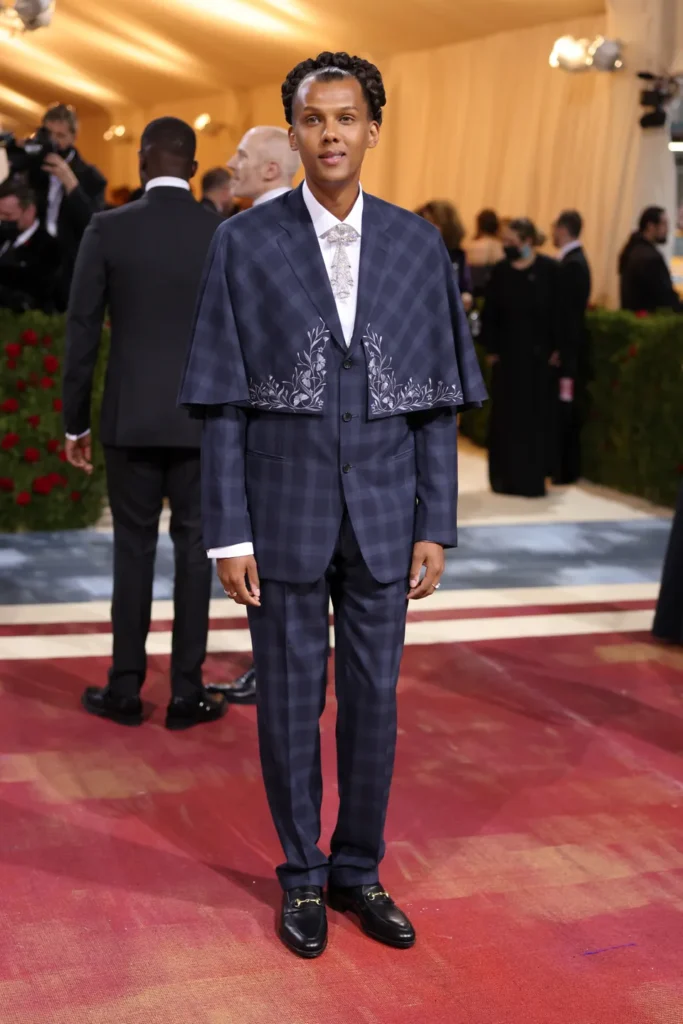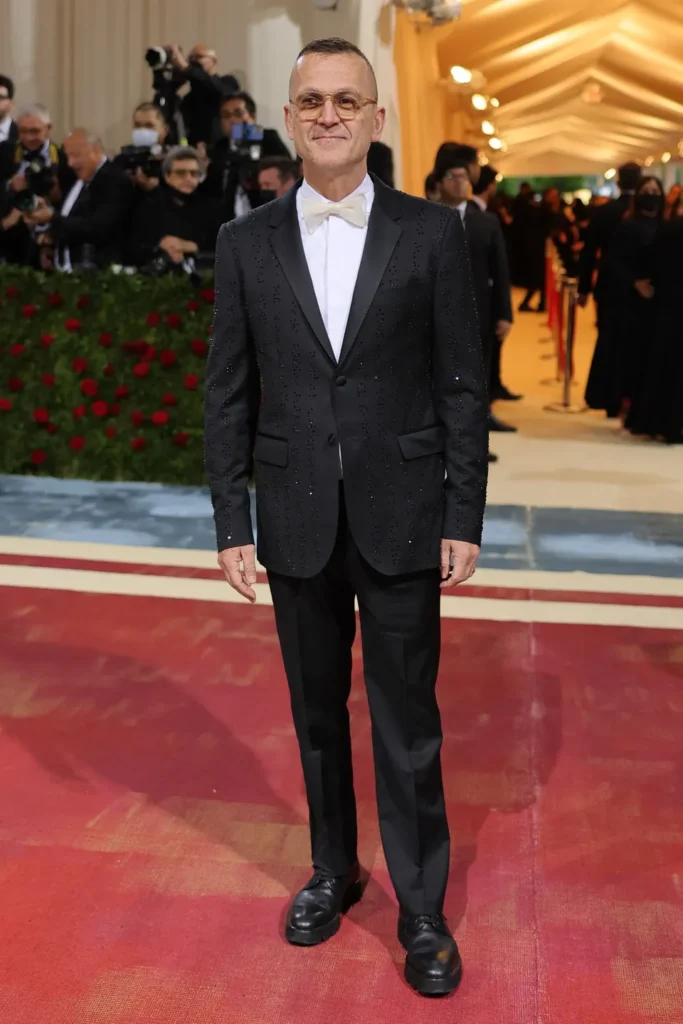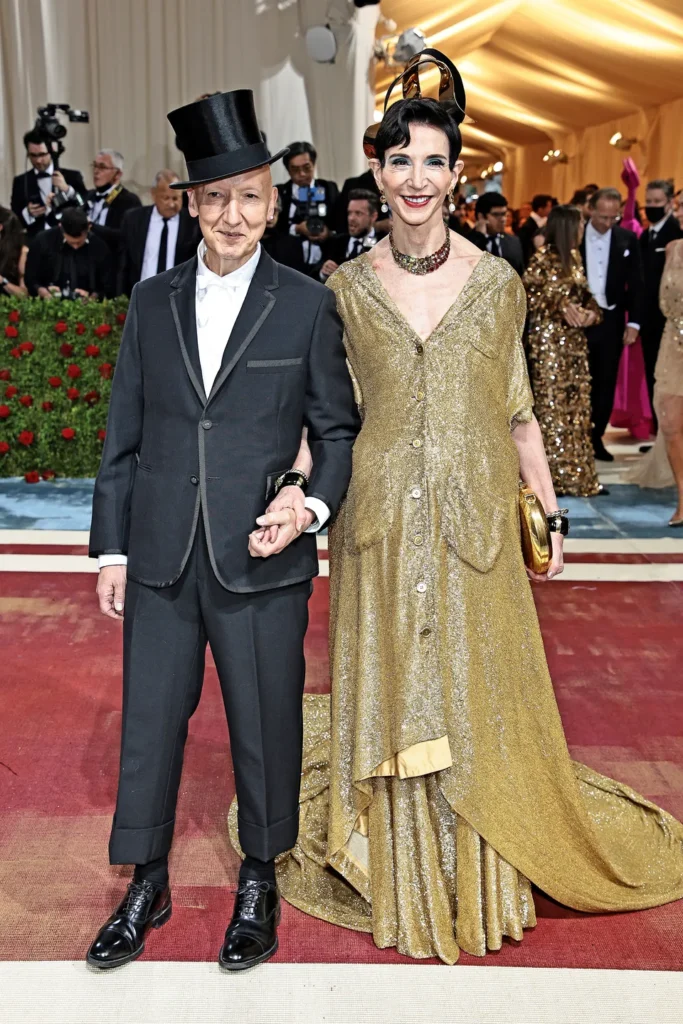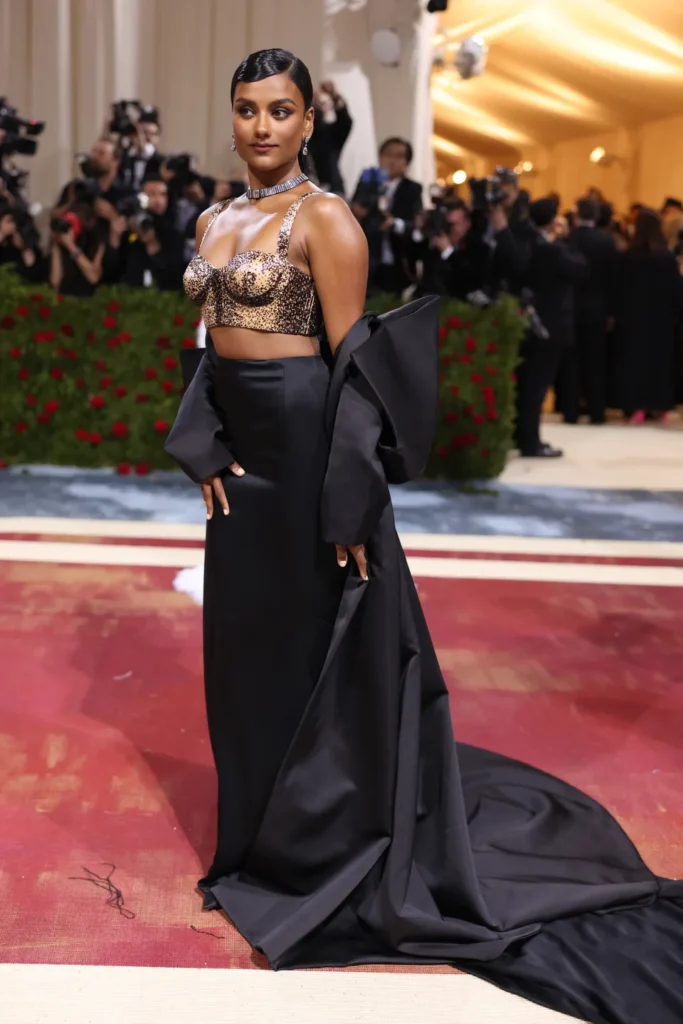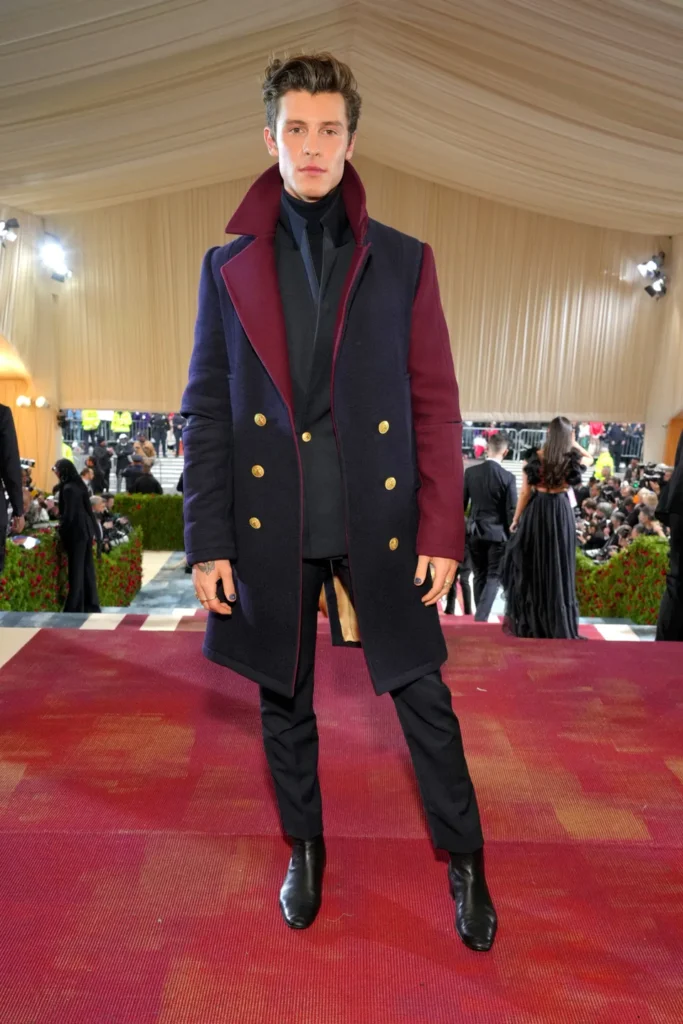 Actors and actresses like Bradley Cooper and Mindy Kaling played the night safe and sweet, dressing effortlessly to theme. Kaling surprised fans in a lavender colored dress that hug her body perfectly. Another recurring theme of the night seemed to be that old Hollywood glamour look with stark white faces painted intricately and delicately with minimal but stark make-up and dresses that gave a nod to the 1920's. Maude Apatow wore a black Mui Mui dress with Cartier Jewelry that screamed old Hollywood, and dare I say, old money as well.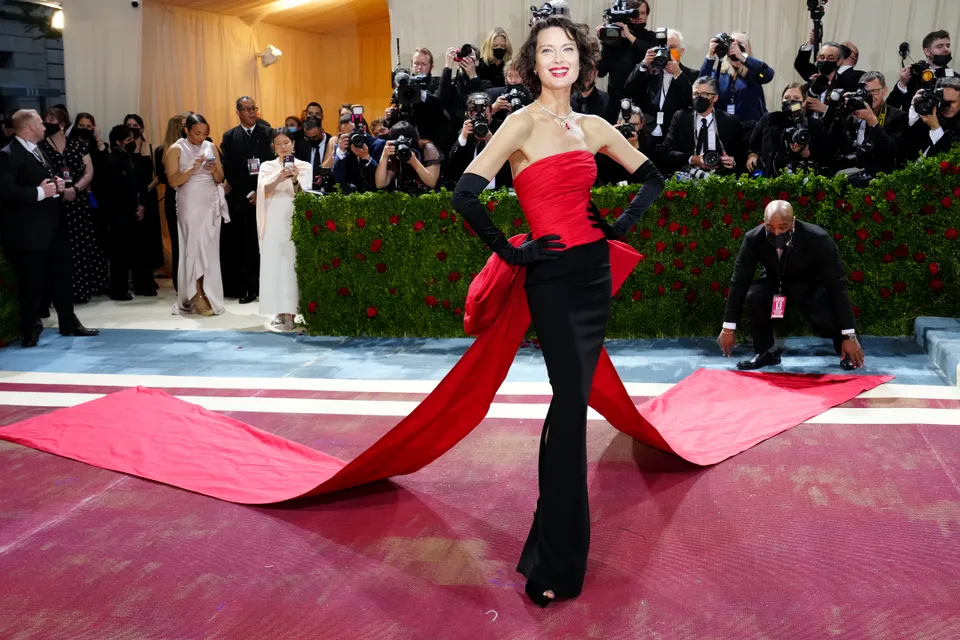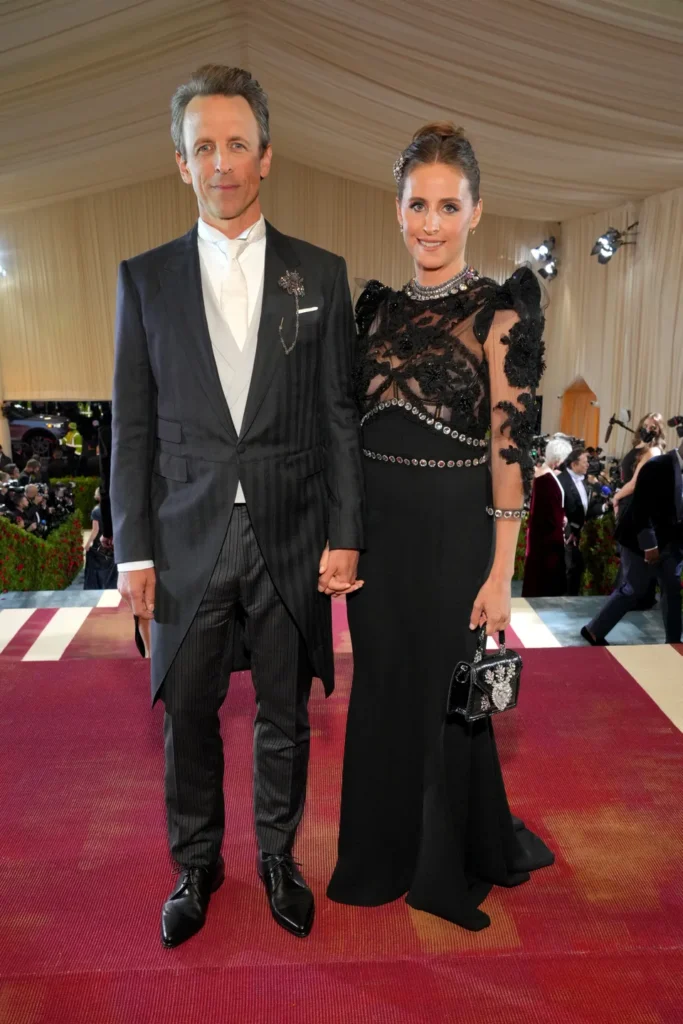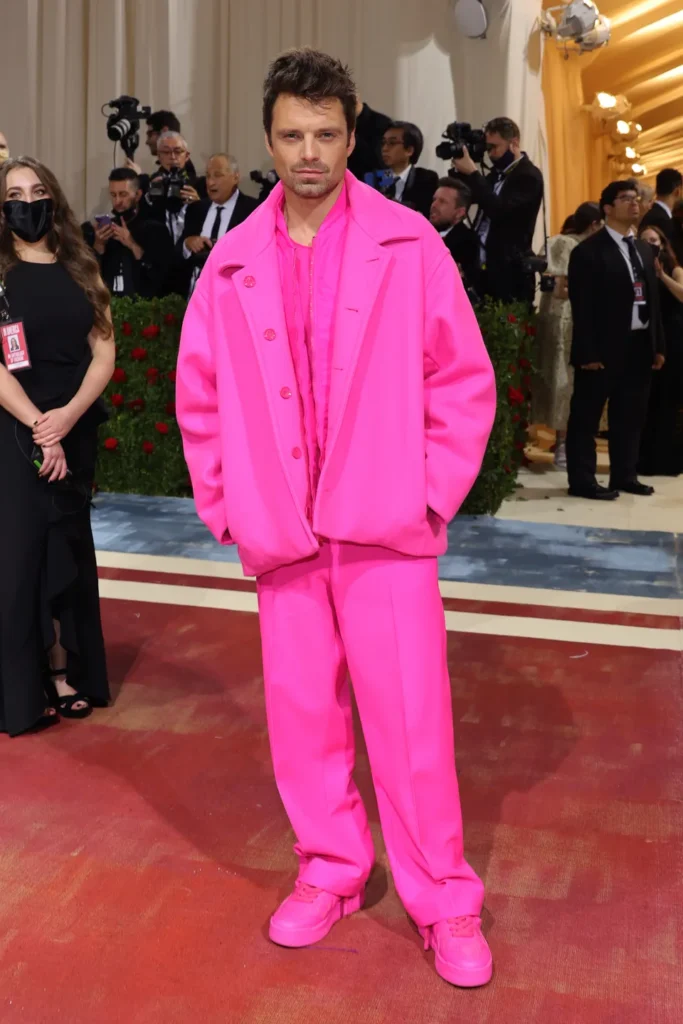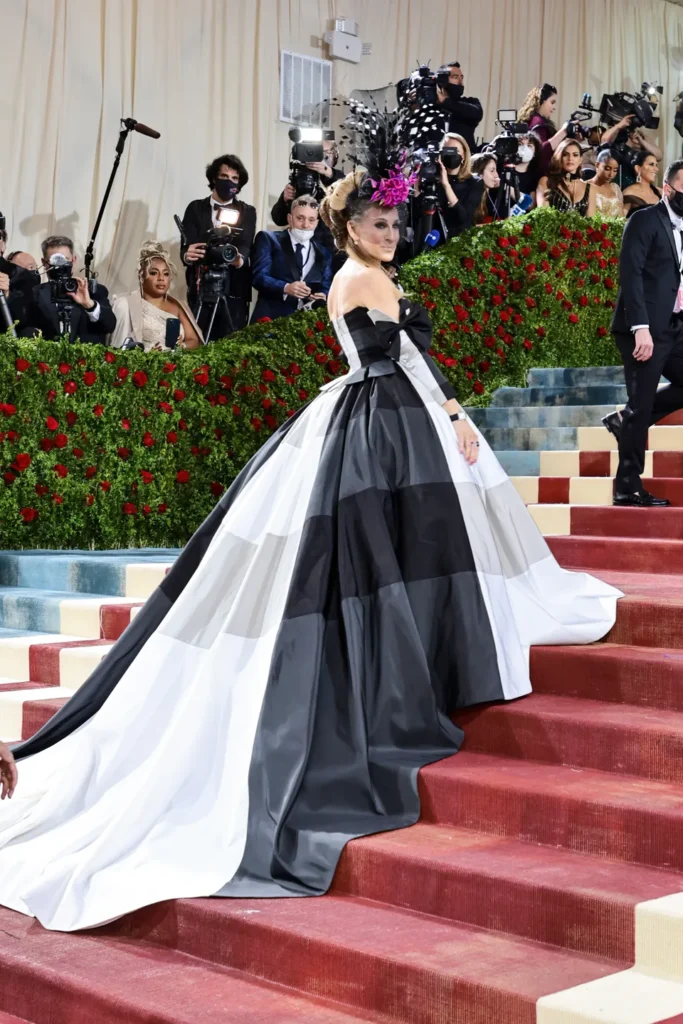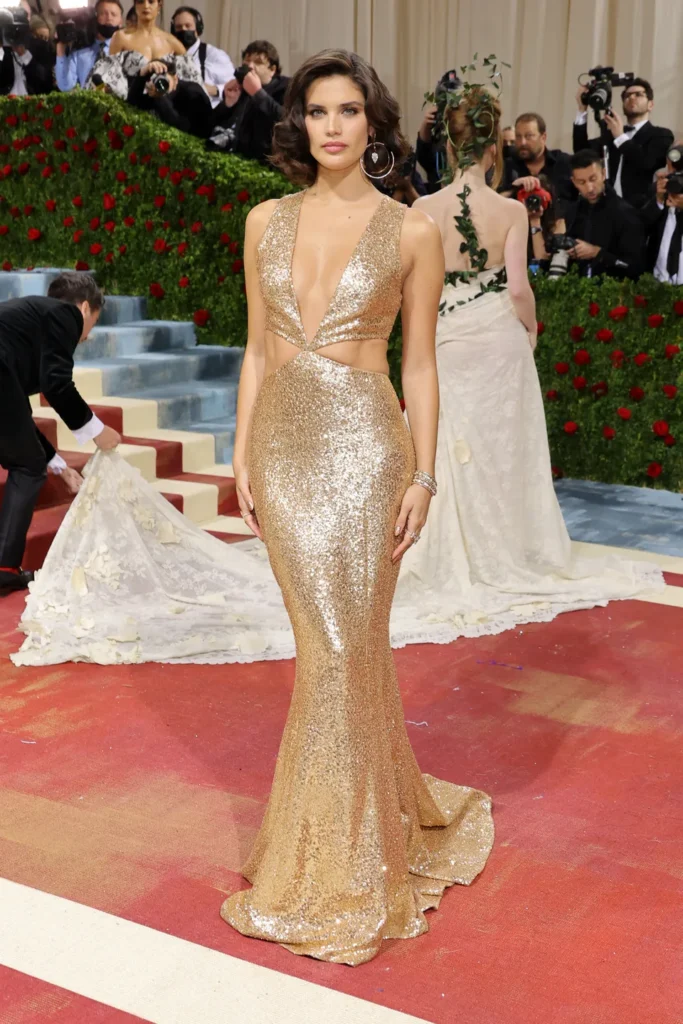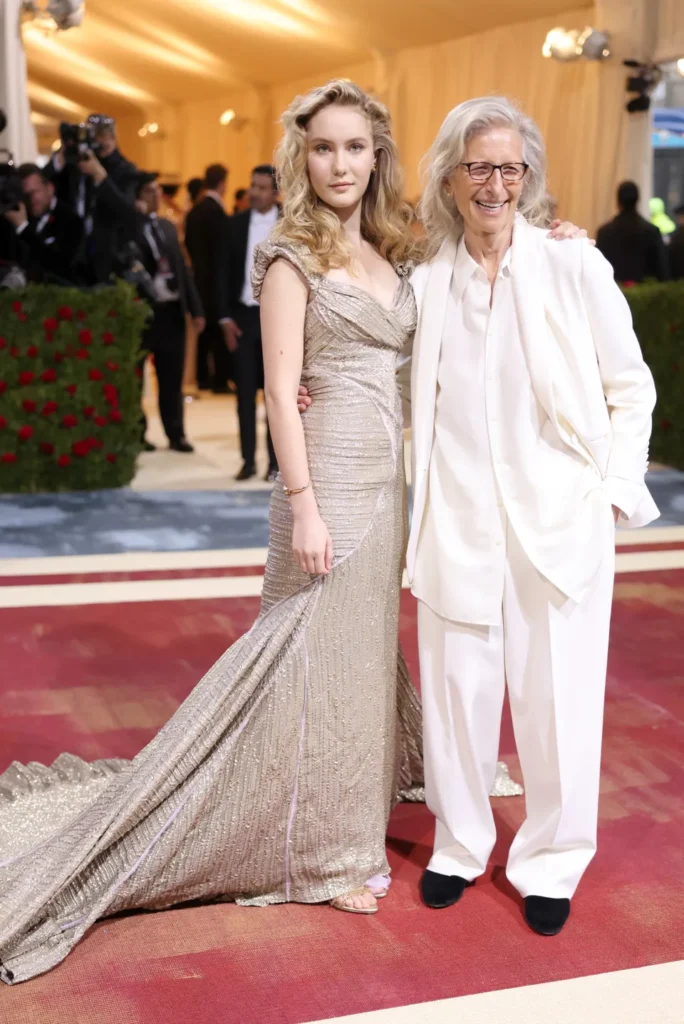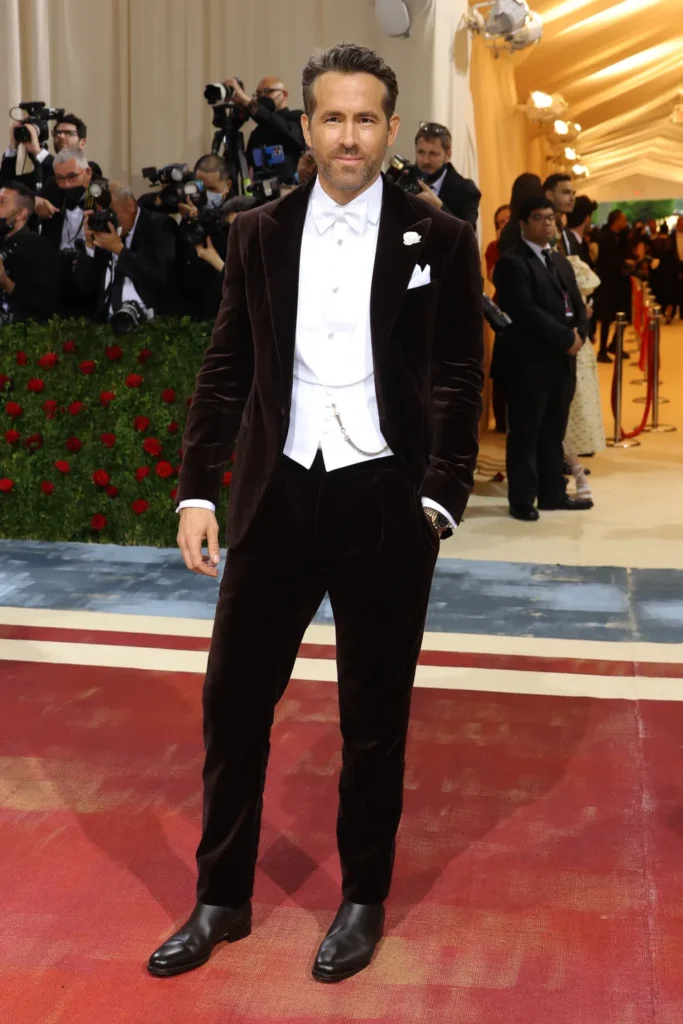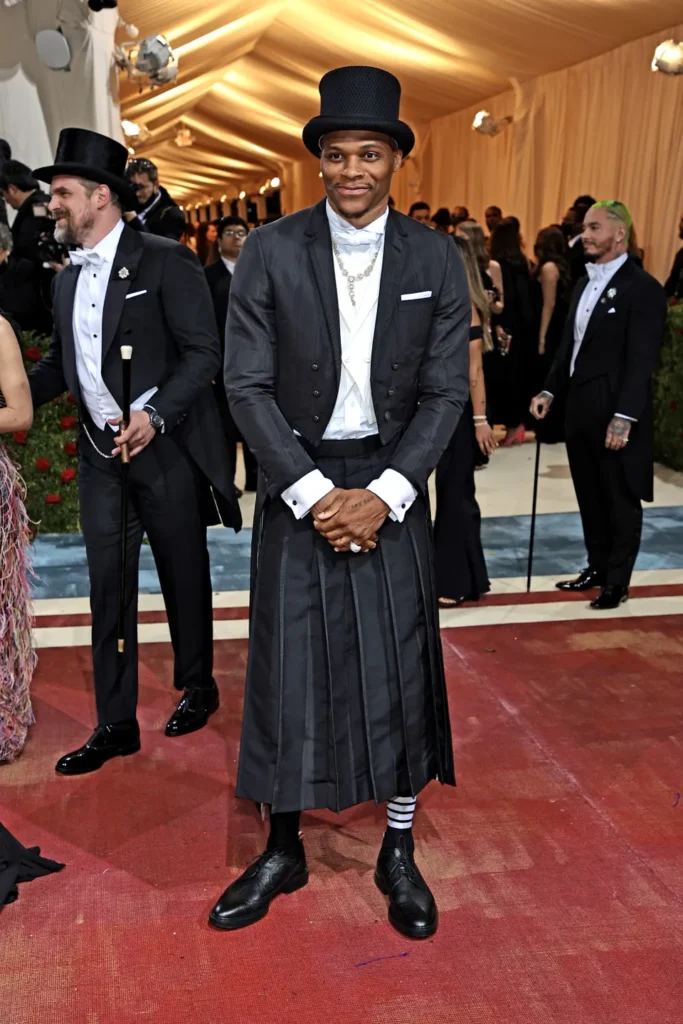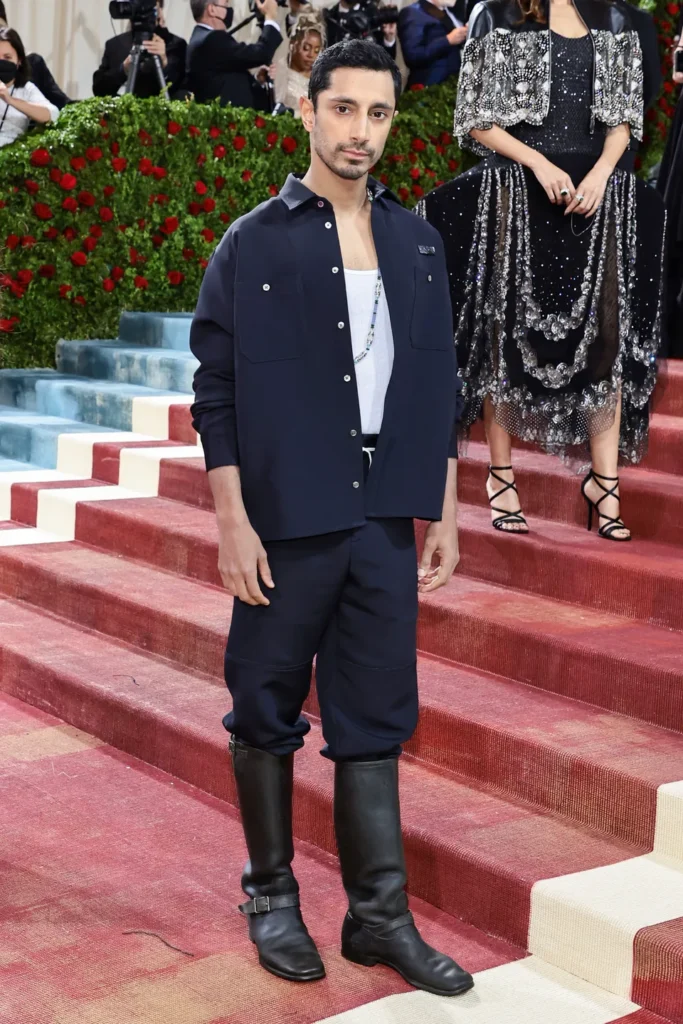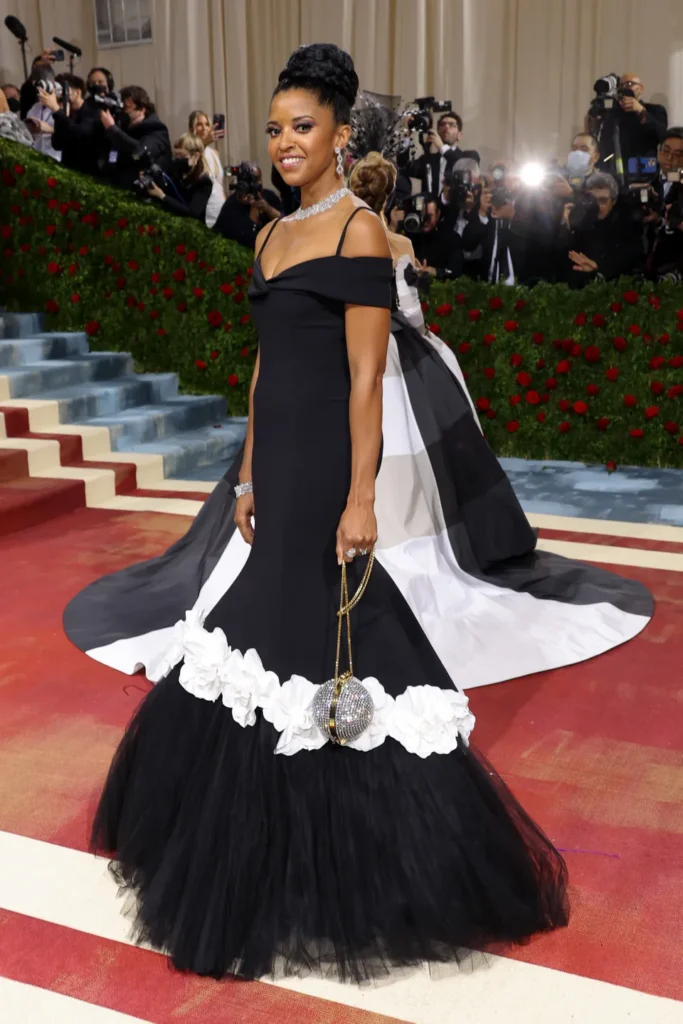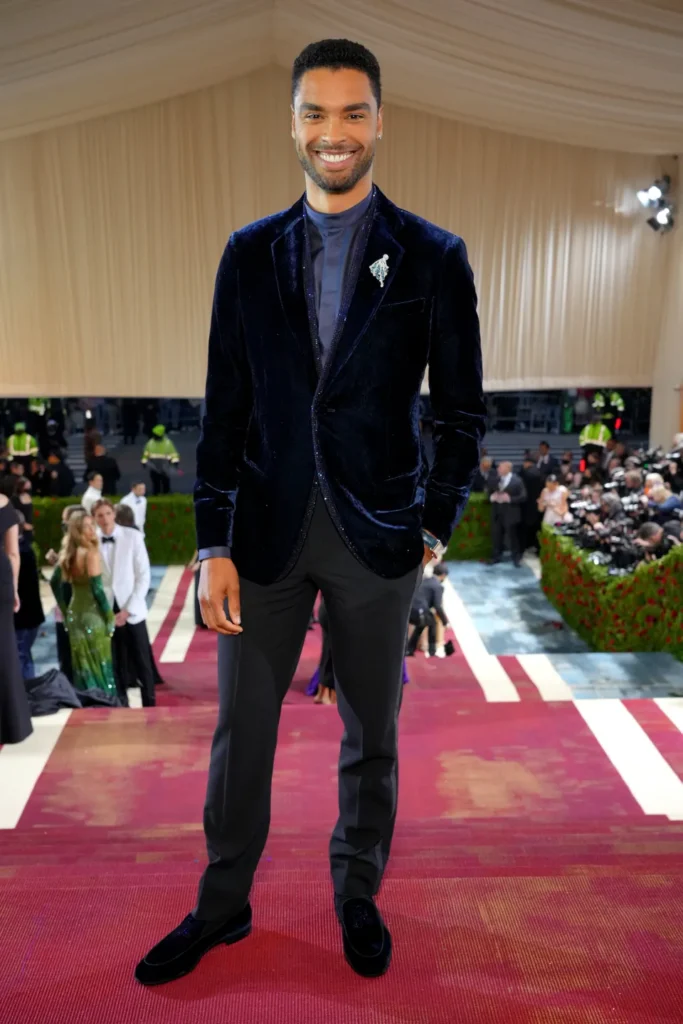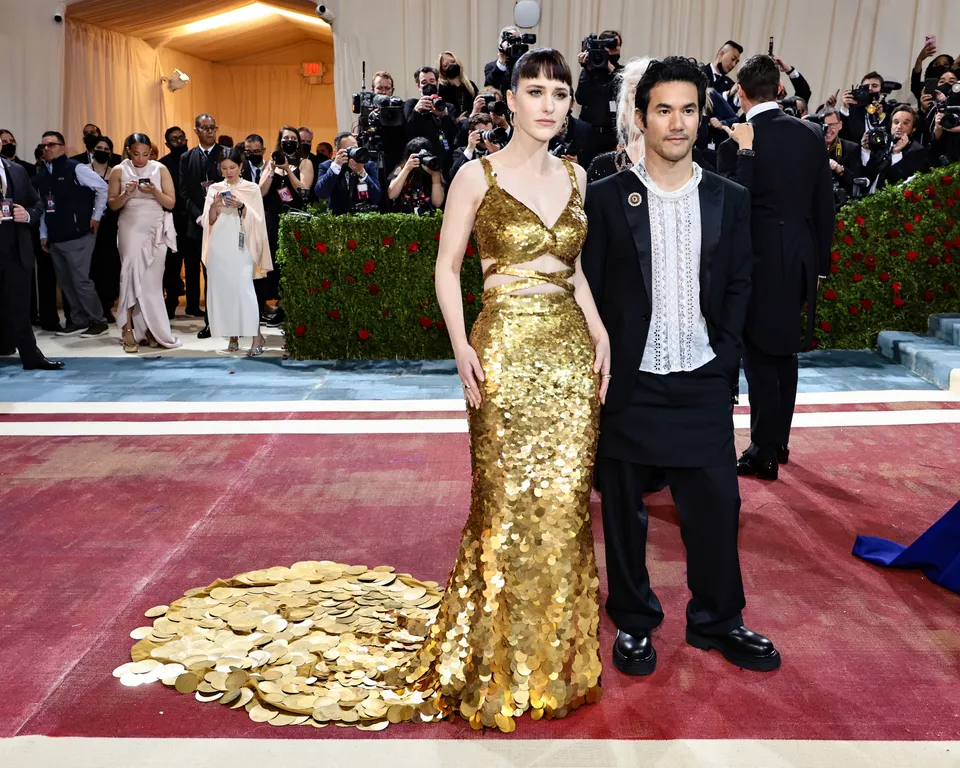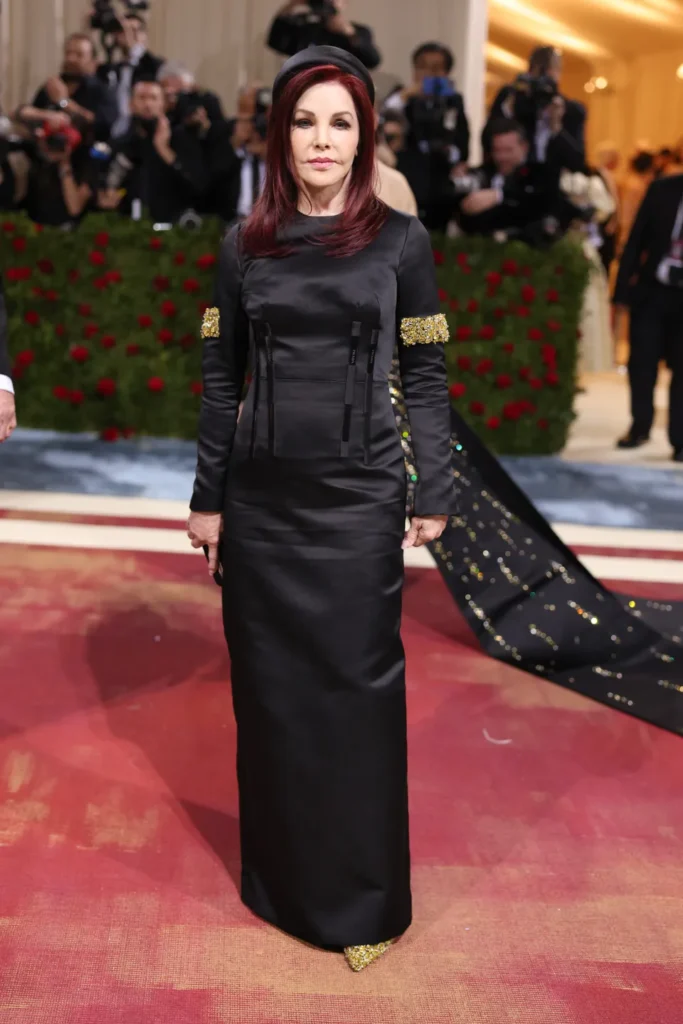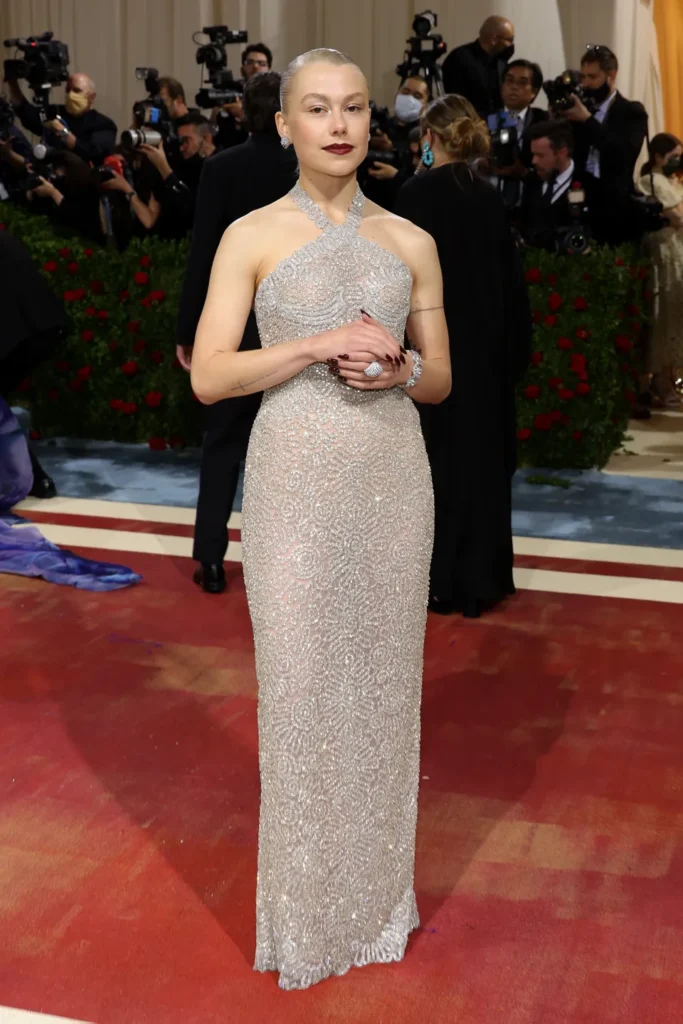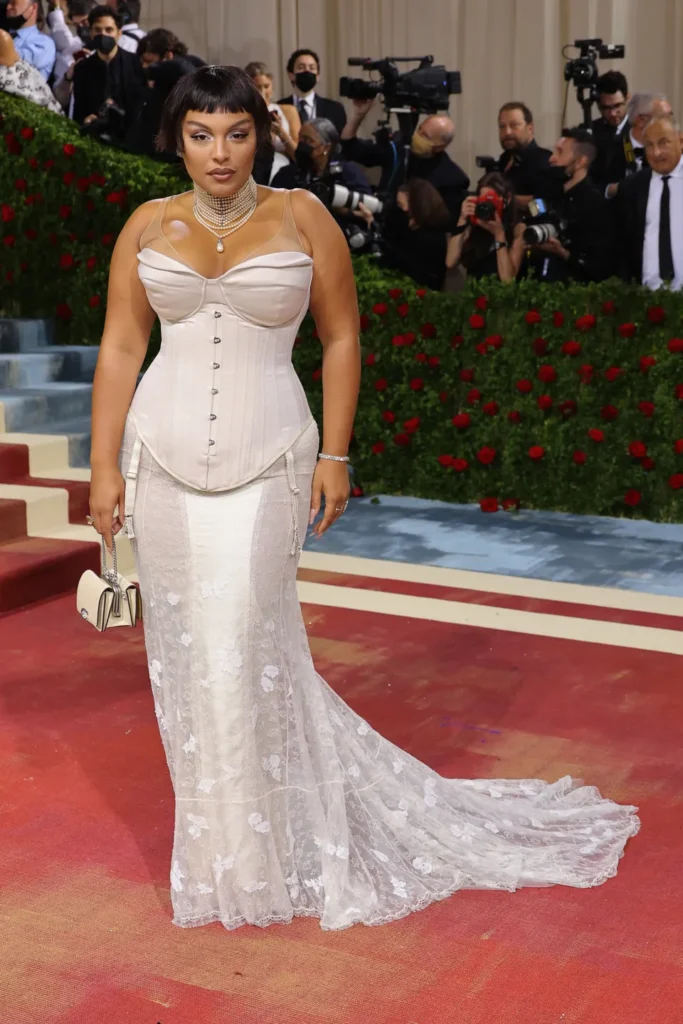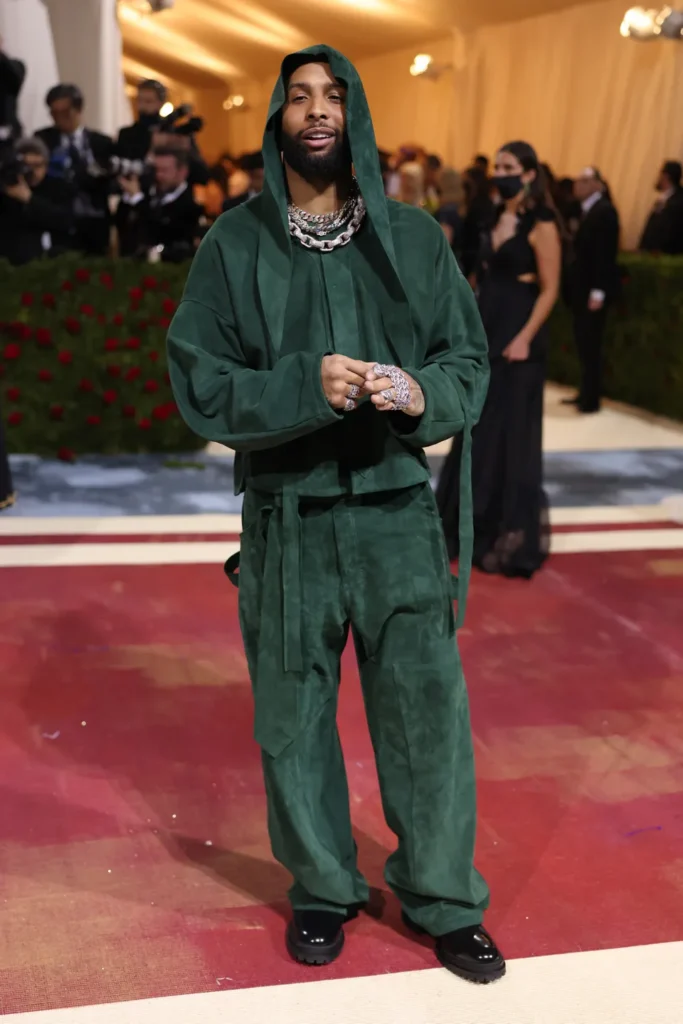 The Gala men did not fail to live up to the hype that is The Met Gala. And I know you're thinking that a suit is easy to throw together, but I will take the time here to remind you, there are people who did not make this list. Singer/songwriter Jon Batiste wore a suit that may not have had the glitz like the one Moschino's head designer Jeremy Scott wore but it had all the glamour. Moonlight's Ashton Sanders tried and failed to make this list however Jordon Roth came out in a dress that would rival Hollywood's most glamourous.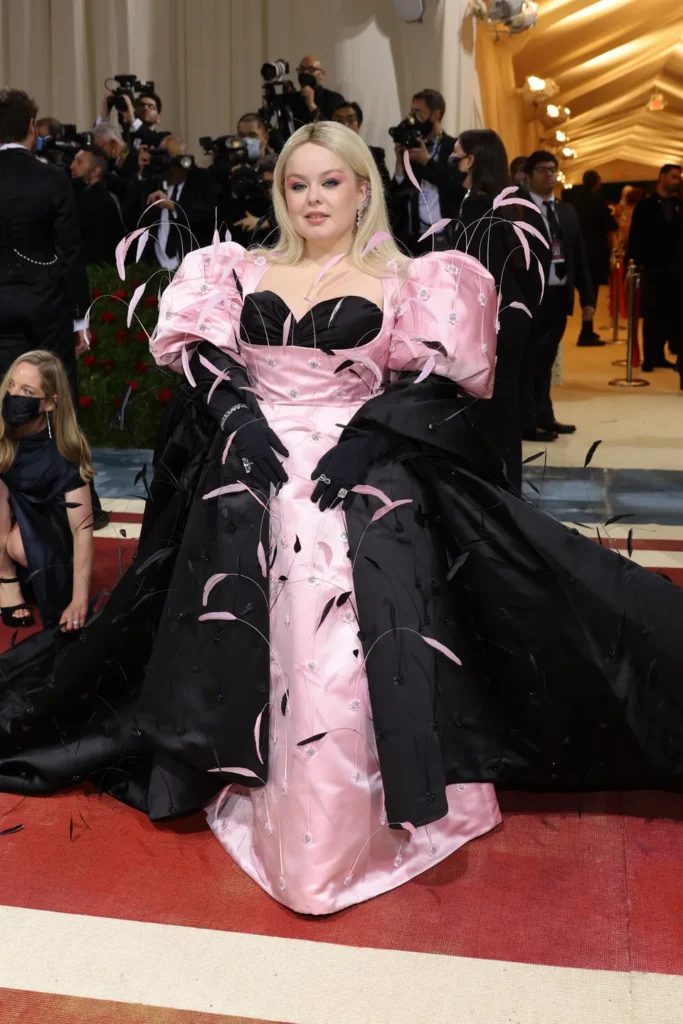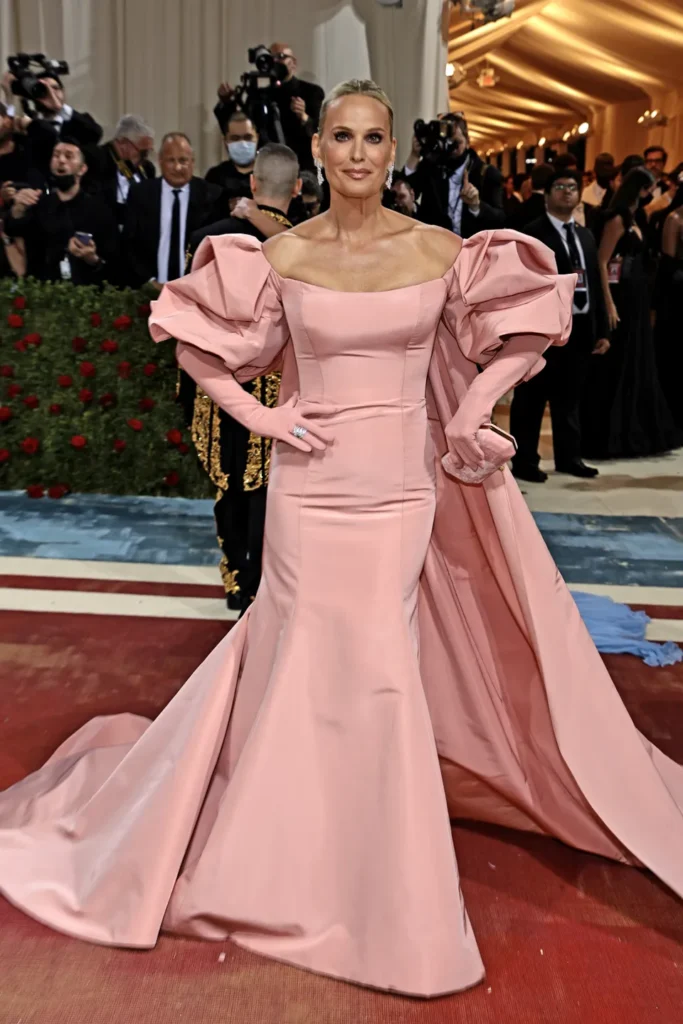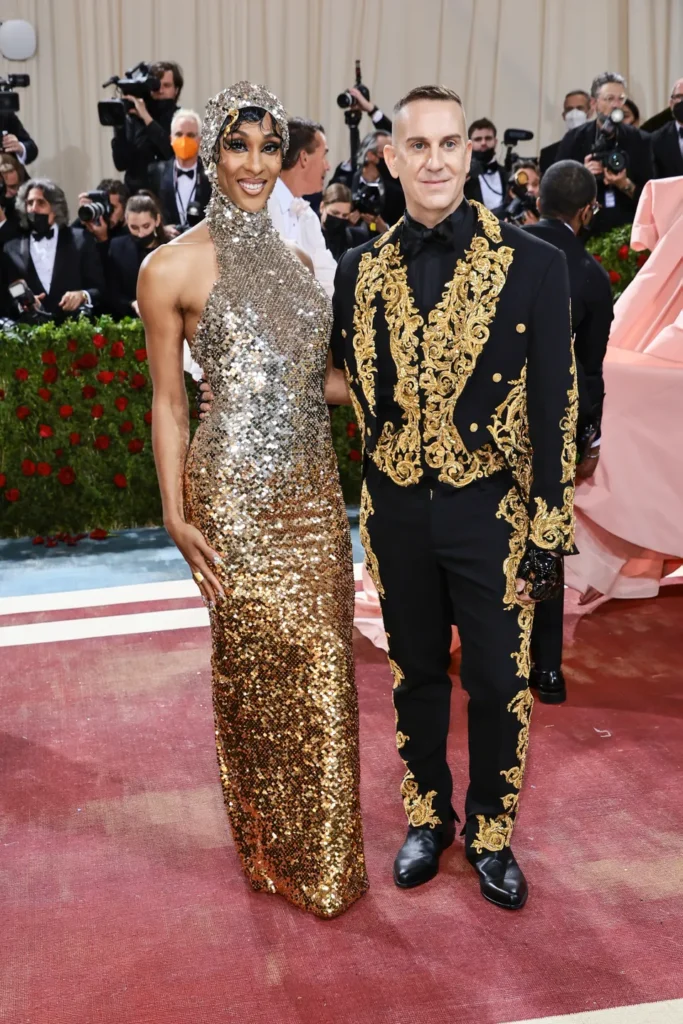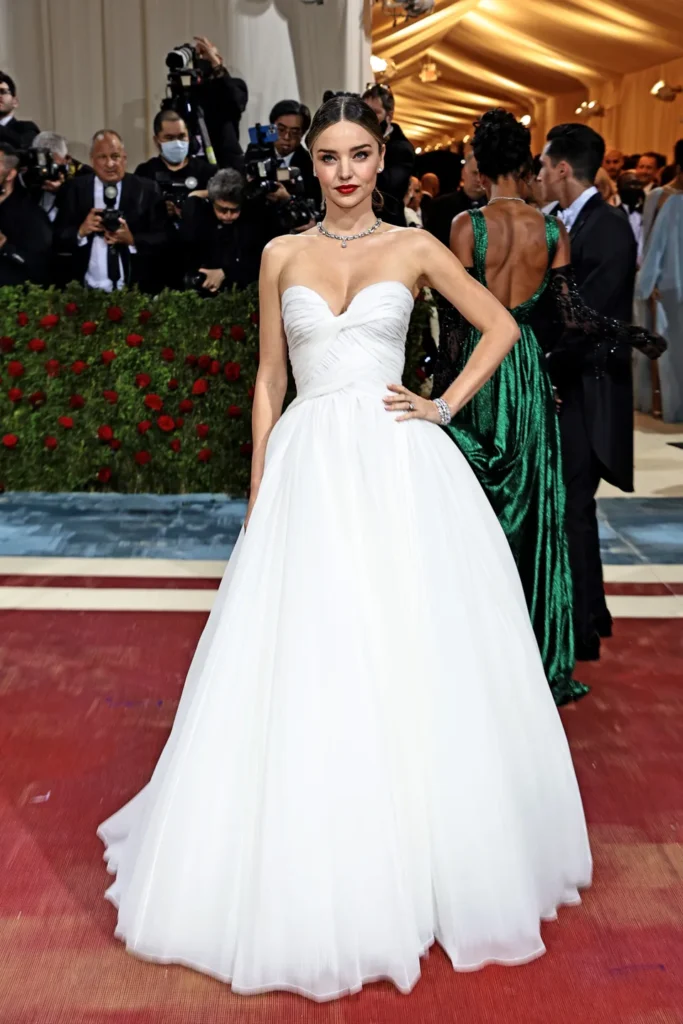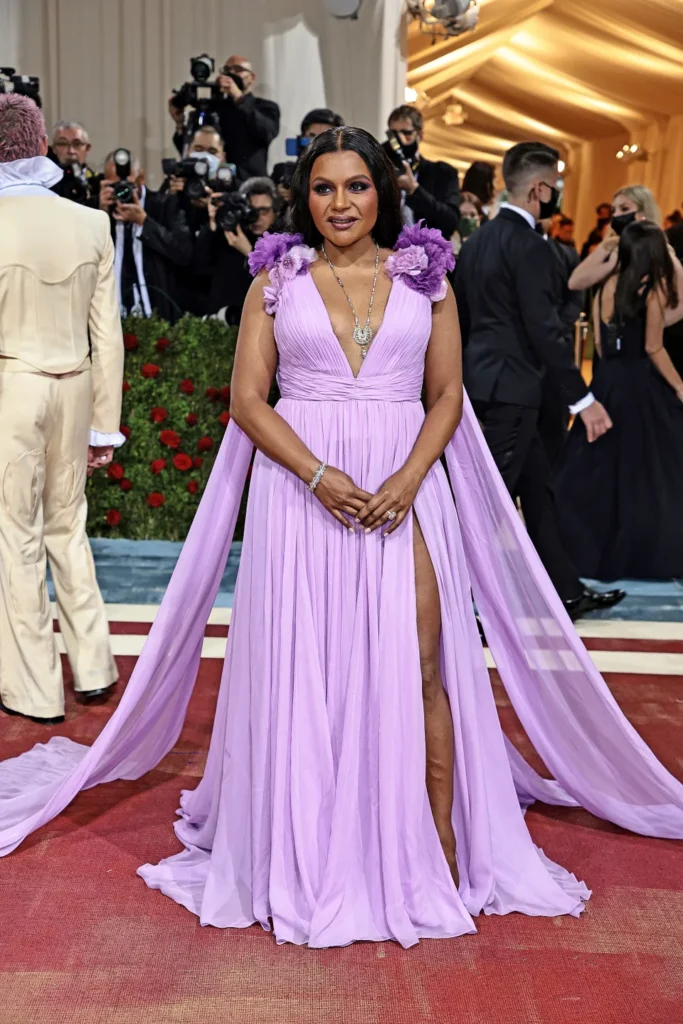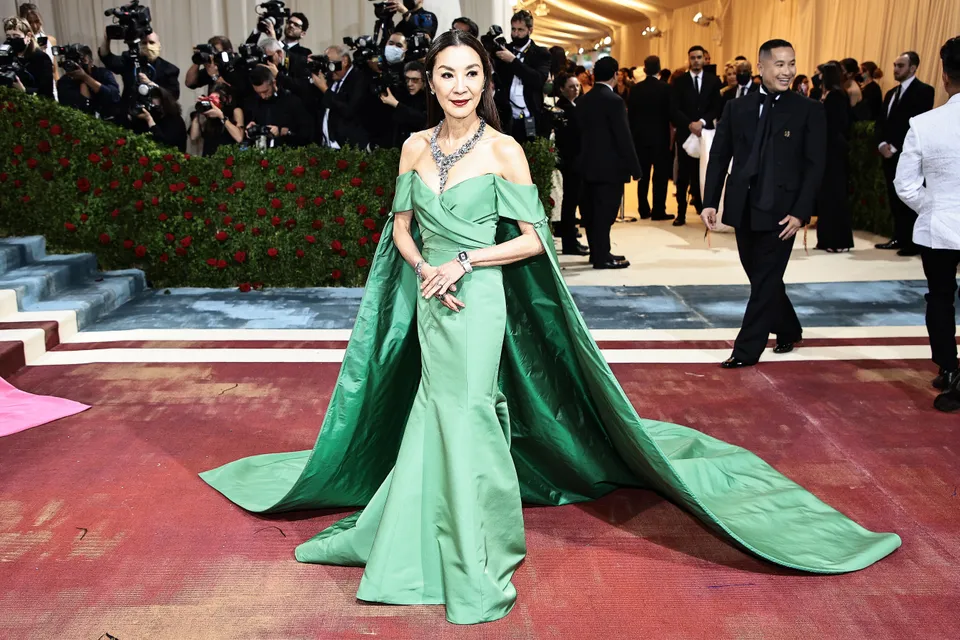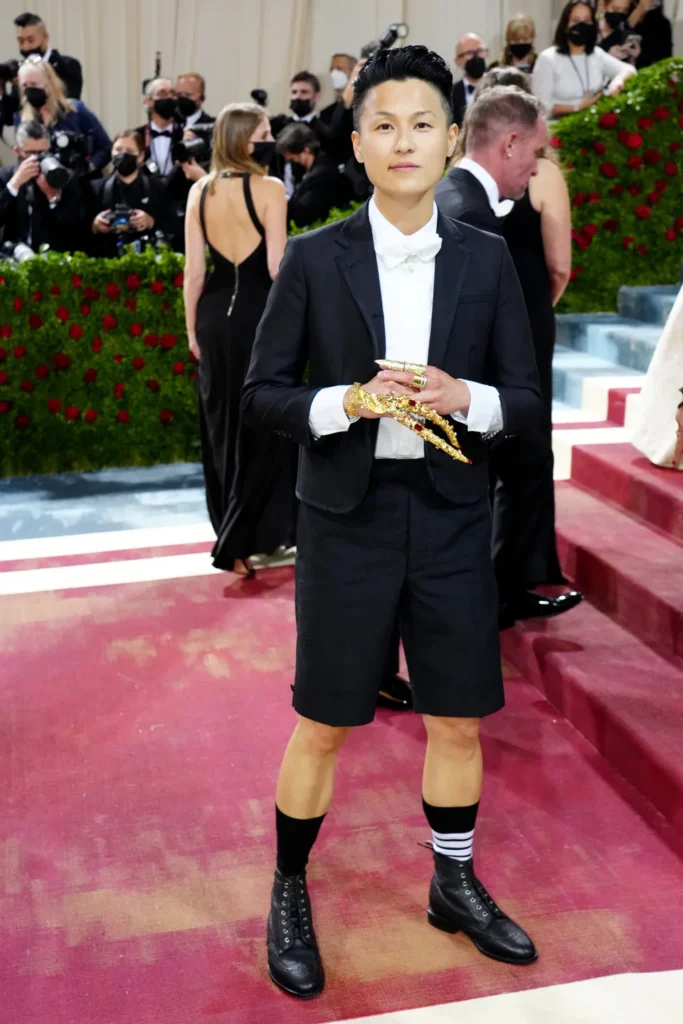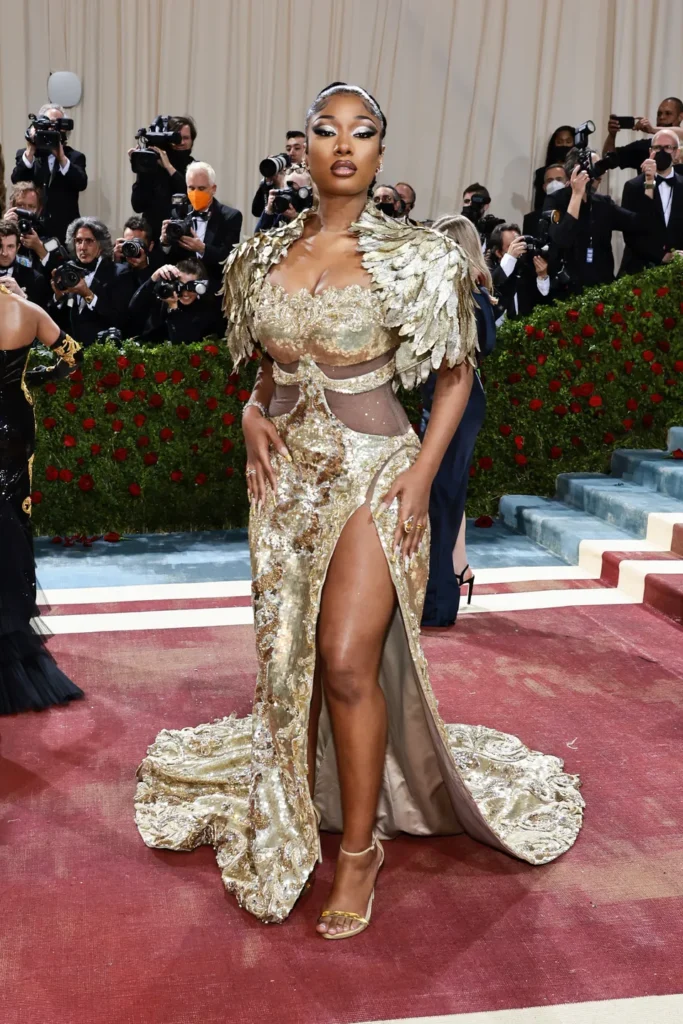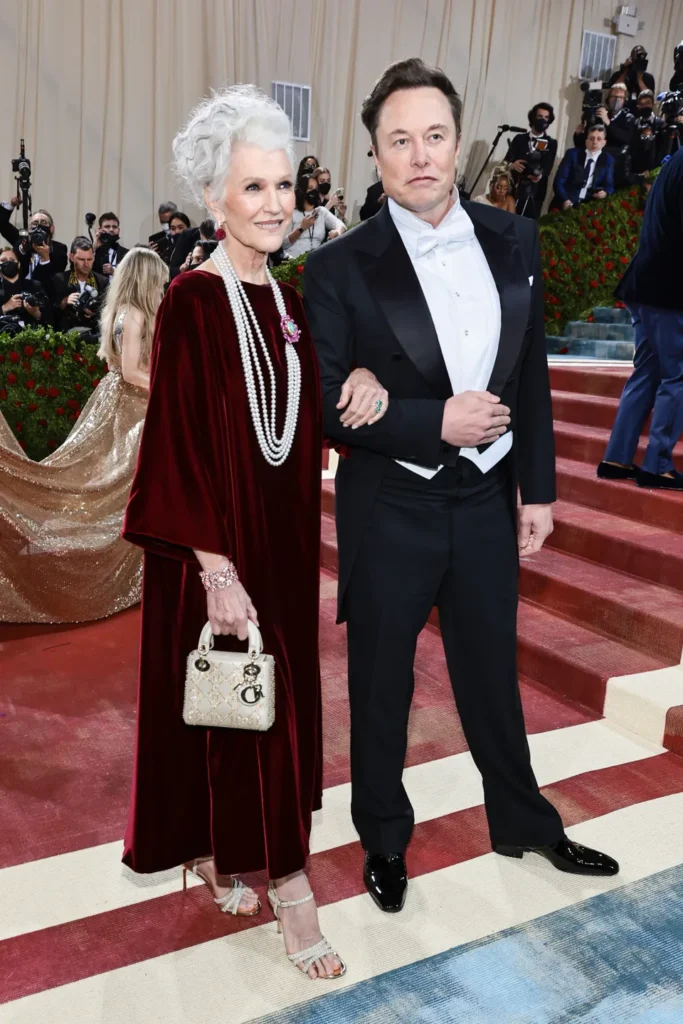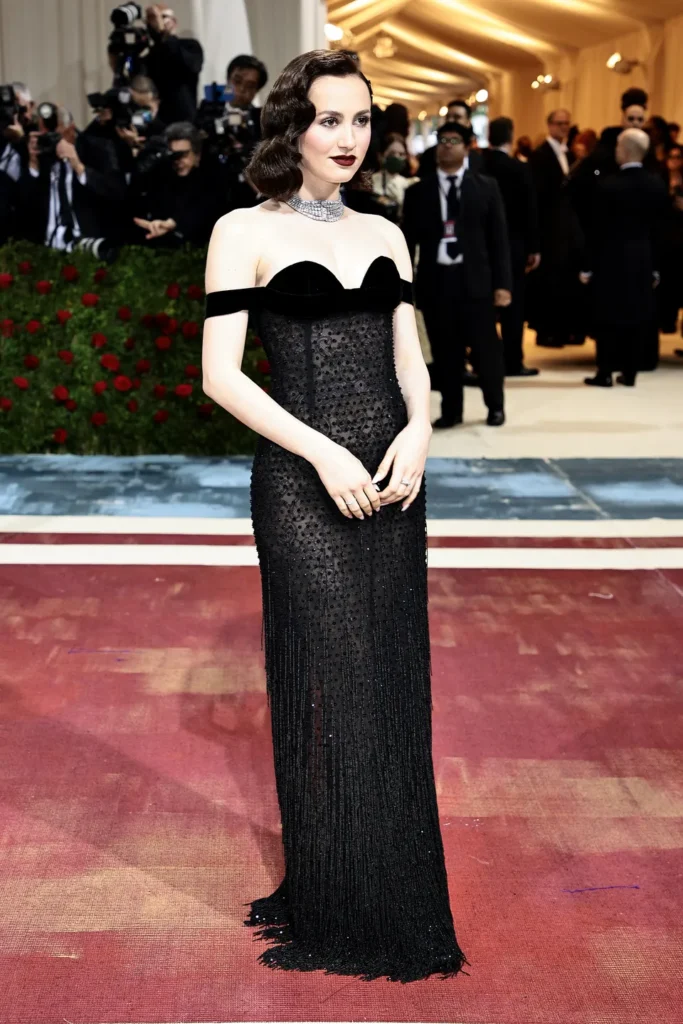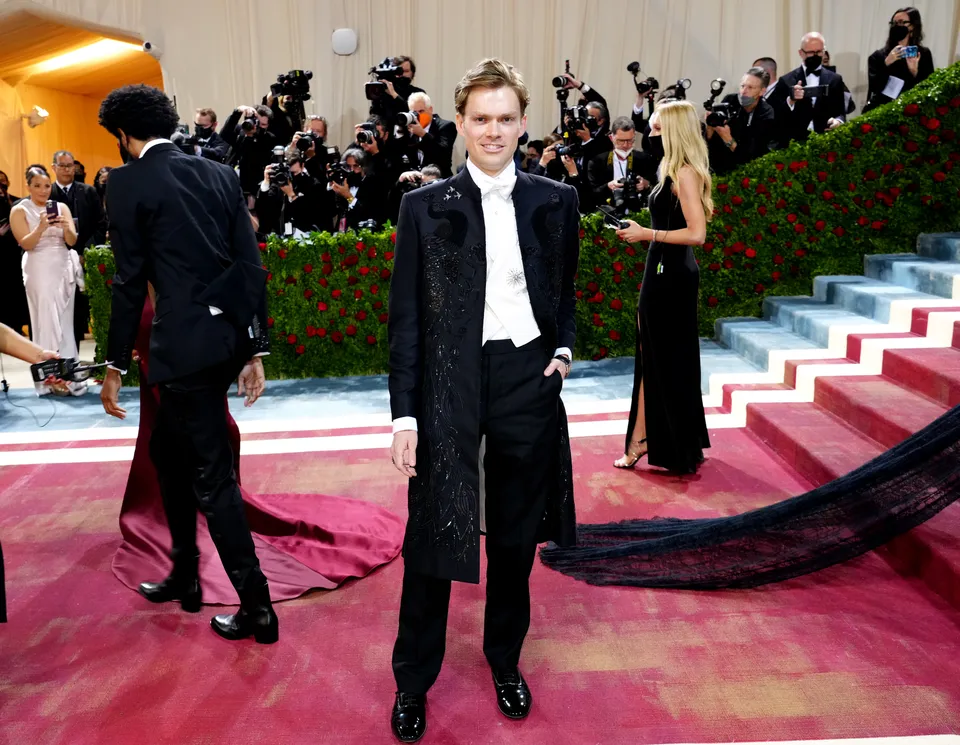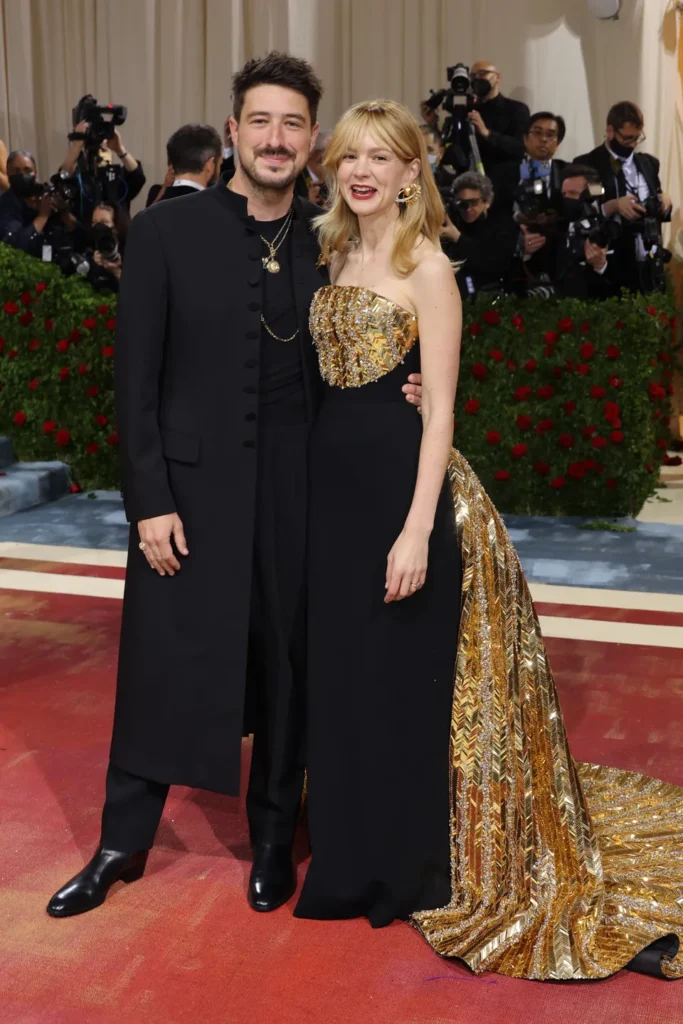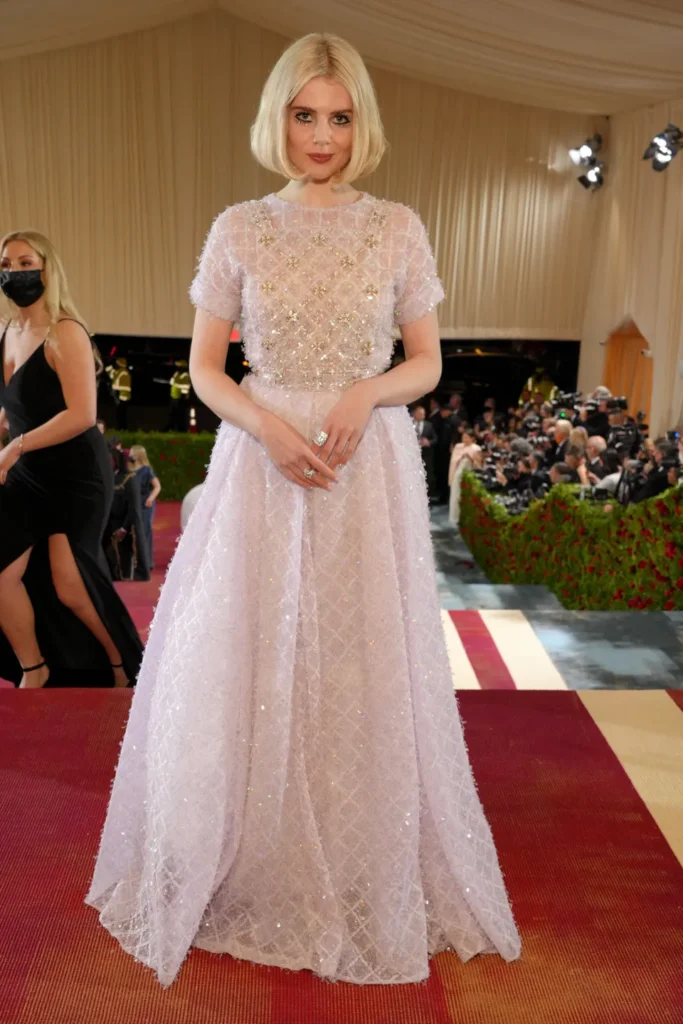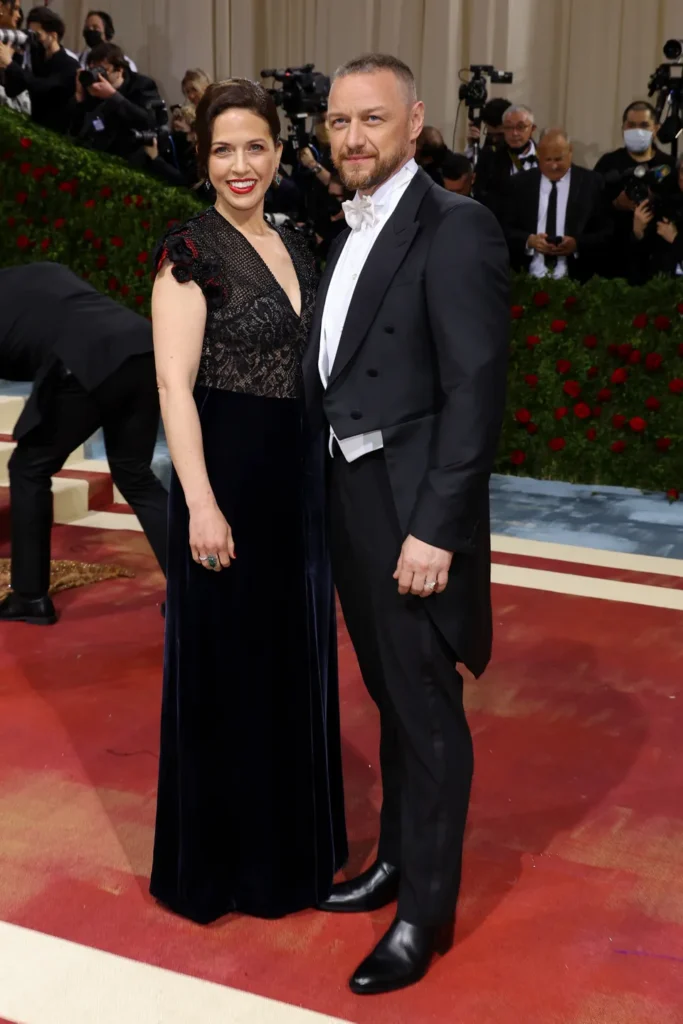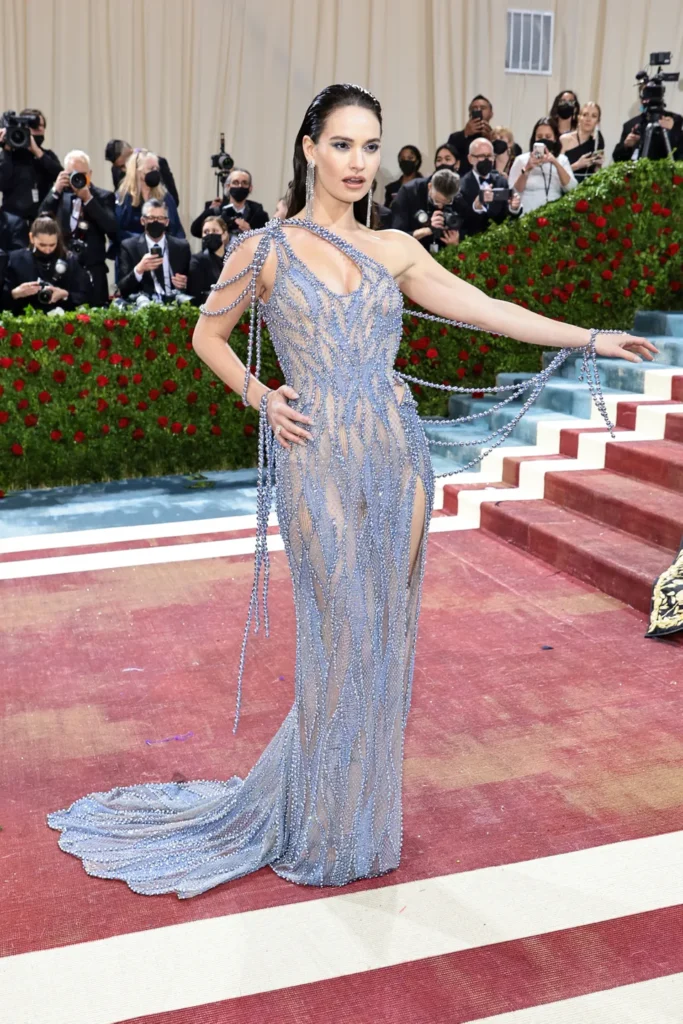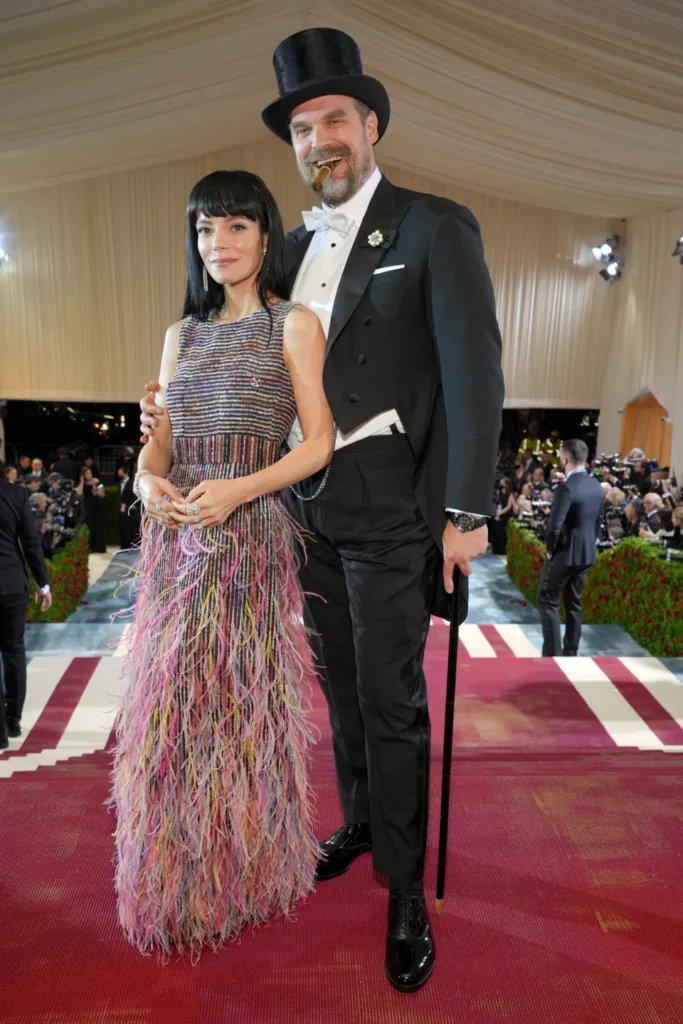 As is fashionable at the Met Gala celebrities obviously wore stylist that mean something to them. Of-course we have the traditional Prada garb that was worn by Austin Butler, or the Alexander McQueen dress donned by Kaia Gerber; however, some celebrities chose to go untraditional wearing new designers and even inspired designers like Laura Harrier in an H&M dress that I'm sure no-one even knew the brand could create.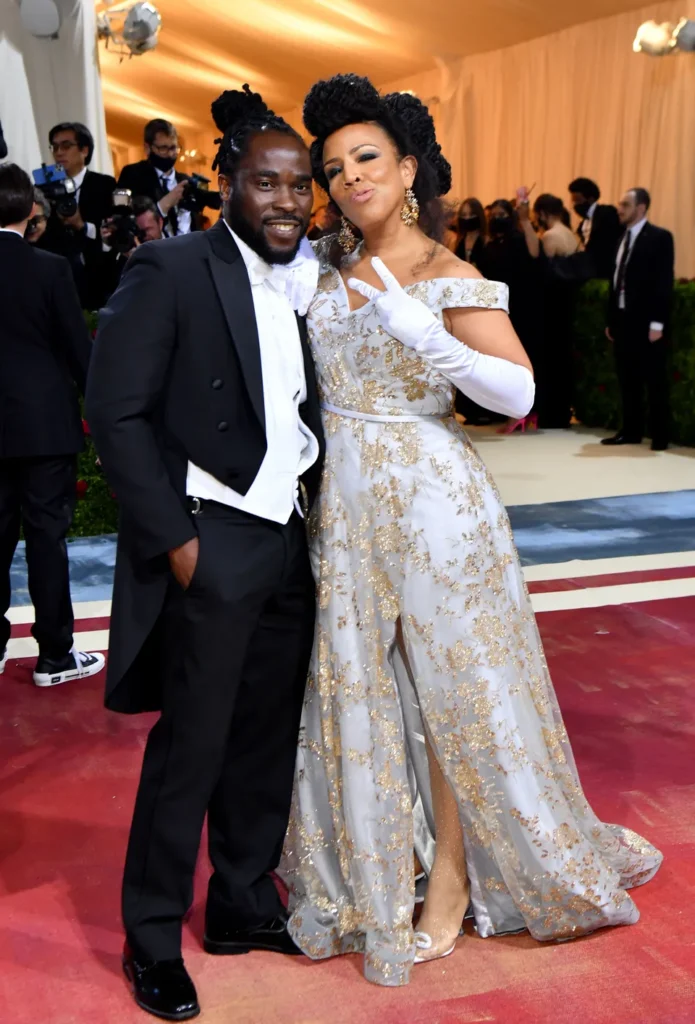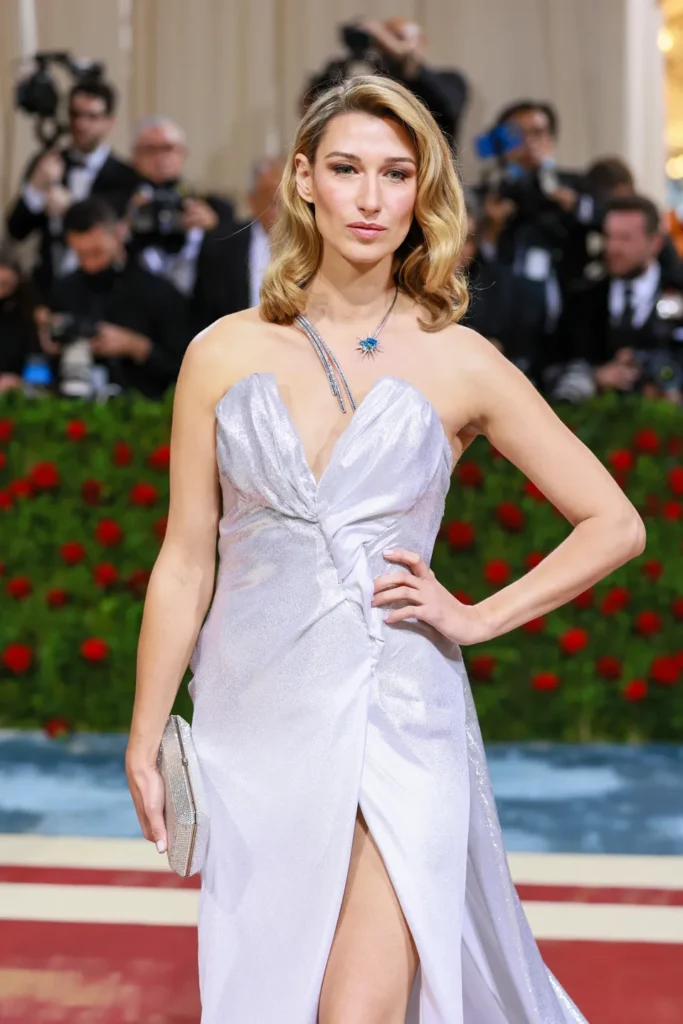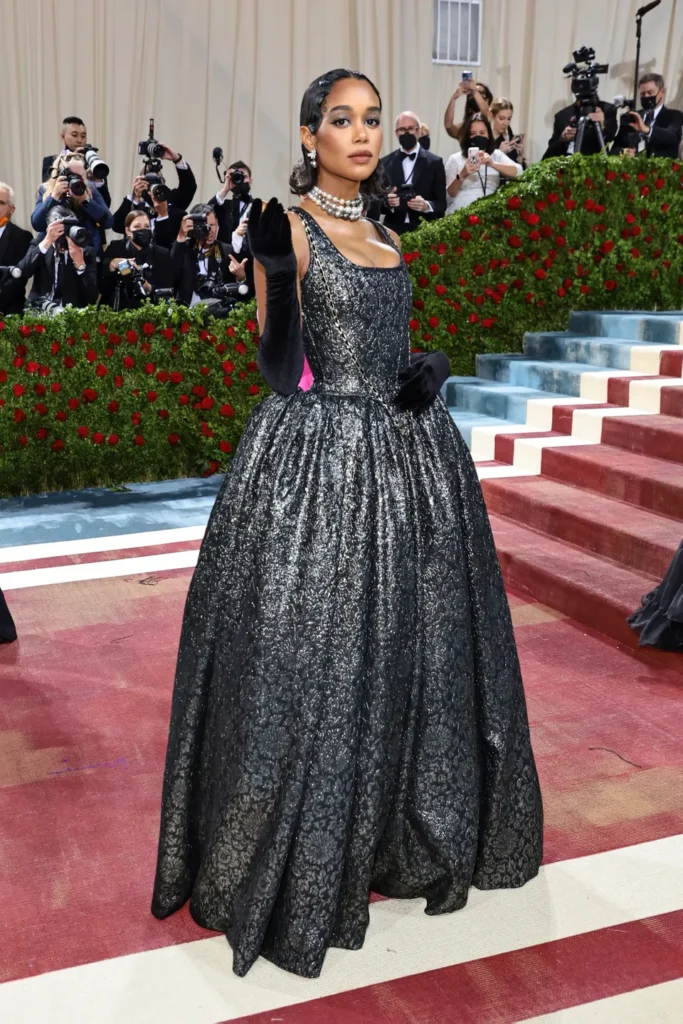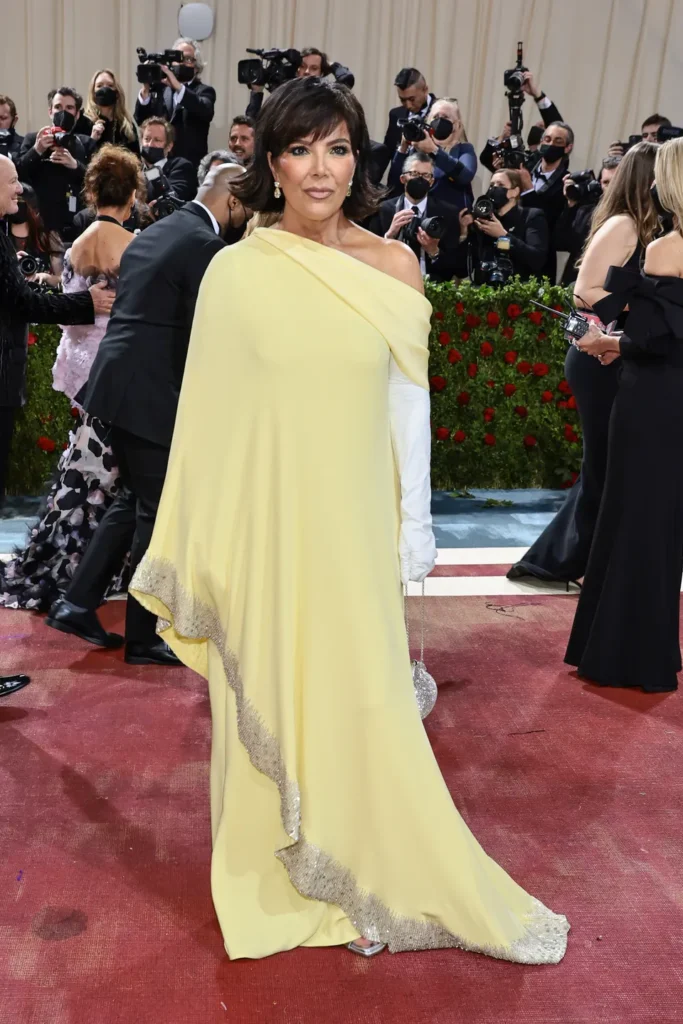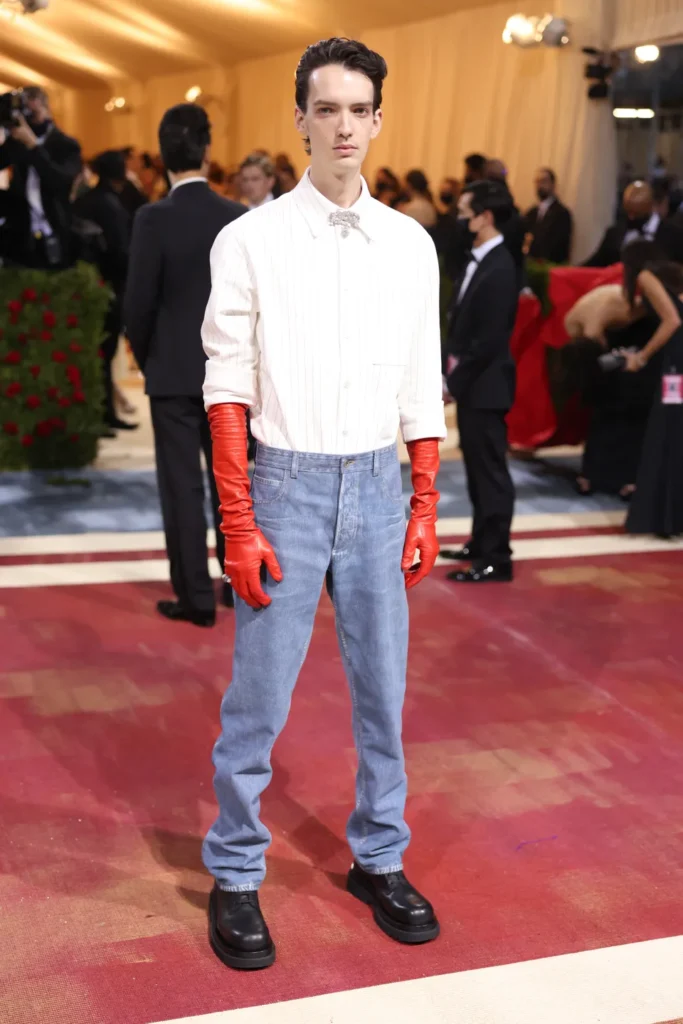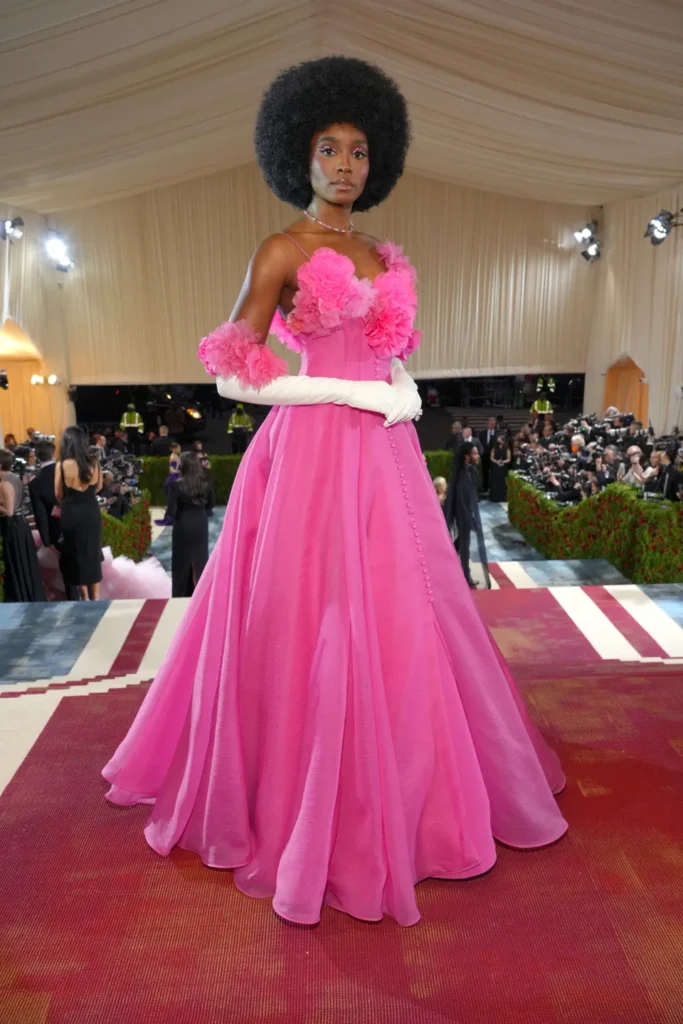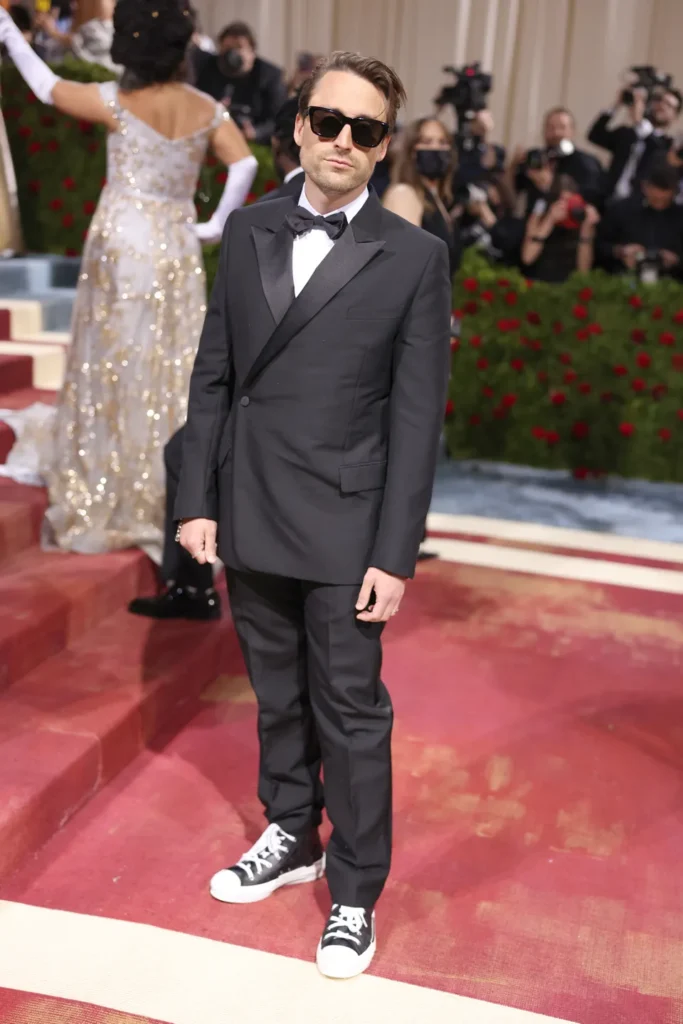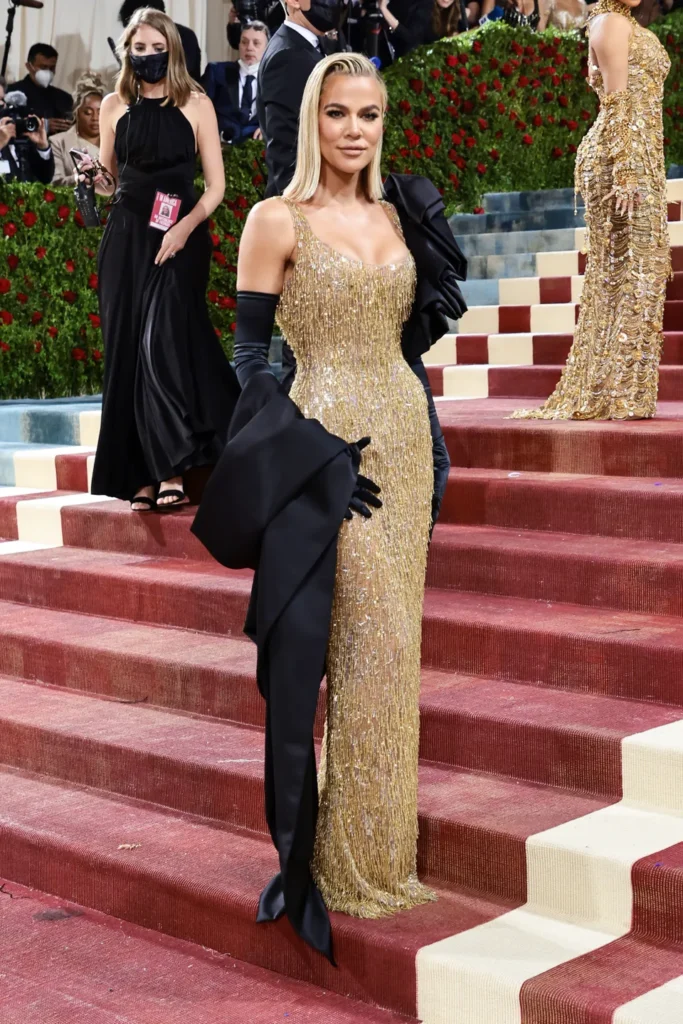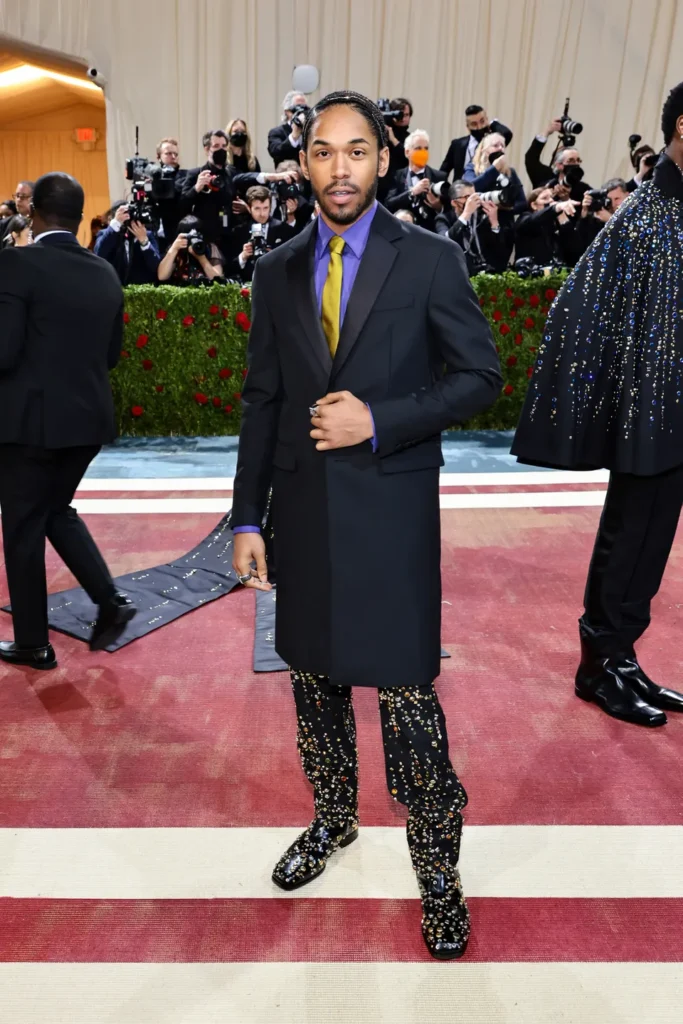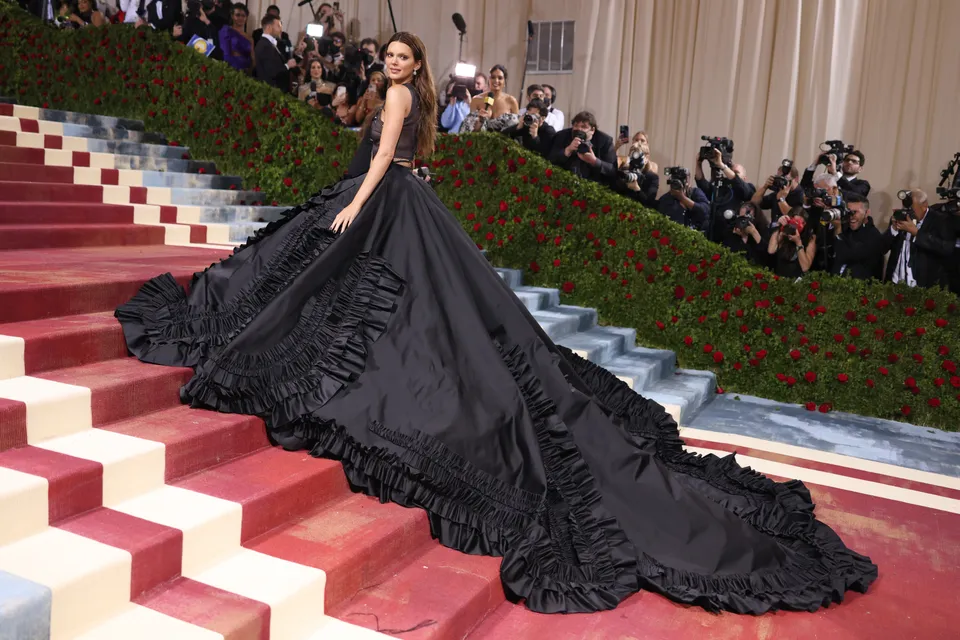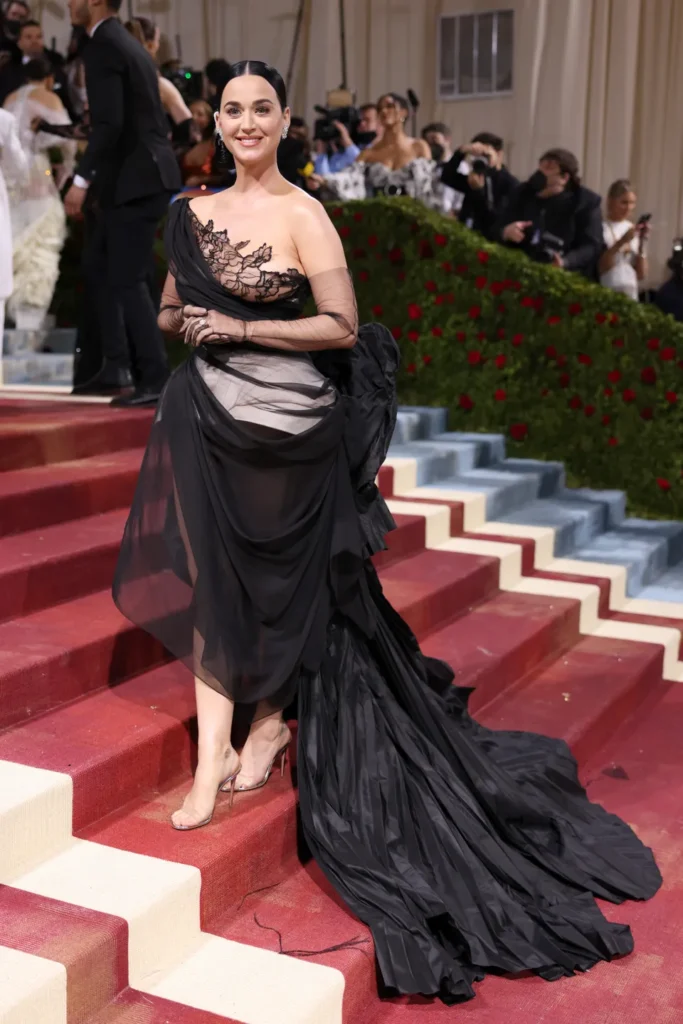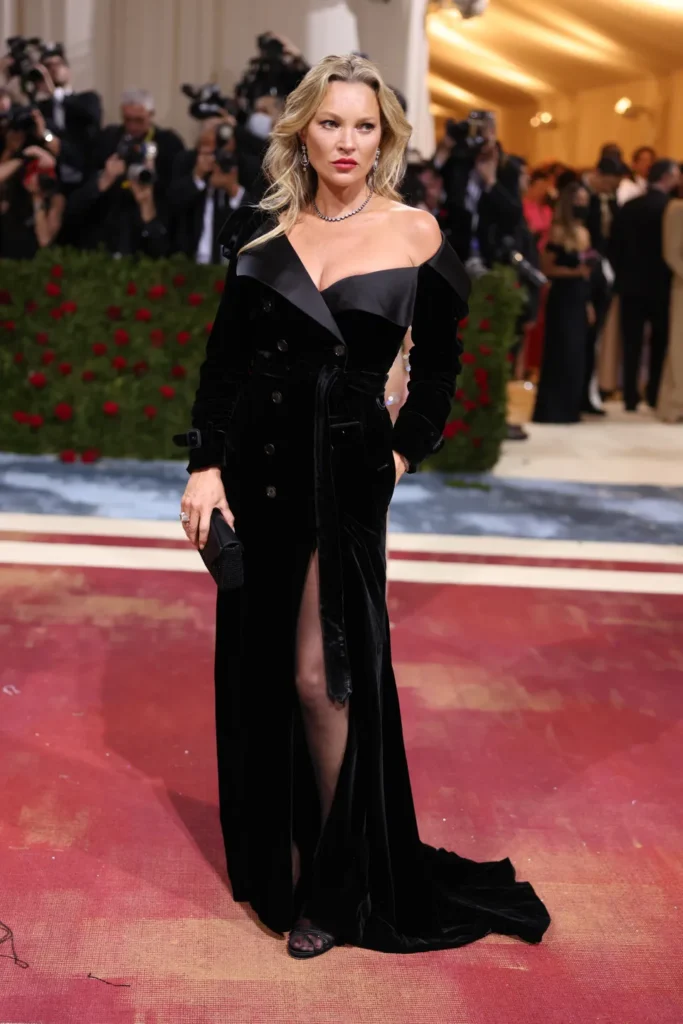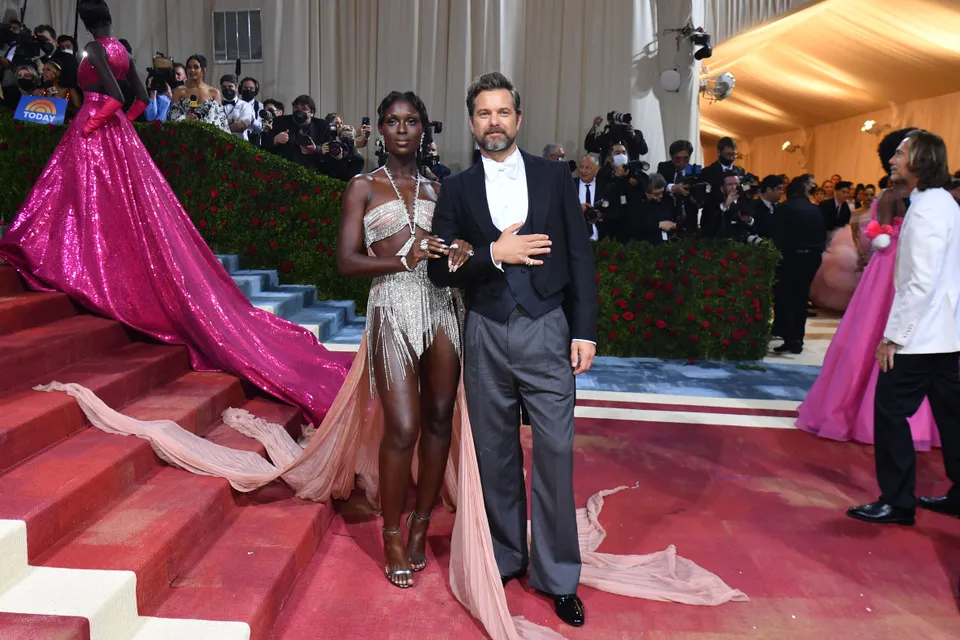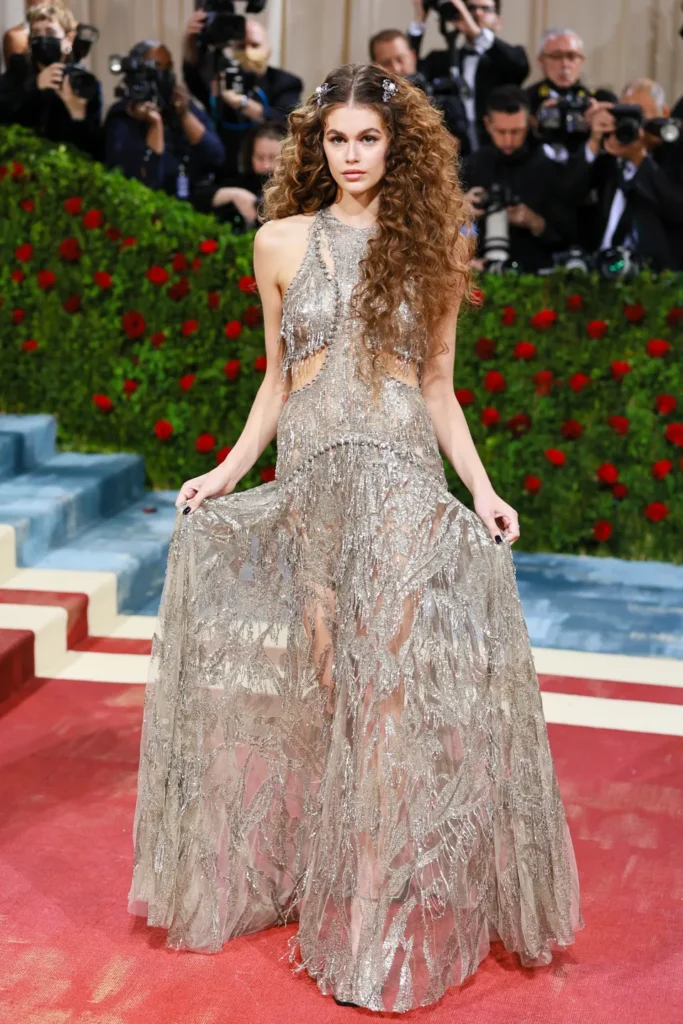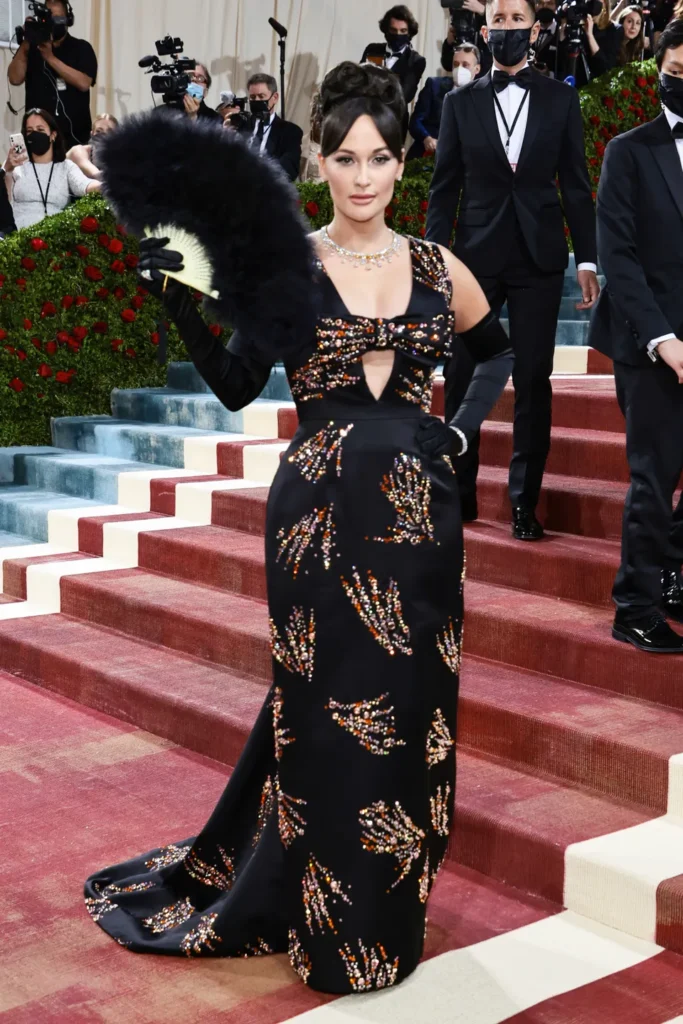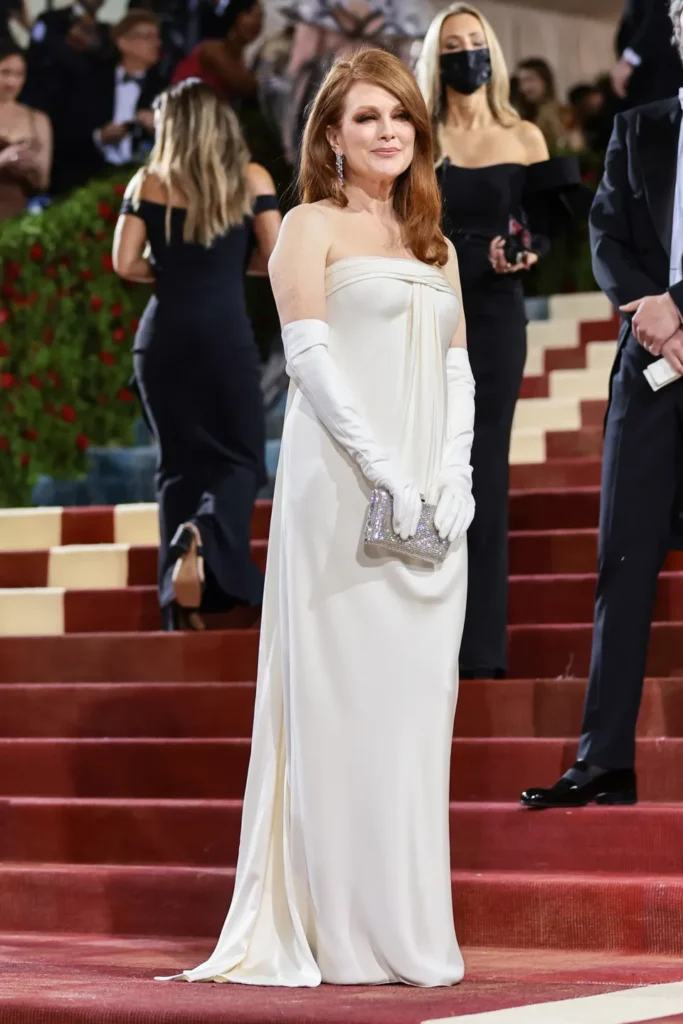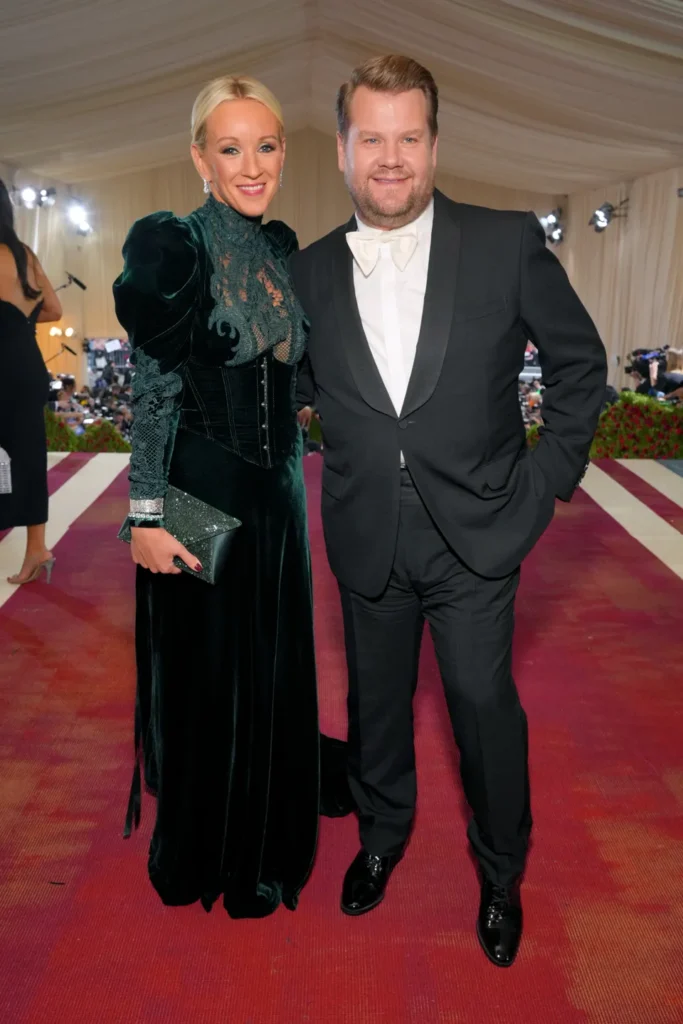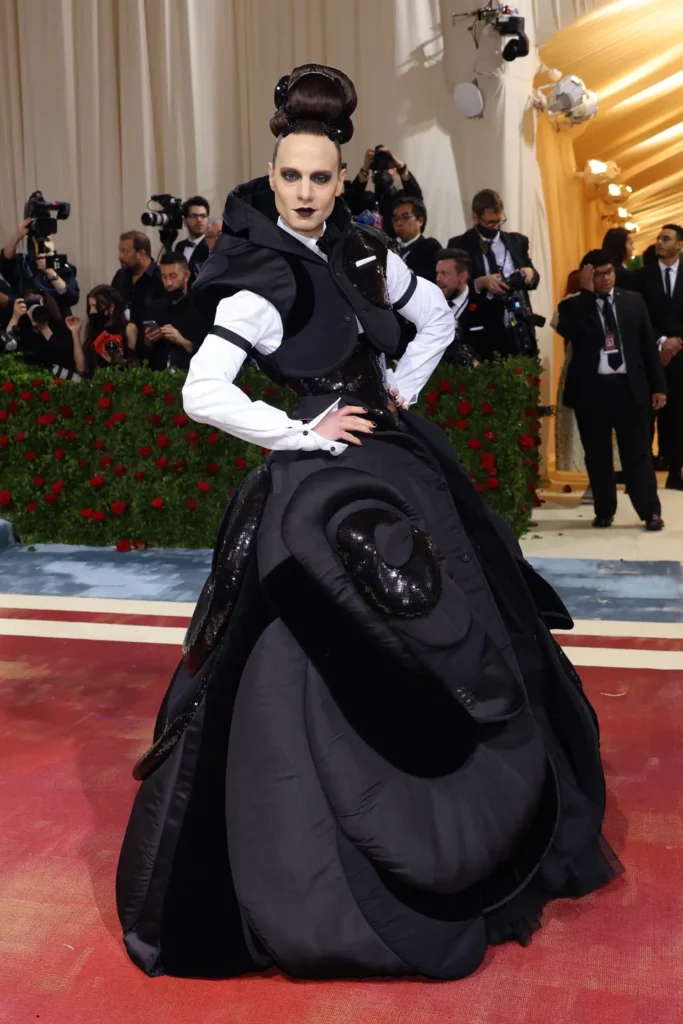 Vanessa Nadal and her Husband Lin-Manuel Miranda hosted the event and in an anecdote told on the red carpet the pair joked about having to run back up the stairs after taking their pictures to greet every guest that would attend the nights events. The pair looked spectacular; Vanessa wore a purple dress that covered everything but still somehow oozed sex-appeal with satin green shoes that one wouldn't think to pair with a dress of that magnitude but it brought her outfit to another level. Lin ever the diligent husband stood awestruck right by his leading lady's side; albeit a well-dressed diligent husband.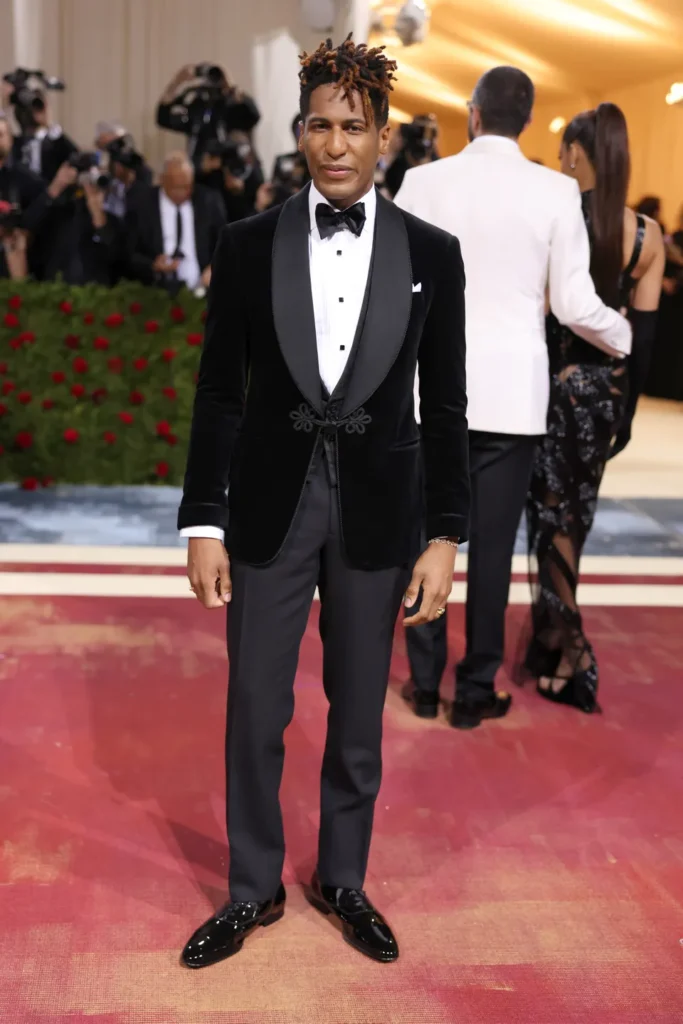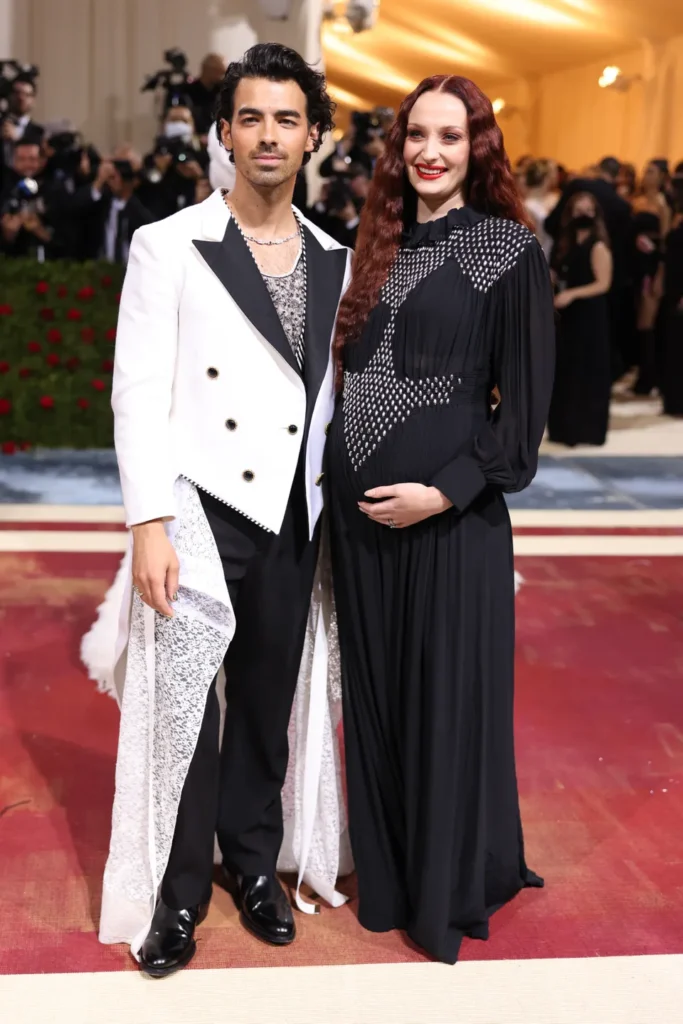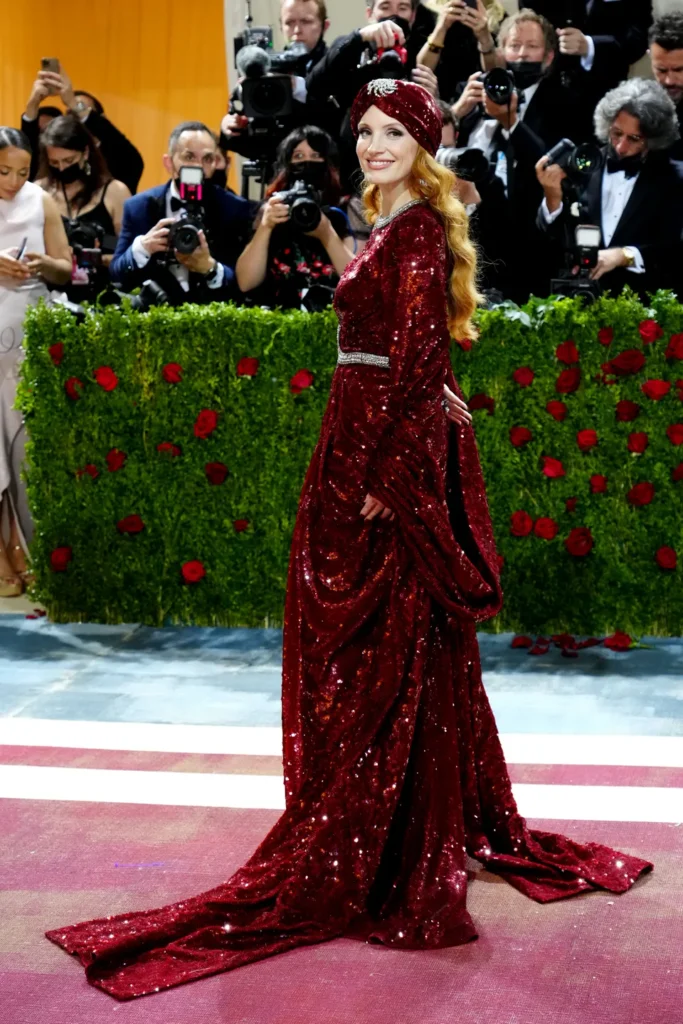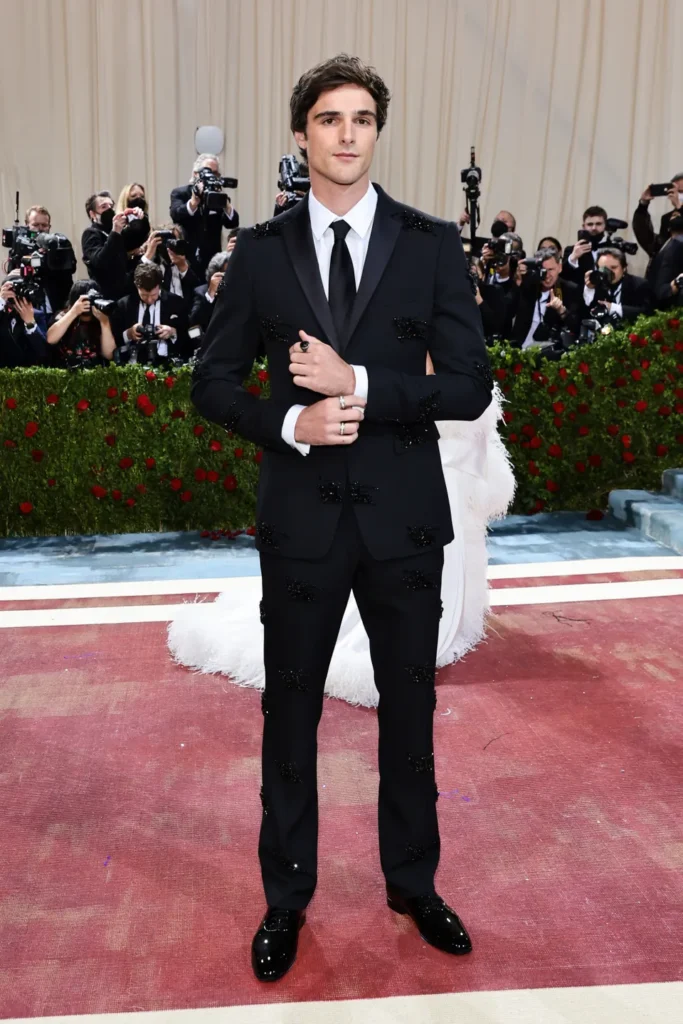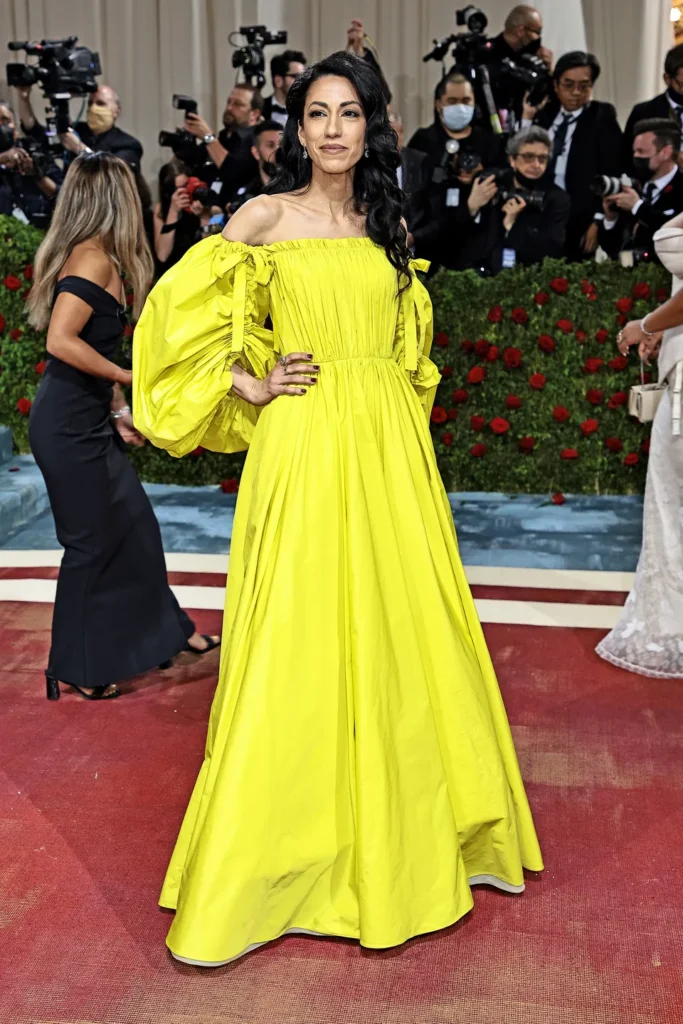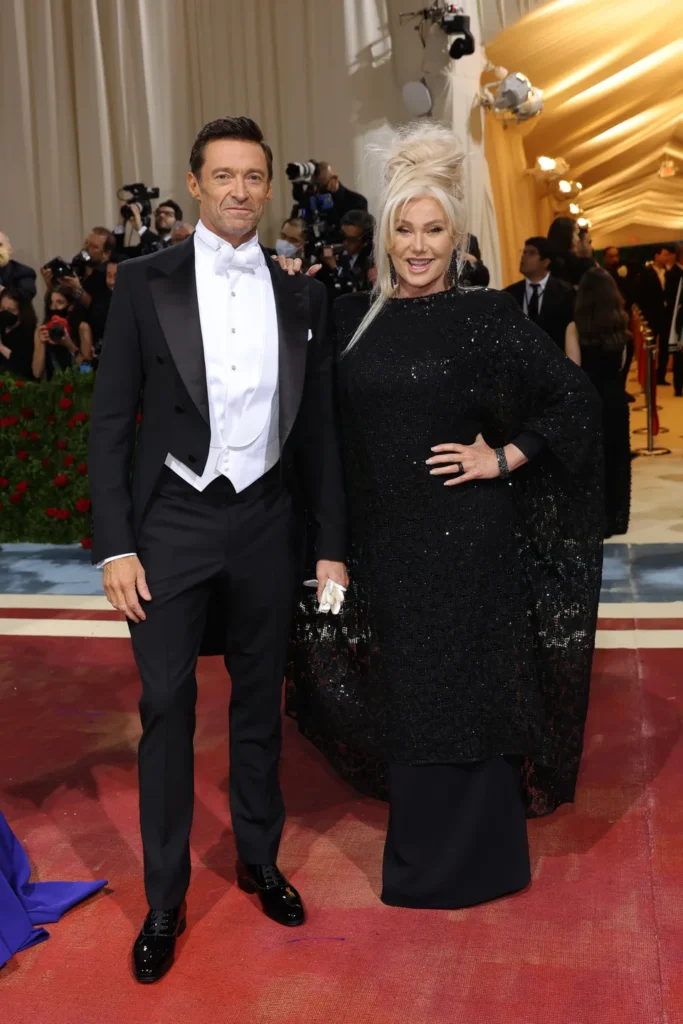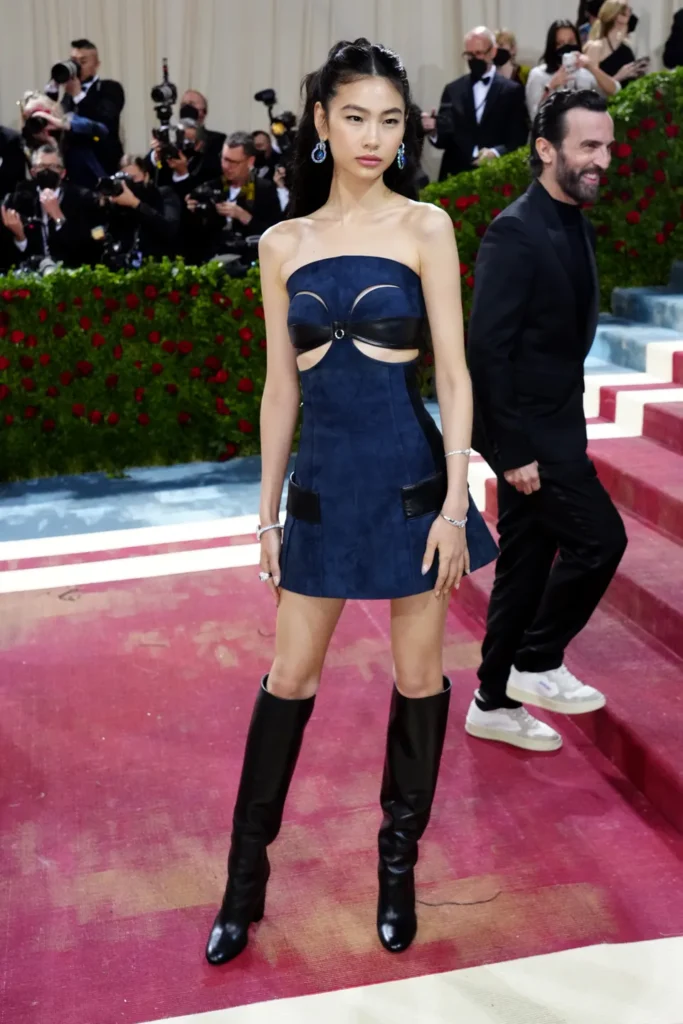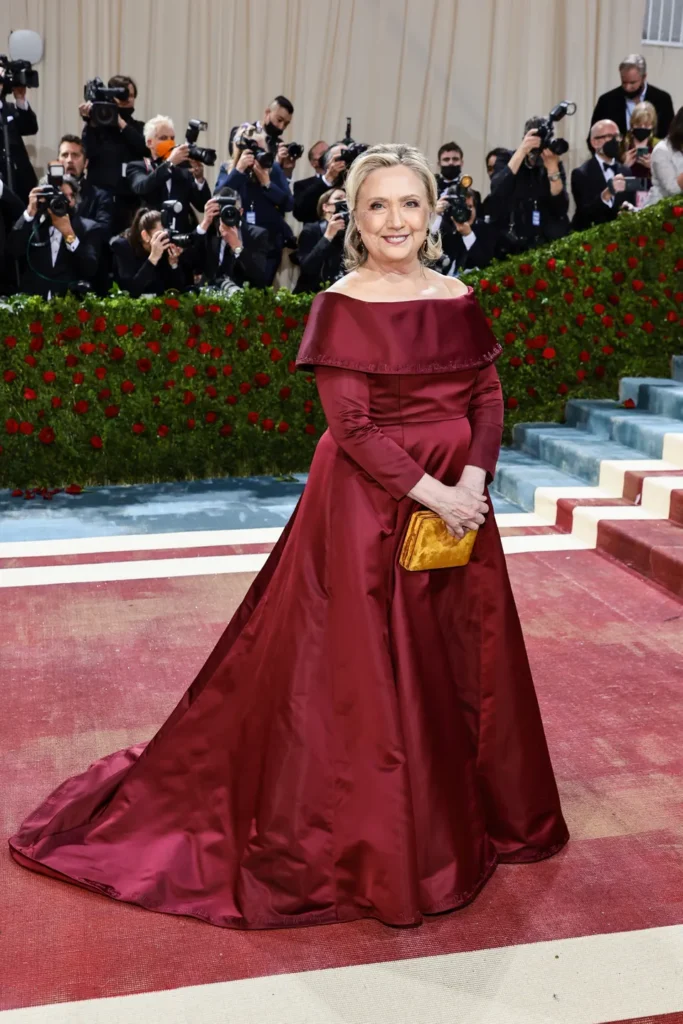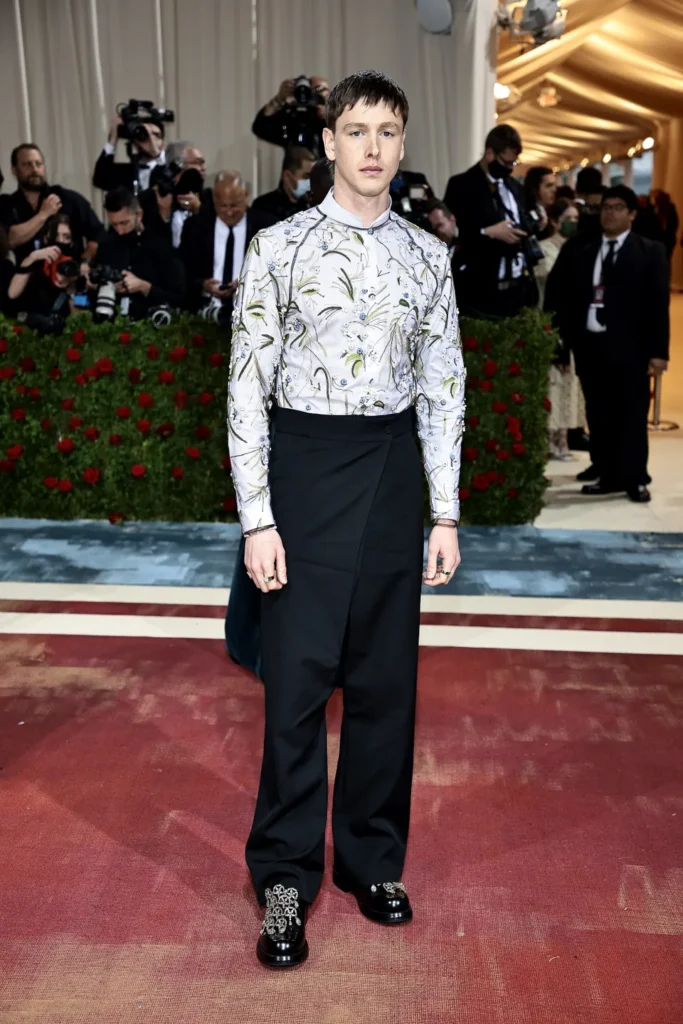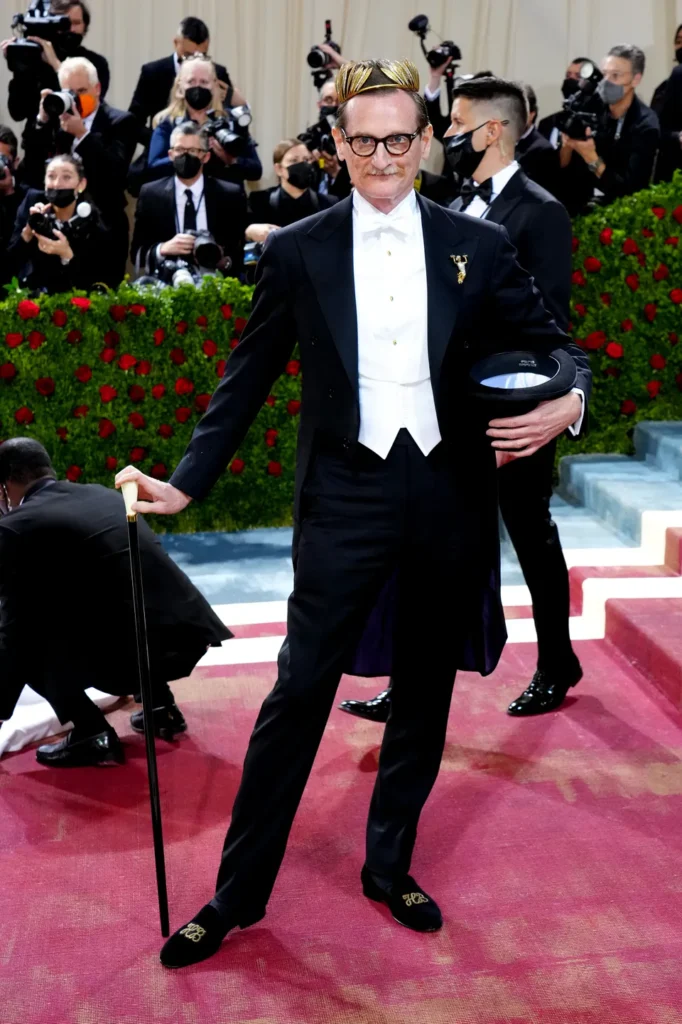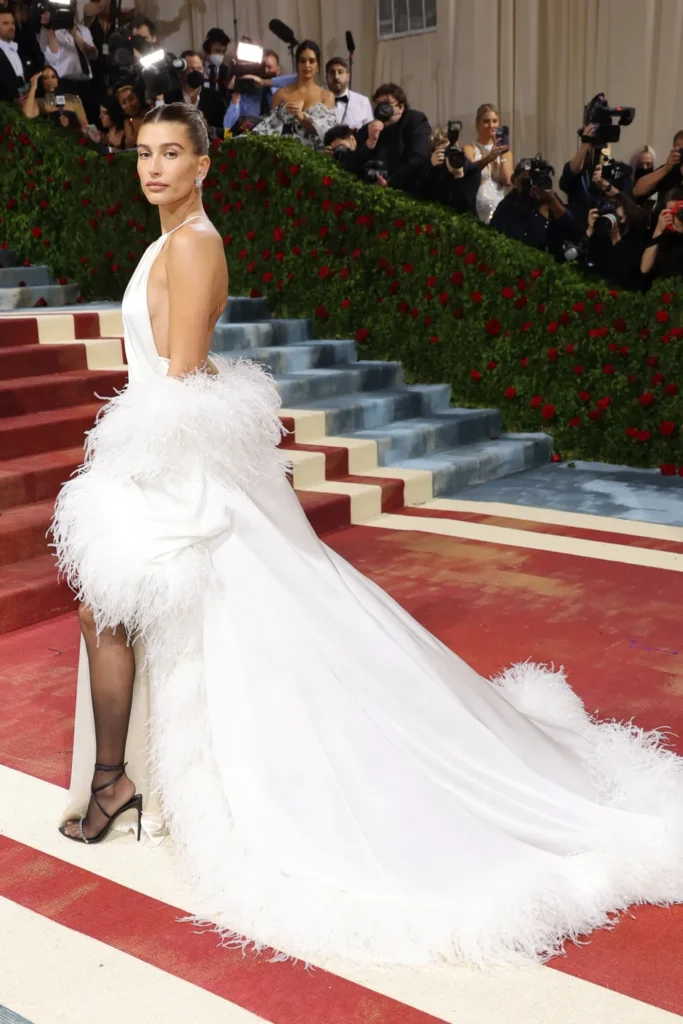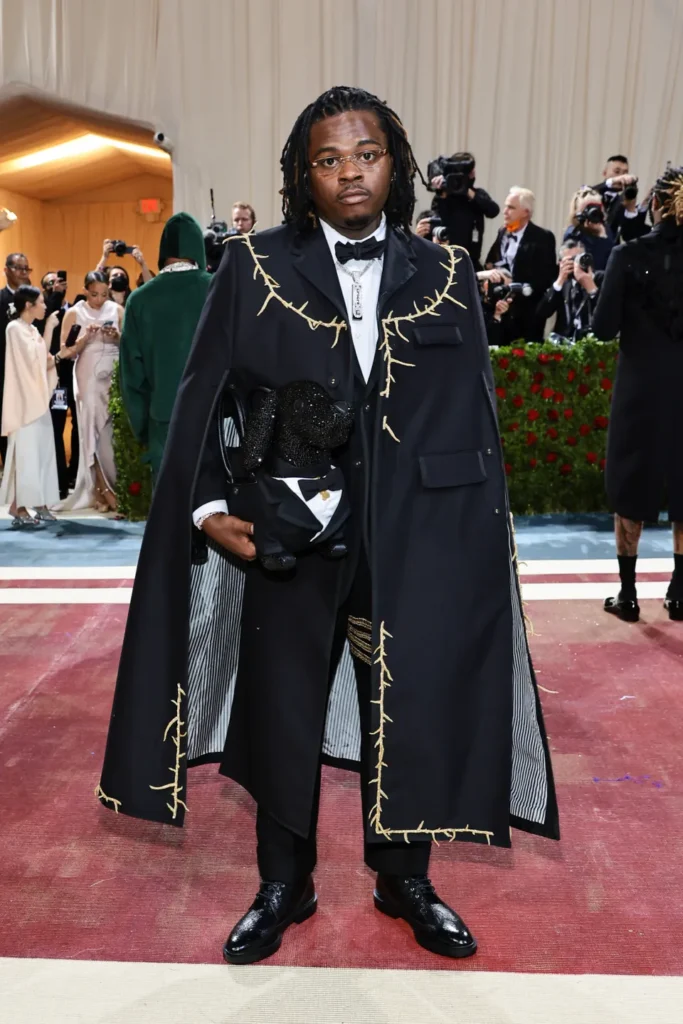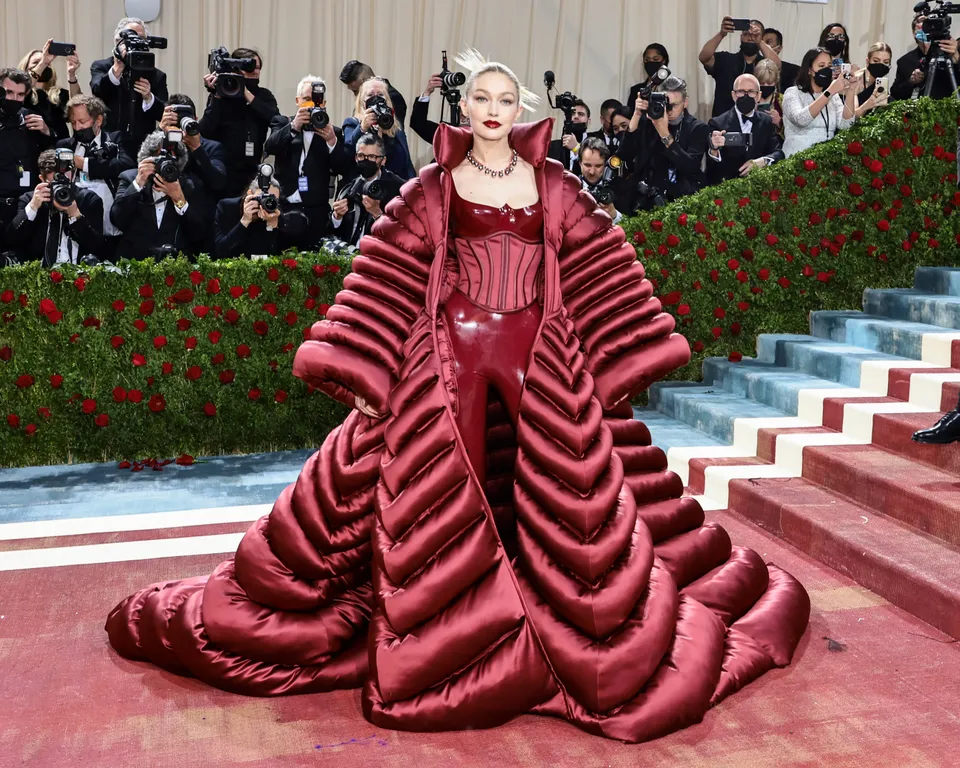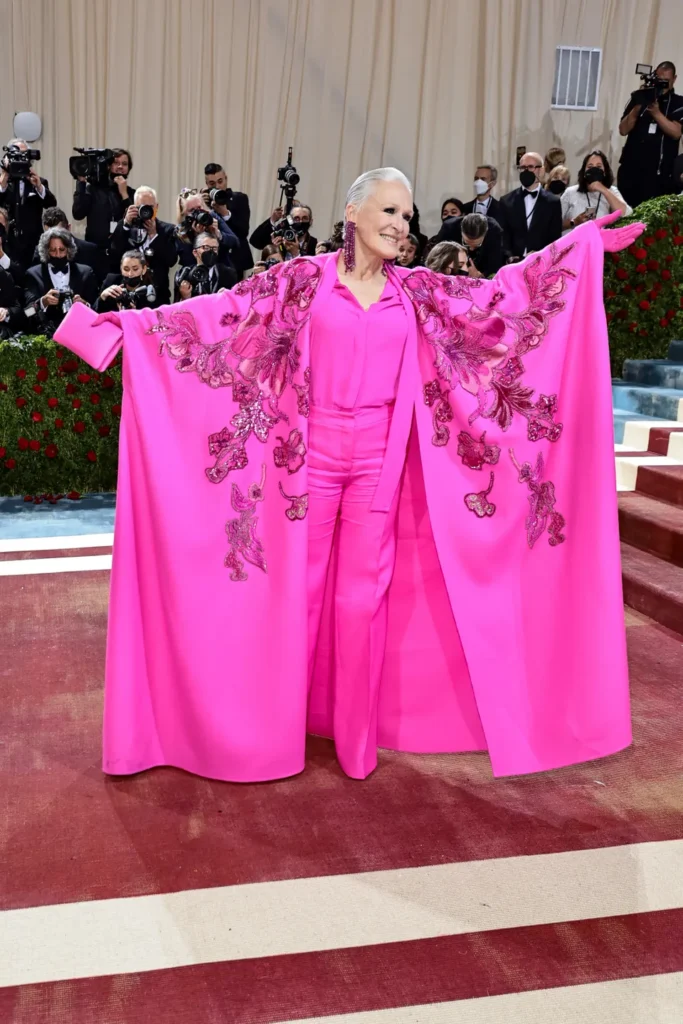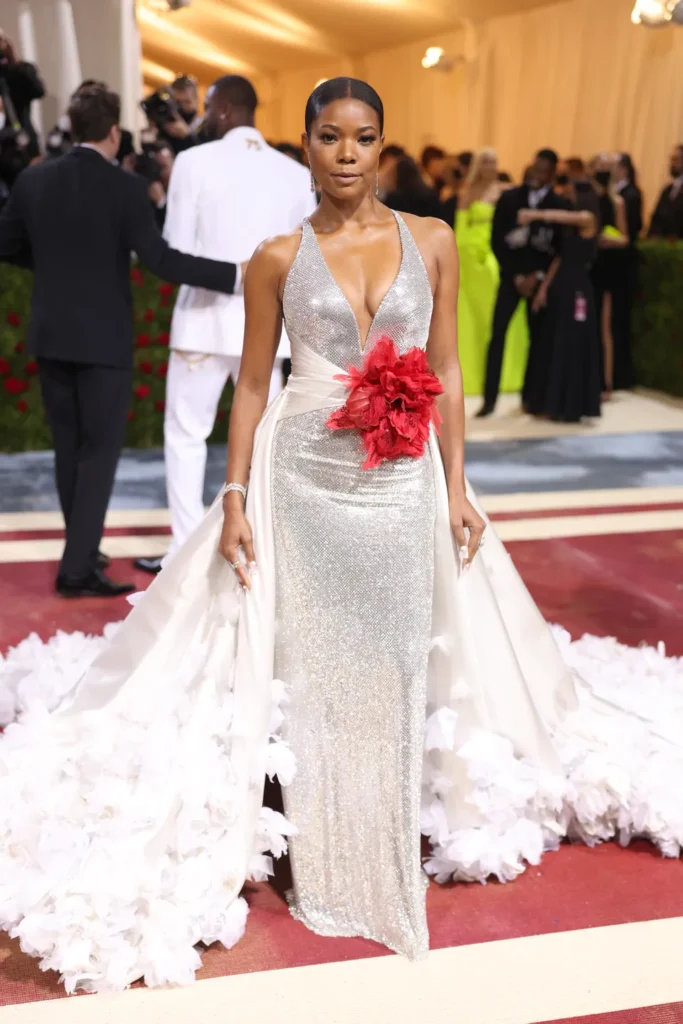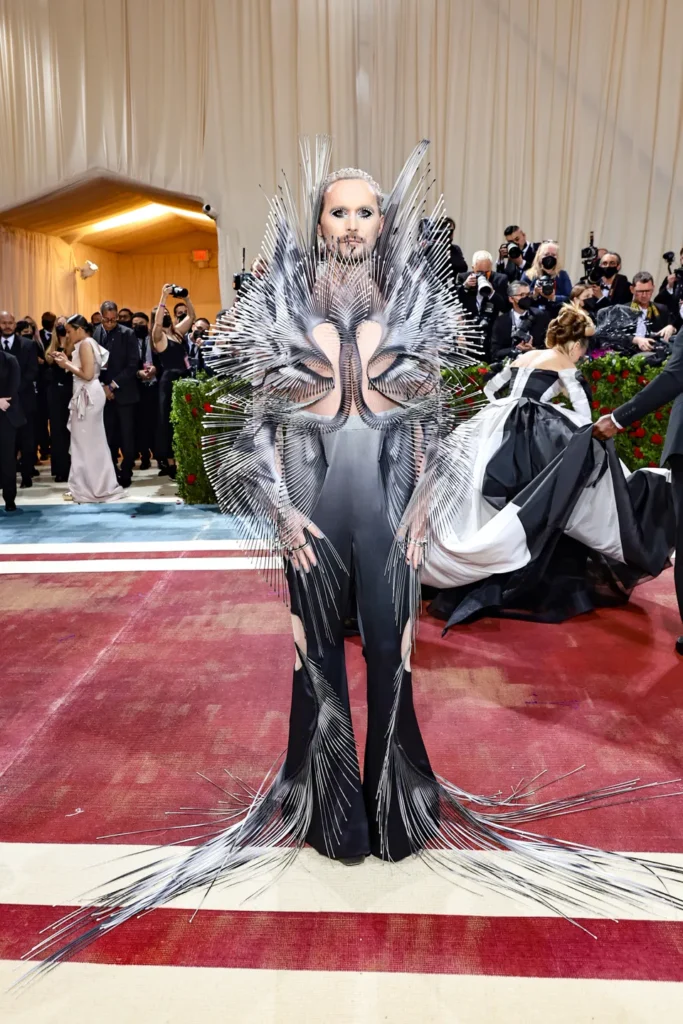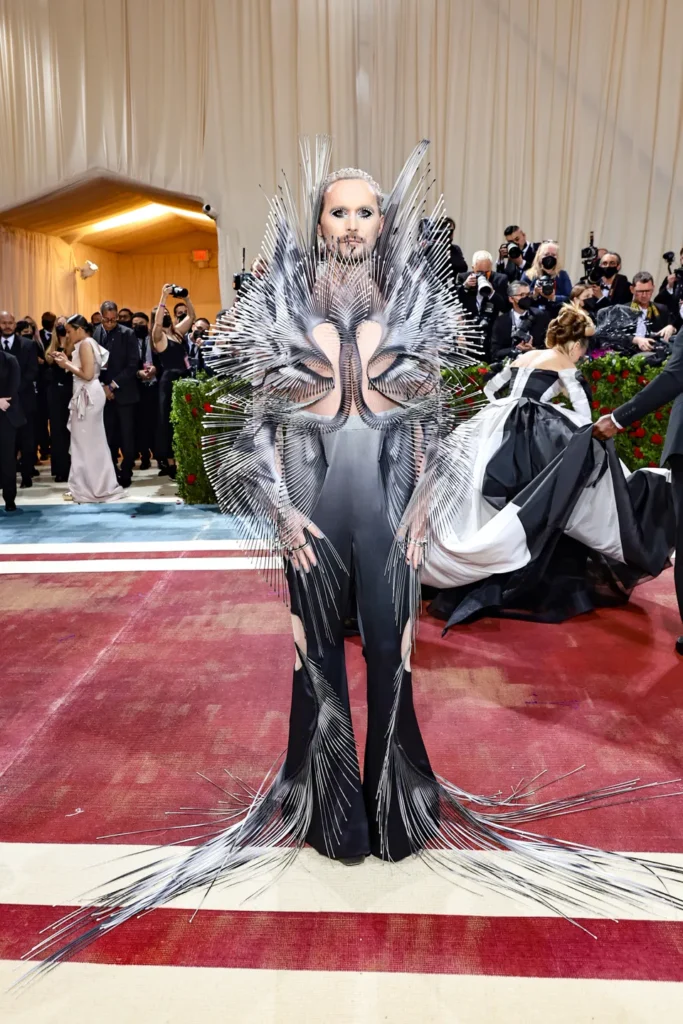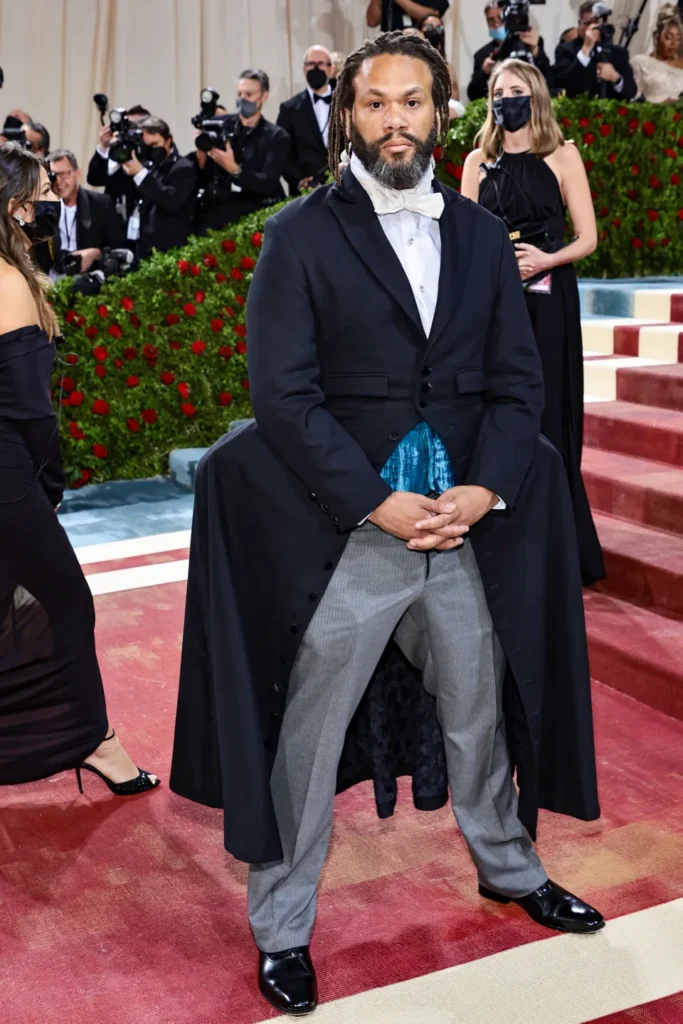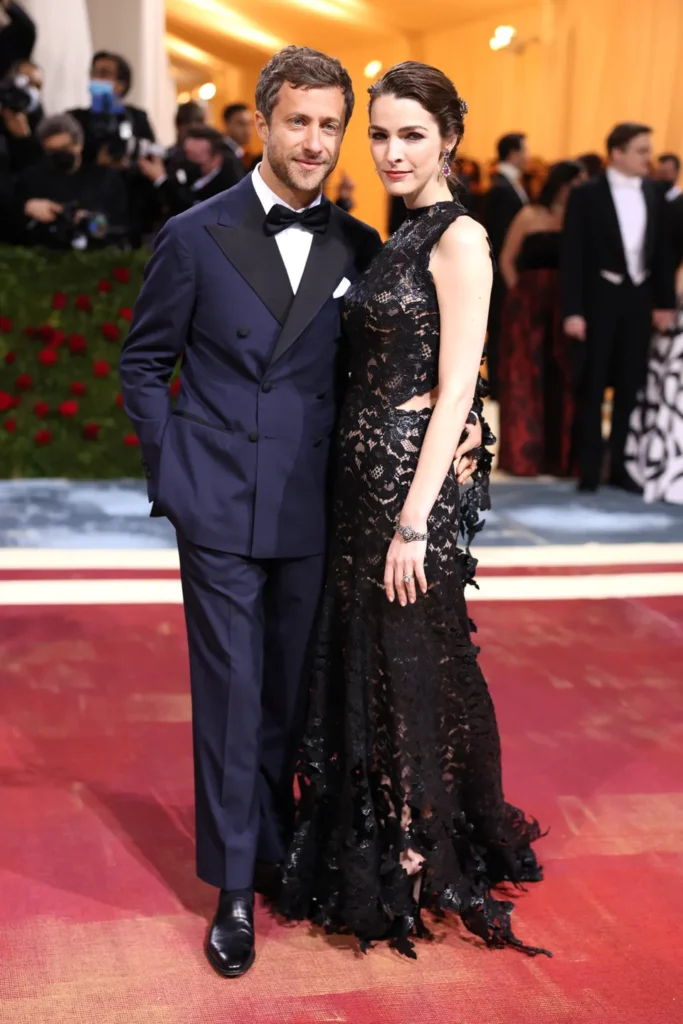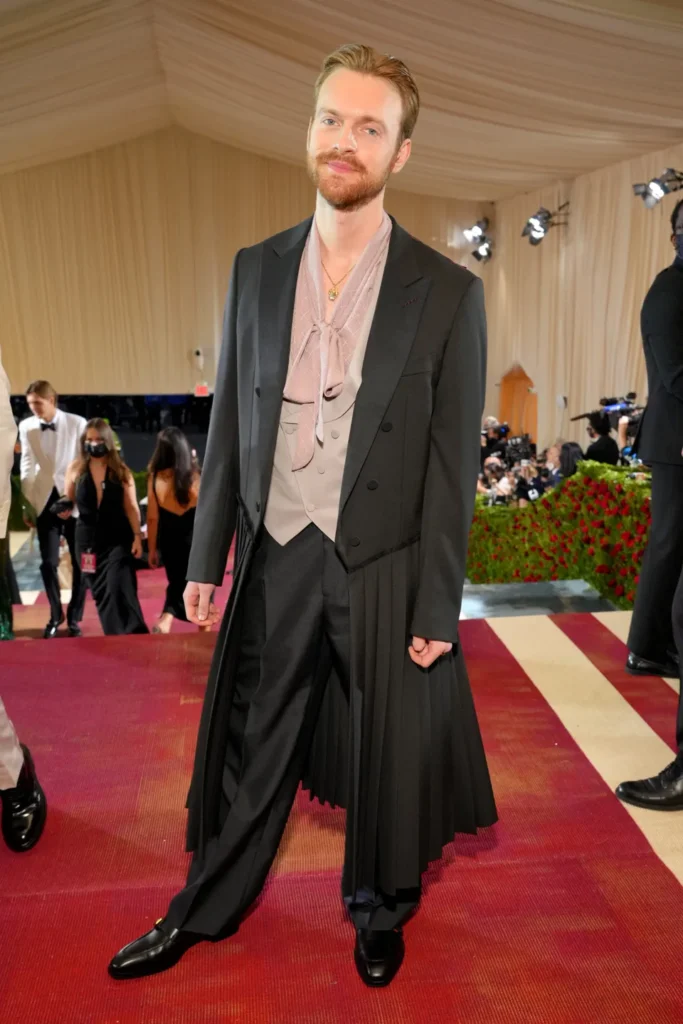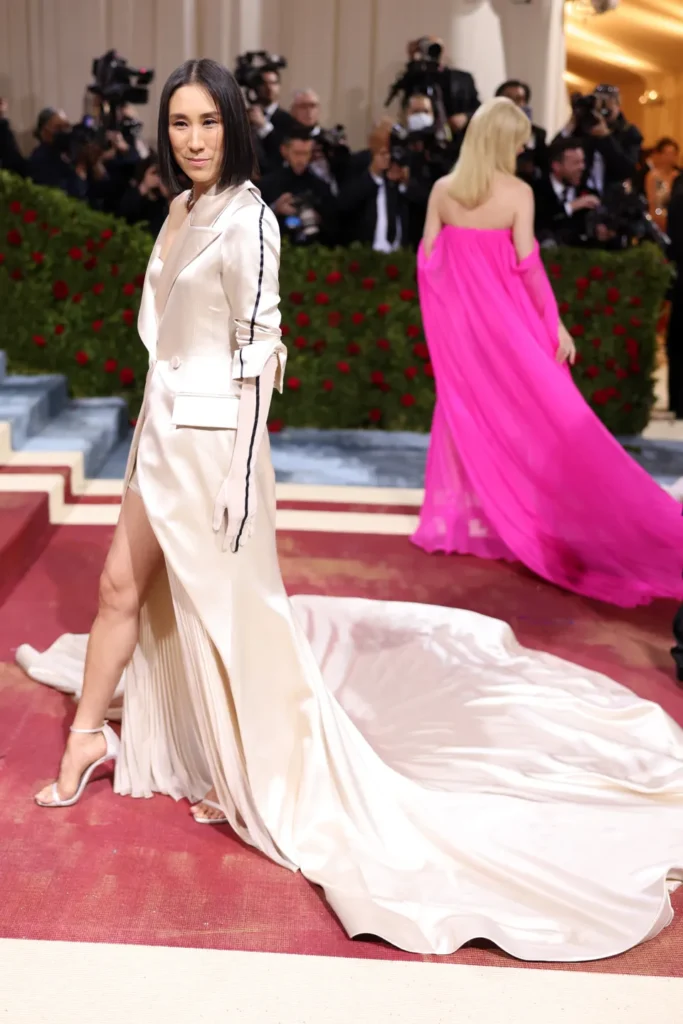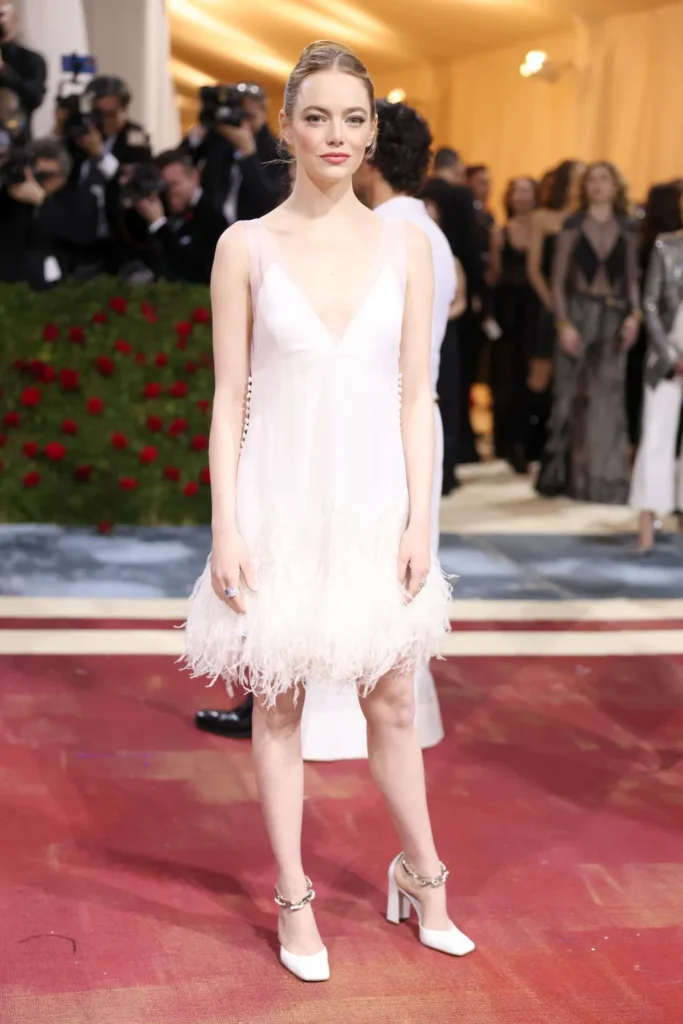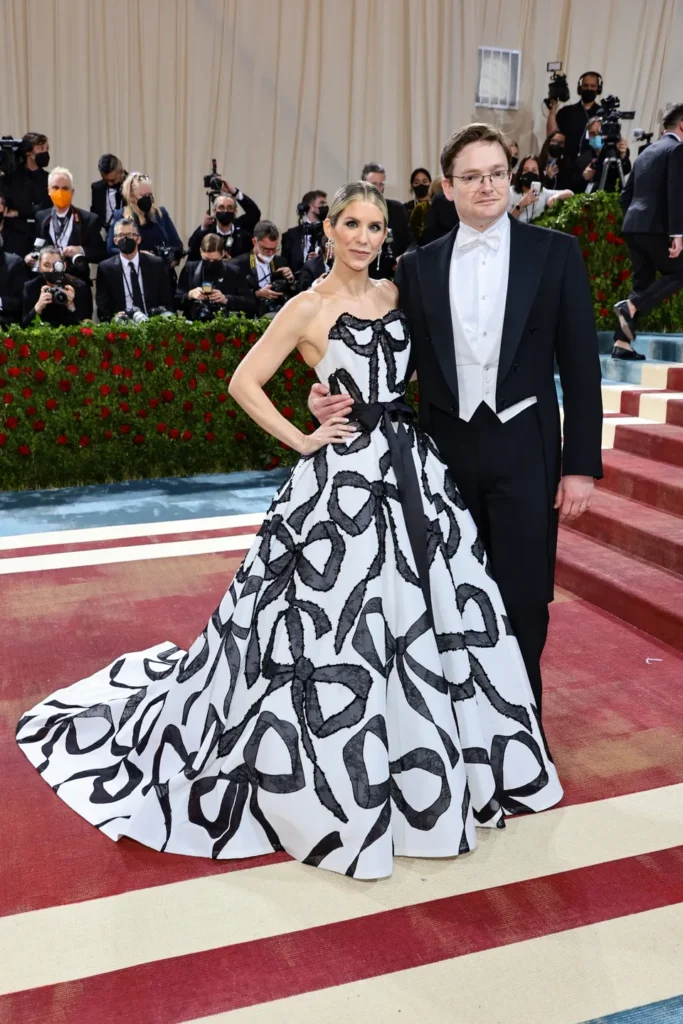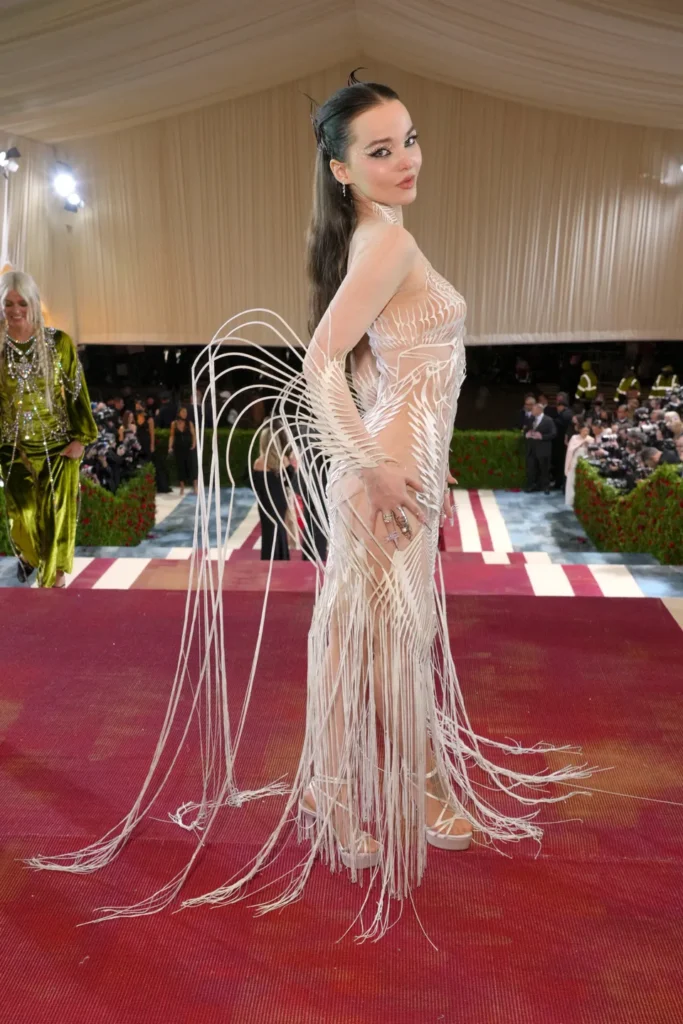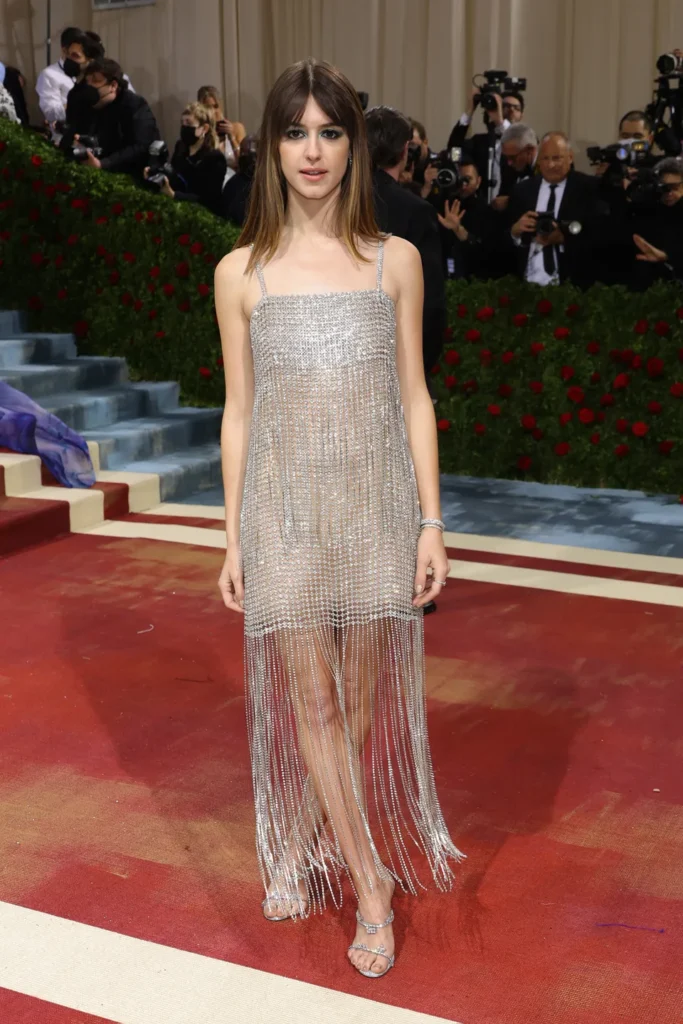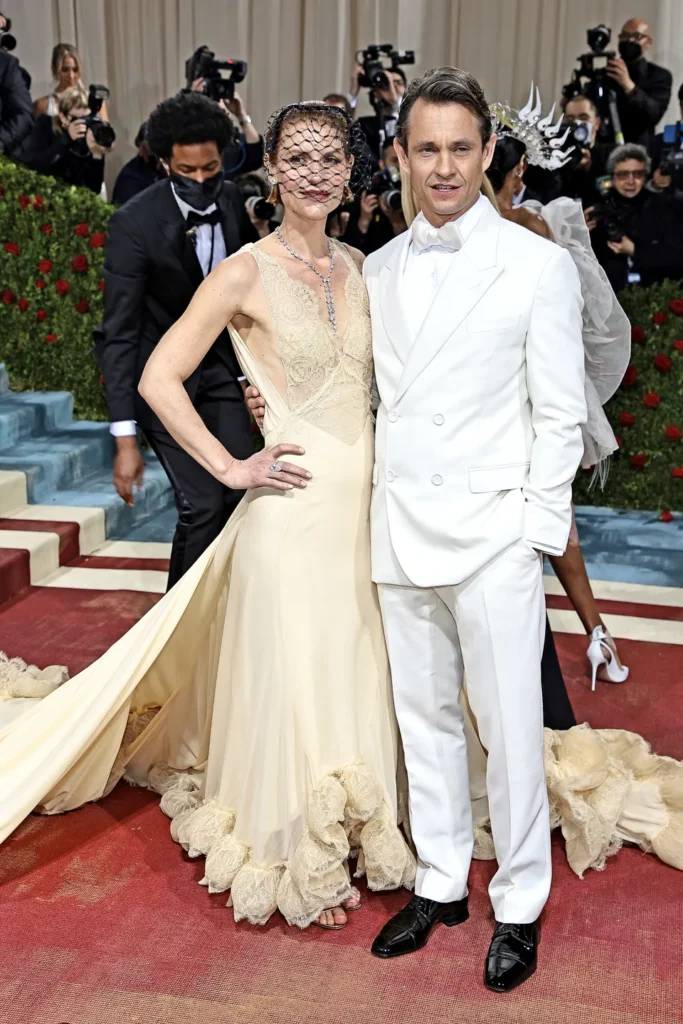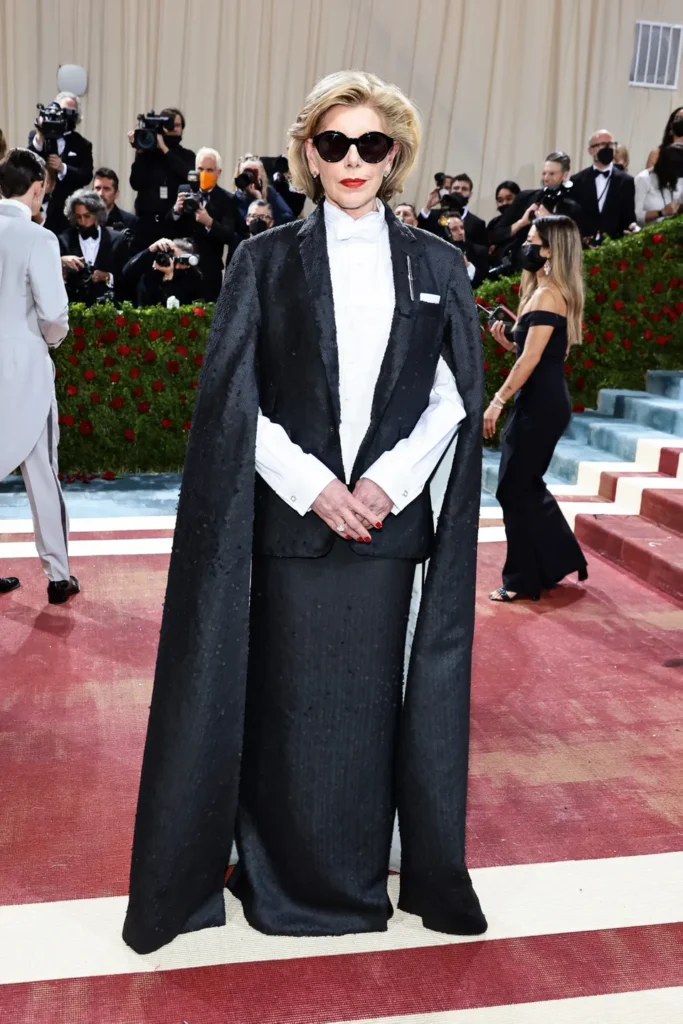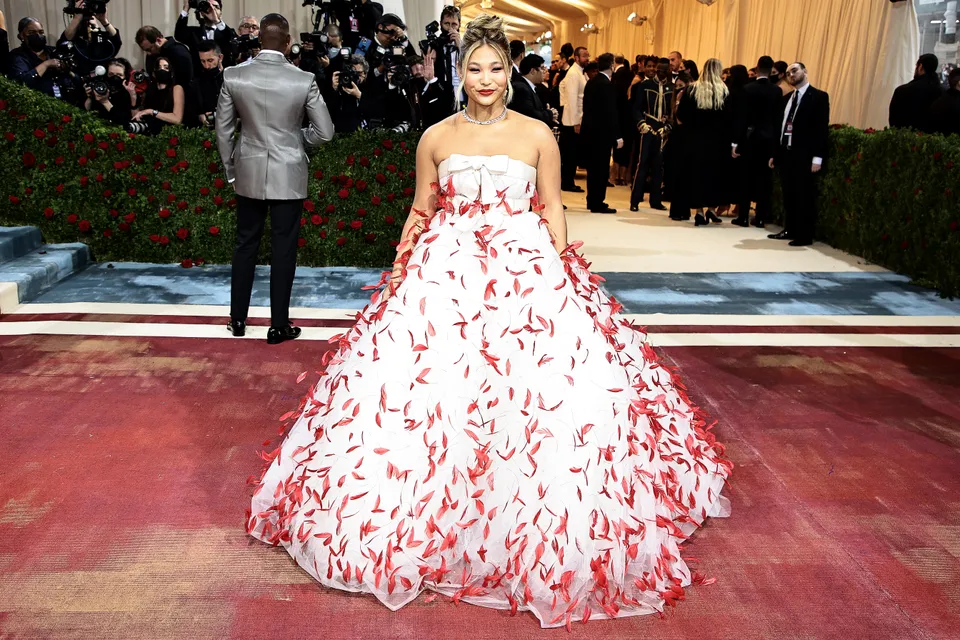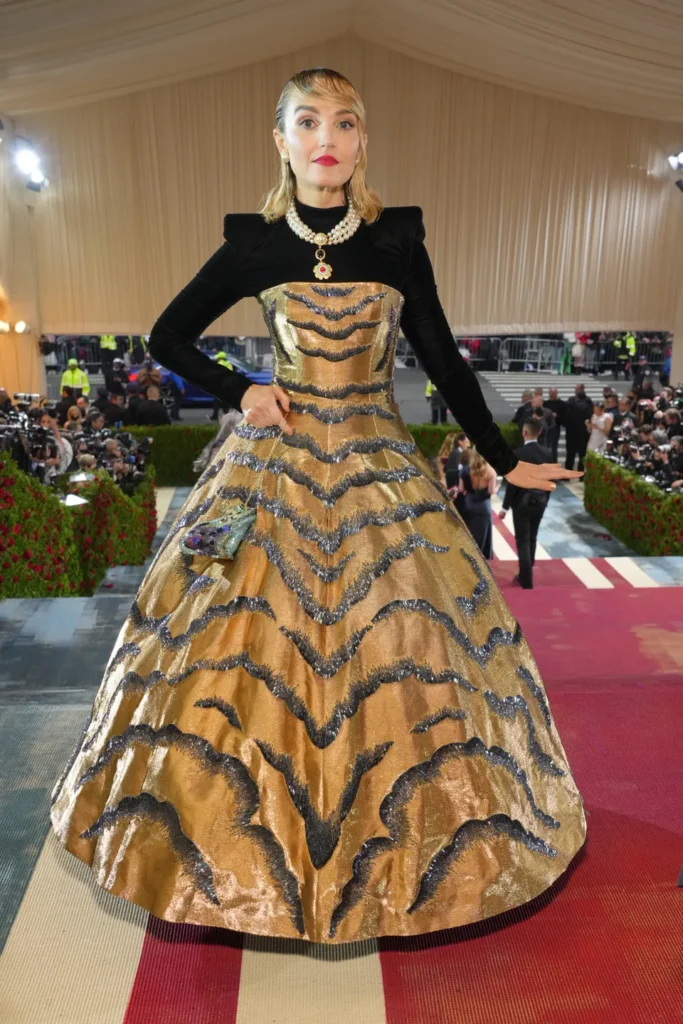 See the full list of attendees at vogue.com. You can also view highlights of the glamourous night on the vogue website.