Ontario introduces new Cannabis Legislation Today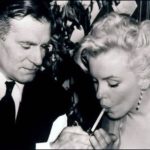 Although new Marijuana legislation was rolled out today, the sale and distribution of recreational marijuana will not take effect until July 2018.
Until July users with a medical license can still fulfill their prescription with their regular provider.
Here's what you need to know about the new legislation:
Distribution of recreational marijuana will be done through 150 Liquor Control Board of Ontario locations
Stores will only distribute to citizens 19 years and older.
Illegal Distribution or Sale will result in at-least a ticket or up to 14 years in jail.
Possession over the limit will result in at most 5 years in jail
Taking Cannabis over the Canadian-US border will result in up to 14 years in jail
There will also be a restriction on where legal cannabis users can consume their product such as in public or while driving.
Packaging, labeling, and marketing will result in penalties of up to $5million or 3 years in jail if products appeal to youth or try to target young potential users.