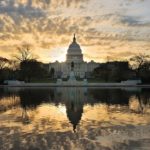 The weekend was abuzz with excitement and controversy. With the UNGA closing out we saw various leaders stepping forward to recognize numerous issues facing their nation states and beyond their borders. On September 20 The President of the Swiss Confederation Doris Leuthard started her address acknowledging the natural disasters that have plagued the Caribbean and pledged Swiss support to the region. She also mentioned climate change and "forced displacement and migration" due to wars and natural disasters.
Her Excellency touched on conflict prevention when explaining why the United Nations was needed and the fact that this point needed to be reiterated should "set the alarm bells ringing".
With regards to peace and security, Switzerland supports the priority that the secretary general attaches to prevention and for a very simple reason. When a conflict breaks out the price to pay in humanitarian, economic, and financial terms is much higher than the cost would be of prevention activities. In order to strengthen conflict prevention, it is essential to promote human rights. –President Doris Leuthard Switzerland
With the events of the past weekend still unfolding it seems the Swiss Prime Minister had some foresight. President Trump of the United States and North Korea have been at a tit for tat for quite some time and came to a head this weekend with North Korean officials claiming President Trump has made an open declaration of war.
What is interesting is that President Trump has yet to address the people of his nation on what a war could mean for them. The President also came under attack this weekend when he called NFL players "sons of bitches" in the response to the solidarity of the people with Colin Kaepernick who took a knee during the national anthem in protest of the treatment of the African American population in America.
https://www.instagram.com/p/BZaQ5GcBKZm/?hl=en&taken-by=grindfacetv
President Trump has since been tweeting about the situation as well as retweeting a post that was captioned: You can boycott our anthem. We Can Boycott You, along with the following picture. 
On Sunday President Trump also added three new countries to the travel ban Chad, North Korea, and Venezuela rounding it out to eight countries including Iran.
With so much going on within US borders it's hard to picture what a war with North Korea would look like especially since most United States allies are screaming for peace.
The Trump administration has since made a statement wherein press secretary for the White House Sarah Huckabee Sanders stated that the United States has not made a declaration of war and the "suggestion of that is absurd". She instead said the goal of the Whitehouse was to continuing ensuring a peaceful "denuclearization of the Korean peninsula.