Priyanka Chopra, The Matrix and Nick Jonas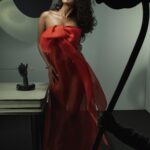 ---
Although fans have been speculating about Bollywood Actress Priyanka Chopra's marriage to Actor musician Nick Jonas; Chopra seems to be admitting that she's way too busy for her marriage to fall apart at this time. Chopra and Jonas got married in 2018 and since then the pair have had so many career highs that their marriage seems to be placed on the back burner, or so it seems. Chopra admits that her and Nick are living together and although everyone who has been married before thinks about divorce for now that's all it is, just a thought.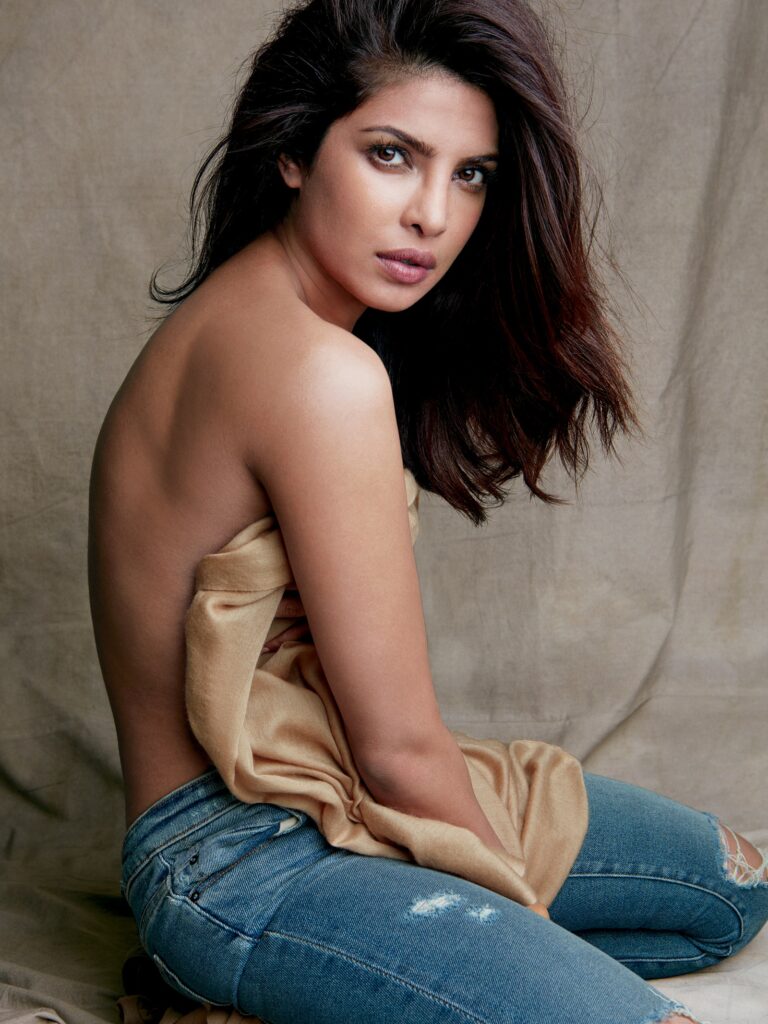 "I want to be at home," Priyanka tells me. "I've been away for almost a year now." At the moment, her husband is occupied upstairs. "We both have a shoot today. So that's the thing about this house—both him and I have had 20-year careers, and I think we finally built a home that accommodates our individual lives." -Vanity Fair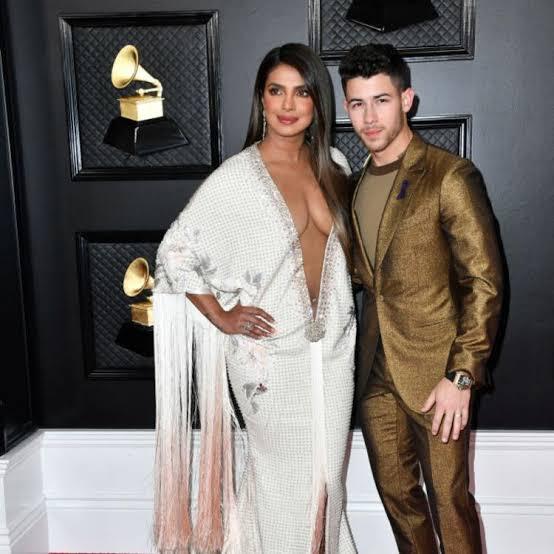 Chopra was the winner of the Miss World 2000 Pageant and 21 years later life seems to be exactly what the starlet could have hoped for. When Chopra decided to leave Bollywood in 2015 she immediately rose to prominence and signed a contract with ABC Studios. Since then she has tried to land her first leading role and did exactly that in 2015 when she signed on for the tv show Quantico which she starred in until 2018. Her next leading role after appearing in Bay Watch with The Rock and Alexander Daddario was the hit movie Isn't it Romantic which was released in 2019 where she starred as the love interest of lead actor Liam Hemsworth.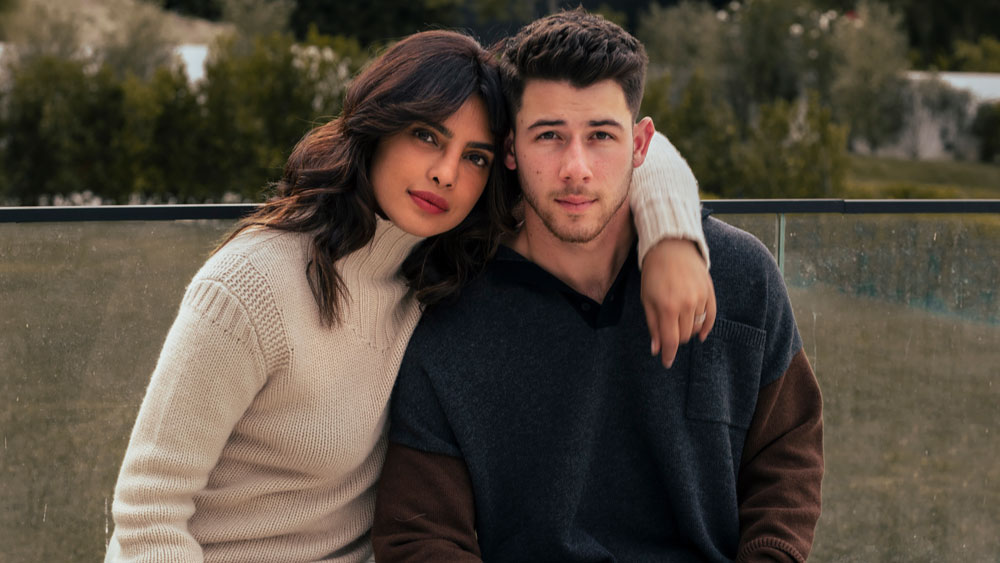 "She can come across as so regal and refined, which she certainly is, but she's also got this carefree joy about her and she just exudes it," says her husband. "She's an incredible host in that way. I'm more of a reserved person at first, and I open up with friends and people as I get to know them better, but she can make you feel like you are in the family and a part of the inner circle right away." -Vanity Fair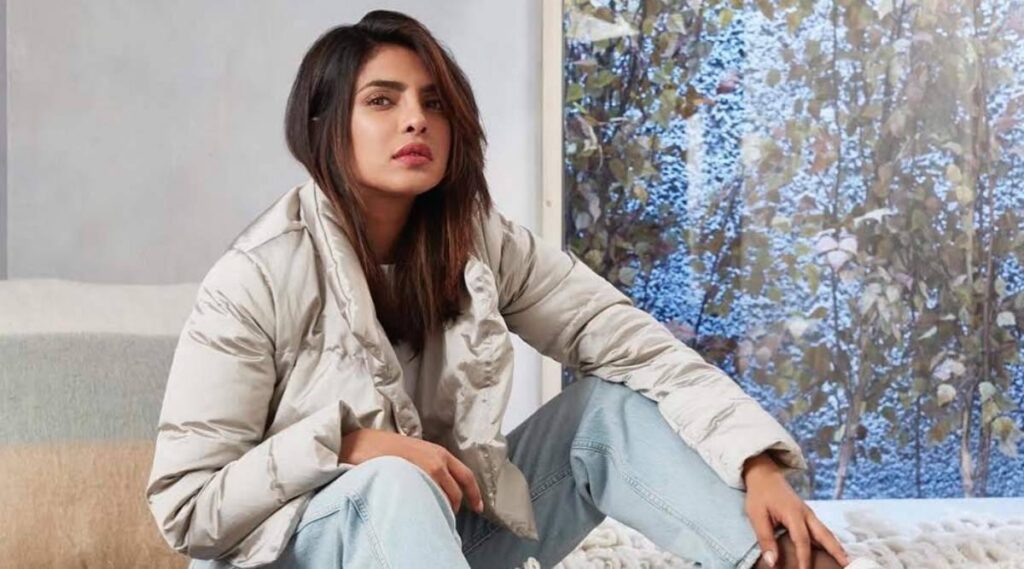 Adding to her actress chops Priyanka added to her resume and is now apart of the epic saga which is The Matrix. Chopra is the newest cast member of the matrix family and can be seen in the new movie The Matrix Resurrection. Chopra reprised a role previously played by Tanveer Atwal, Sati, an "exiled program created without a purpose." Chopra acts alongside Keanu Reeve's Neo and gives a lively performance. The Matrix was released on December 16th 2021 and the movie has already made over $125 million at the box office. You can now rent or buy the movie on various streaming platforms.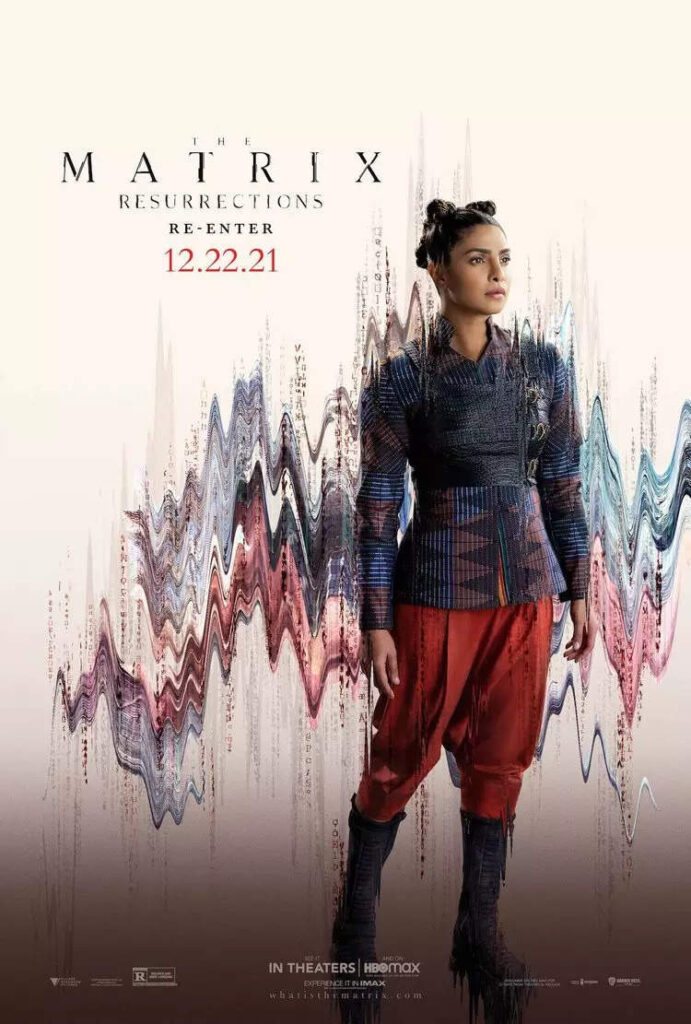 Jada Pinkett Smith, who starred in The Matrix Resurrections with Priyanka, puts it this way: "She's just a ball of light. She's funny and she's witty, and she just enjoys life. It's magnetic."

Behind that light and magnetism, of course, is a driven woman who has transcended what's previously been possible for an Indian actor in Hollywood. After becoming one of the biggest movie stars in India, Priyanka left home at the peak of her Bollywood career and created, step-by-step, a career in America that's reaching new heights. Last year, she published her memoir, Unfinished (now a New York Times best seller); launched her hair-care line, Anomaly; raised millions of dollars to aid India during the pandemic; opened an Indian restaurant in New York; and starred in the Matrix sequel. Later this year—with the rom-com Text for You and Amazon's ambitious spy series Citadel—Priyanka will finally be playing lead film roles as she had in India. It's a moment she has been building toward for 20 years. She is an outsider who broke down barriers and built a place for herself within the walls of Hollywood. Now she's on a mission to welcome others in. -Vanity Fair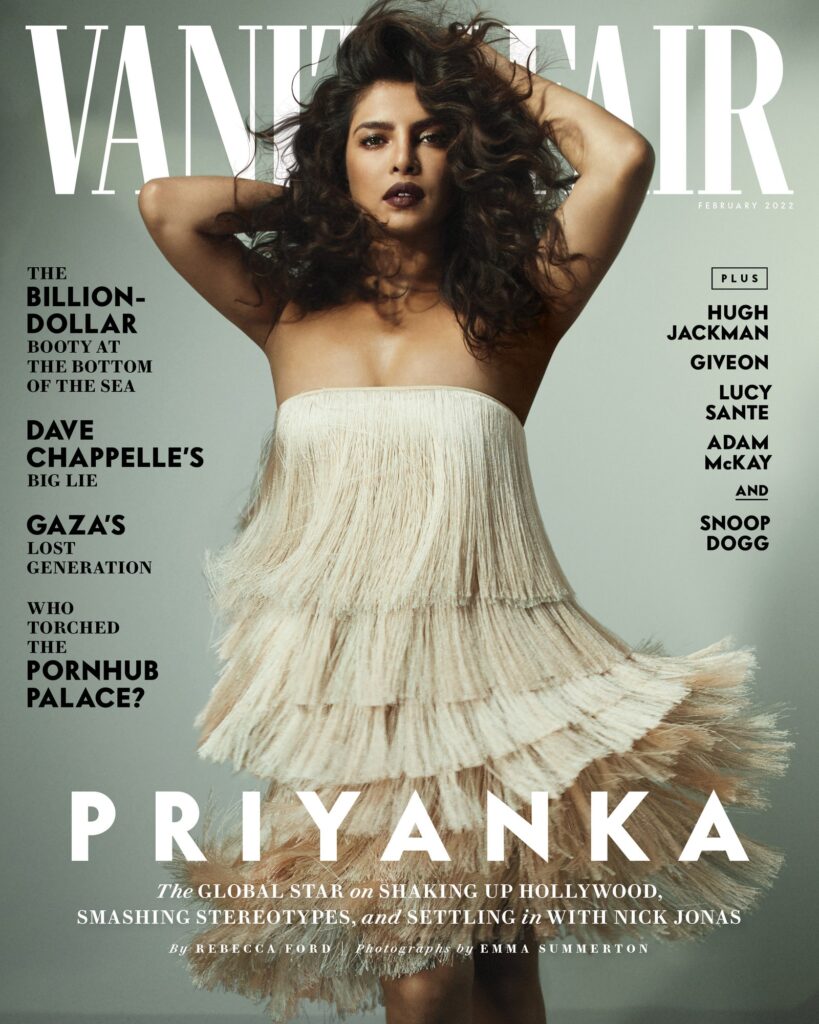 Chopra who is the cover of this month's Vanity Fair magazine made headlines today when fans speculated that her and husband Nick Jonas were in the process of separating. Priyanka Chopra allegedly dropped Jonas from her Instagram name which used to be Priyanka Chopra Jonas and fans immediately noticed the change and began to ask questions. This could just be a business move in accordance with her new role to get fans to know her as just Priyanka Chopra and not just the wife of her superstar husband Nick Jonas. It could also be because most of her fans know her as Priyanka Chopra and have difficulty finding the starlet on social media because of the name change to Chopra Jonas.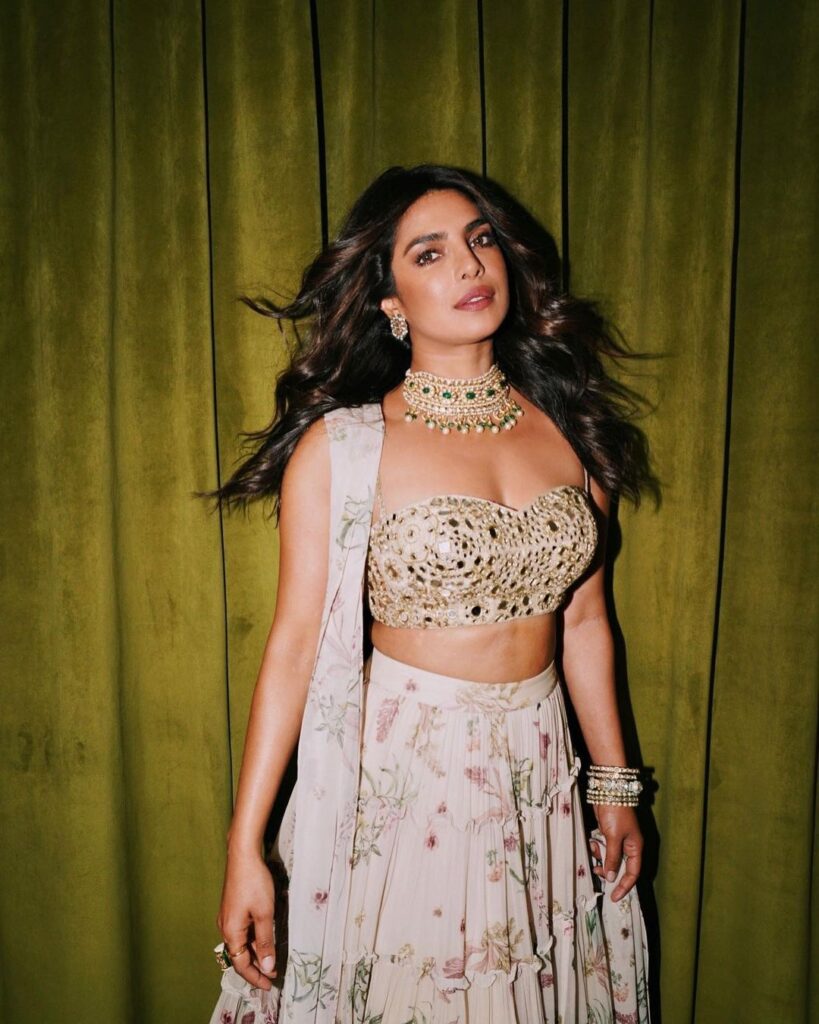 Priyanka, who's 39, has already lived many lives. She was born in India—her parents were military physicians—then moved to the U.S. as a teenager to live with her aunt. Routinely bullied for being Indian, Priyanka returned to India after three years to finish her high school education at the Army Public School in Bareilly. In 1999, her mother and brother entered her in her first pageant, and she went on to win Miss India World and ultimately Miss World 2000. Within 10 years of launching her Bollywood career, she became one of the most successful actors working in India's massive movie industry, the world's largest producer of films, with billions of tickets sold a year. Priyanka often shot multiple films simultaneously. She became insanely famous. Can't-walk-down-the-street famous. It was then that her manager, Anjula Acharia, urged her to move back to the U.S. to pursue a music career with the legendary record executive Jimmy Iovine. -Vanity Fair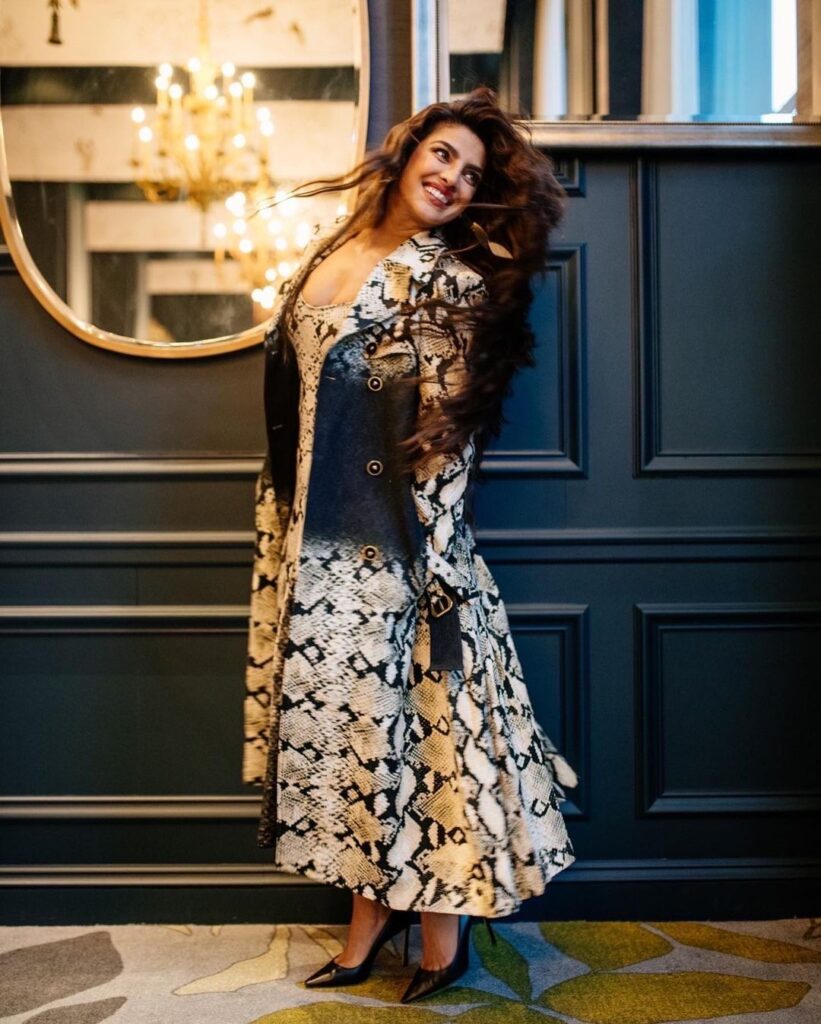 Other Hindi film stars had tried to break into the U.S. market, but none achieved anything like the same stardom. "I wasn't looking to do work in America," Priyanka tells me. "I was at this amazing point in my career. I was doing critically acclaimed work and winning awards. So she called me, and I kind of laughed at the idea." In the end, she took the leap and signed a record deal with Universal Music Group. Priyanka became the first Bollywood star ever signed at CAA and released a few singles, collaborating with Pitbull and will.i.am. "It was just magical," she says. "So those three, four years just went by. I was being serenaded by this rock-and-roll lifestyle." -Vanity Fair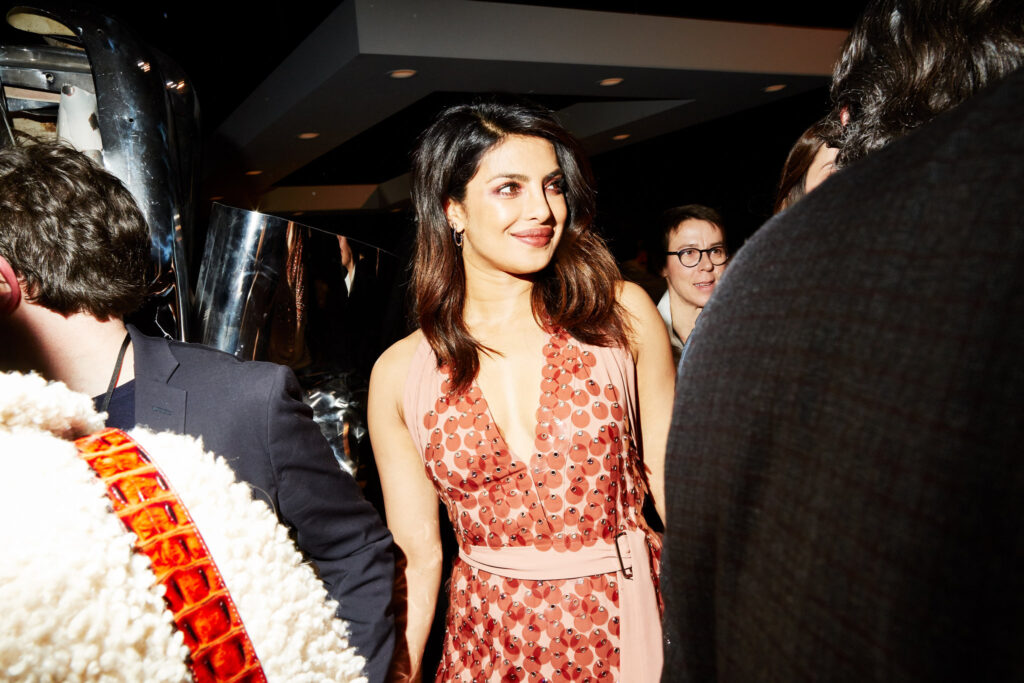 Chopra is also an accomplished author and released her first memoire Unfinished in February 2021. The book is just short of 300 pages and follows the non traditional outline of writing though personal essays, stories and life lessons the star has picked up over the years. The author also talks about her role as the UNICEF goodwill Ambassador. The book made the bestsellers list in the United States and India. She made it to the New York Times Bestsellers list and Nielsen Bookscan best sellers list.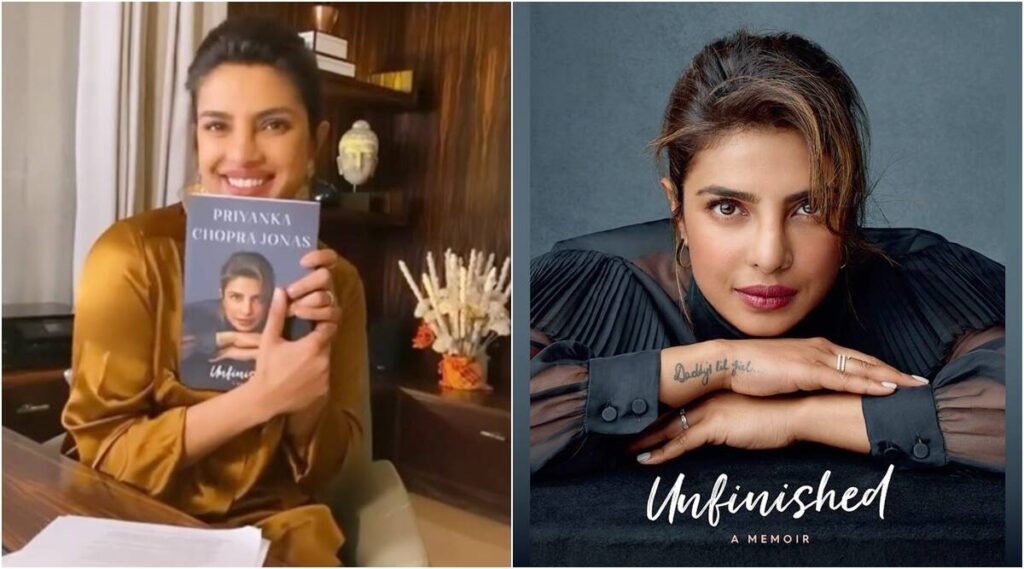 Priyanka knows 2022 is going to bring change. "I feel like I am at a precipice of reinvention," she says. "What is the new me? I'm very excited about the future. I'm terrified of it too. Change is always scary. But I've done it multiple times in my life."

This time, she intends to care for herself as much as she does for her career. "When does this article come out?" she asks as our time wraps up. I tell her that it's the February issue. "That's what I want to do. By the time this piece comes out, that's what I will be doing."

I believe her. -Vanity Fair