Remains of little girl found in a construction site dumpster: Toronto Police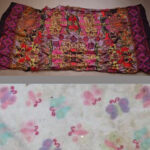 ---
The body of a little girl was found in a construction site dumpster according to a report by the Toronto Police. The Homicide and Missing Person's Unit and the Child and Youth Advocacy Centre have been working closely with police at the 53rd division of the Toronto Police to locate the girls parents as well as find out the details surrounding her death. Toronto Police have yet to identify the little girl who has not been reported missing as far as police are aware. Inspector Hank Idsinga had this to say:
"We are investigating this death at its highest level, just like a Homicide investigation and we have the investigative assets in place to deal with wherever the evidence takes us," Idsinga said at a May 5 news conference. "Our first priority is to establish the identity of this little girl. The investigators will leave no stone unturned. We will identify her and do all the work we can for her." -Inspector Hank Idsinga
An inspection of the remains has led police to belive that the child is around aged four to seven. According to the autopsy the girl has been dead for some time since last fall of 2021 or earlier. The girl was also identified to be African American or she could possibly be of mixed race police are uncertain. She was also described as thin. The child was found with her hair intact with black curly hair that was combed into four sections with black and blue elastics. The victim was also reported to have all her teeth. The child was found covered in a mostly purple colorful blanket and was wrapped inside a plastic bag inside the blanket.
The body was found on Dale Avenue at a property that was closed off due ot ongoing construction. Police were called at around 4:45 in the afternoon to recover the remains that were found in a dumpster. A cause of death has yet to be released but police are asking the public for information in locating the victim of what is an apparent murder.
At around 4.45 p.m., police received a 9-1-1 call to attend a residential unoccupied property under construction on Dale Ave. where the remains were discovered.
"I would like to express my gratitude to the person who found the remains and called police immediately as well as the neighbours and homeowners in the area who have been so helpful with us over the last several days," she noted.
"We believe she was left in this area sometime between Thursday, April 28 at noon and Monday, May 2 at 4.45 p.m.", said Foley.
Investigators are not yet ready to release a cause of death.
Anyone in the area with information, including security video or who recognizes the blankets or victim description, can contact police.
Anyone with information can contact 53 Division at (416) 808-5300 or Crime Stoppers at (416) 222-TIPS (8477).
-Toronto Police