The Texas Church Massacre, A Plea for Stricter Gun Laws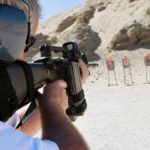 Another violent shooting occurred over the weekend at a church in Sutherland Springs Texas. The crime is said to have stemmed from a domestic issue that escalated outside of the home. The families of the victims are still coming to terms with what occurred and an emotional candlelight vigil was held for those lost during this gruesome act.
The continued rise of spontaneous shootings in America and in many places around the world is an indication that there is a need for stricter gun laws as a means of prevention. It is also understandable that another portion of the population sees this as a reason to carry weapons.
According to Pew Research Center, it is estimated that
 270 million to 310 million guns in the United States — close to one firearm for every man, woman, and child. But in point of fact, only a minority of Americans own guns.
"The elites always protect themselves and they always protect themselves with guns. And then they lecture the American public how you shouldn't do that … what the NRA is fighting for is reciprocity, to enforce the existing federal gun laws and to protect Americans' right to protect themselves." On Hannity, NRA Executive Vice President and CEO Wayne LaPierre let Dianne Feinstein, Chuck Schumer, and their anti-gun minions know that the NRA will not tolerate their use of a tragedy in their war against the Second Amendment.-Wayne Lapierre NRA
The gunman was said to have been wearing a tactical vest and carried an assault rifle.
Precisely how Kelley obtained his guns remained a key question for investigators. Kelley had been court-martialed in 2012 and sentenced to a year in military prison for assaulting his spouse and child, making him the latest mass attacker or suspect with domestic violence in his past. He was reduced in rank and released with a bad-conduct discharge in 2014.-TheWashingtonPost
Scientific American @sciam posted the following picture to twitter and had this to say:
More firearms do not keep people safe, hard numbers show. Why do so many Americans believe the opposite?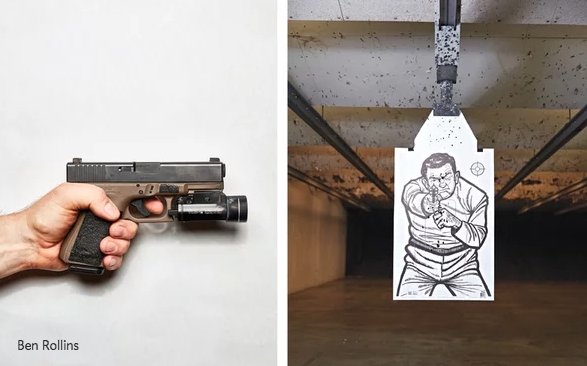 According to Grant Stinchfield of NRA TV, another neighbor tried to stop the attacker by picking up his "own rifle following the church shooter until he crashed" from his injuries inside of a car.
President Trump, who is currently in Asia with First Lady Melania Trump had this to say:
This act of evil occurred as the victims and their families were in their place of sacred worship. I cannot put into words the pain and grief we all feel, and we cannot begin to imagine the suffering of those who lost the ones they so dearly loved. Our hearts are broken but in dark times such as these Americans do what they do best, we pull together, we join hands, we lock arms, and through the tears, and through the sadness, we stand strong.
The former US President Barack Obama tweeted:
 "We grieve with all the families in Sutherland Springs harmed by this act of hatred, and we'll stand with the survivors as they recover."
He added:
"May God also grant all of us the wisdom to ask what concrete steps we can take to reduce the violence and weaponry in our midst."