The Trump Administration issues a memorandum to ban machine gun "Bump Stock" and similar devices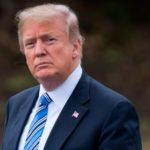 President Trump has officially pushed to change the definition of Machine gun to "Bump Fire" stocks and similar devices.
After the deadly mass murder in Las Vegas, Nevada, on October 1, 2017, I asked my Administration to fully review how the Bureau of Alcohol, Tobacco, Firearms and Explosives regulates bump fire stocks and similar devices. –Donald J Trump
The White house has listed out a detailed plan in restricting fully automatic machineguns something the Republican party says the Obama administration failed to do. The Department of justice received over 100,000 comments back in December when a notice of proposed Rulemaking was published to the public.
Today, I am directing the Department of Justice to dedicate all available resources to complete the review of the comments received, and, as expeditiously as possible, to propose for notice and comment a rule banning all devices that turn legal weapons into machineguns.-Donald J Trump
What Twitter Has to Say:
I have been much tougher on Russia than Obama, just look at the facts. Total Fake News!

— Donald J. Trump (@realDonaldTrump) February 20, 2018
A woman I don't know and, to the best of my knowledge, never met, is on the FRONT PAGE of the Fake News Washington Post saying I kissed her (for two minutes yet) in the lobby of Trump Tower 12 years ago. Never happened! Who would do this in a public space with live security……

— Donald J. Trump (@realDonaldTrump) February 20, 2018
Hope Republicans in the Great State of Pennsylvania challenge the new "pushed" Congressional Map, all the way to the Supreme Court, if necessary. Your Original was correct! Don't let the Dems take elections away from you so that they can raise taxes & waste money!

— Donald J. Trump (@realDonaldTrump) February 20, 2018
Donald Trump Jr. is liking tweets attacking teen shooting survivors https://t.co/IQSaSQWaG1

— Shareblue Media (@Shareblue) February 21, 2018
Some public support/approval numbers:
Congress: 20%
Donald Trump: 37%
Single-payer healthcare: 52%
Legal marijuana: 64%
Gay marriage: 64%
Pope Francis: 66%
Assault weapons ban: 67%
Cats: 72%
Dogs: 88%
Interracial marriage: 91%
Universal gun background checks: 97%

— Christopher Ingraham (@_cingraham) February 21, 2018
#bumpstocks were made legal during the Obama Administration. isn't that ironic? And it is used by gangs like MS13. So if Trump gets rid of them, he will have done more than Obama did in 8 years. I'm sure the mislead kids in the rallies don't know that though.

— Stonewall Jackson (@1776Stonewall) February 20, 2018
Banning #bumpstocks is a good start. But it's only a start. Until you seriously start talking about banning the weapons of mass destruction they're attached to, you're just rearranging deck chairs.#LasVegasShooting #ParklandShooting #GunReformNow #AssaultWeaponsBan

— Ron Asher (@rmasher2) February 20, 2018
#Editorial You know how you stop Mass Shootings?

Have an FBI that does its f*cking job.

Banning certain guns is an idiotic response to a situation where law enforcement failed to do their job and investigate this sicko in Florida. #BumpStocks

— The Columbia Bugle ?? (@ColumbiaBugle) February 20, 2018
Here is the final vote. Names in green are voting to prevent a debate about banning #bumpstocks in #AZ. They are voting to prevent even having a discussion. pic.twitter.com/AwOgyfnzYC

— Kelli Butler (@KelliButlerAZ) February 20, 2018
FUN FACT:
Mass shootings can't happen without a gun.#bumpstocks

— Ed Krassenstein (@EdKrassen) February 20, 2018
"Propose regulation" doesn't mean it will happen. Remember the debate to make #bumpstocks illegal was brought in October…. then crickets till now. https://t.co/DQ7fHDza8Z

— Louis Aguirre (@LOUISAGUIRRE) February 20, 2018
Sarah Sanders will try to distract us with news that Trump has asked AG Sessions to propose a ban on #bumpstocks – Ignore the shiny object; #TheResistance must continue to demand a ban on assault rifles. #GunReformNow#ParklandStudents #NeverAgain pic.twitter.com/vxco4Dt0EV

— Robyn Ruth (@Robyn_Resists) February 20, 2018
Really, after all the death and tragedy, a ban on #bumpstocks is all you got?

And shame on the Florida House. Kill the NRA bribery and corruption. #DrainTheSwamp pic.twitter.com/PVbVCxic29

— Just Joe (@dannon787) February 20, 2018
The Trump administration should do more than just "propose" regulations to ban #bumpstocks. I have been urging for this since 2013. I hope this time we get a different result. https://t.co/E3qwrtFpd3

— Rep. Ed Perlmutter (@RepPerlmutter) February 20, 2018
Don't get upset about Trump agreeing to ban #bumpstocks. The NRA called for a ban on them after Vegas. Trump won't go further than that, I promise you, he knows better.

Bump stocks shouldn't be banned, but as long as that's the only move, it's harmless.

— Mike (@mike_Zollo) February 20, 2018
Hark @realDonaldTrump! I see you finally got around to saying words about "proposing" to *maybe* do something about #bumpstocks. Honey, that's several mass gun murders ago! Tell the #NRA it needs to be quicker in letting you know what you're allowed to say. #NeverAgain pic.twitter.com/zrRQIFWUbb

— Mrs. Betty Bowers (@BettyBowers) February 21, 2018
Bleeding Red LIVE: A ban on #bumpstocks will NOT come close to solving the problem which is MENTAL HEALTH! RT! https://t.co/U72xVZ0SfS

— Danny Kampf (@BleedingRedDan) October 5, 2017