Toronto Police Investigating homicide of 23 year old male from Ajax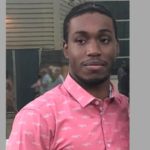 Police are investigating a shooting that happened on Sunday, November 18. Police were called to a building located in Scarborough on Lawrence Ave East when residents of the building heard gunshots. Upon entering the building police found a young black male in the building stairwell with a gunshot wound. The victim was later identified as 23-year-old Cardinal Licorish who resides in Ajax Ontario. The victim died on the scene before he could be transported to a hospital.
Licorish's death broke a record for killings in a single year last set in 1991.
That year also saw highest per capita rate of killings — 3.8 per 100,000 — of any in the Star's records.

In 2018, the city has so far maintained a homicide rate of about 3.5 per 100,000.-TheStar
Murder victim #90 of 2018, Cardinal Licorish in a picture just released by @TPSHomicide pic.twitter.com/GbClsm7wOq

— Catherine McDonald (@cmcdonaldglobal) November 19, 2018