Trump administration to deport upwards of 250,000 El Salvadorans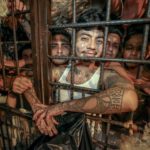 200,000 El Salvadorians may face deportation as the Trump administration has decided to cancel Temporary Protection Permits if permit holders can find no legal grounds to be in the country.
Permit holders granted the Temporary Protection Status permit which was issued in 2001 after disastrous earthquakes plagued the region have less than 2 years to leave the country or to find legal grounds to stay.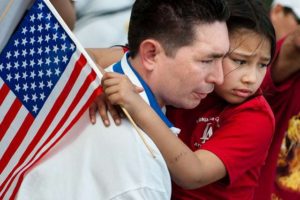 Those affected have now been in the country for 15 years and will be expected to acclimate into an El Salvador that has changed dramatically within the last decade with the introduction of technology and intercontinental globalisation.
There's also another group experts say will be affected: nearly 200,000 US citizen children of Salvadoran parents with TPS.
"Our family will break apart. … What am I going to do now?" said Chavez, who is raising two stepchildren and a cousin in Houston. "How can I tell them that I have to go?"-CNN
Much of the El Salvadoran industry is dominated by agriculture which many of the permit holders especially those who came as children are not familiar with. Although the country has expanded into the financial markets the El Salvadorian government will now have to decide where to place these people or if there is a place for these workers at all in an economy the returning permit holders have been unfamiliar with for over a decade.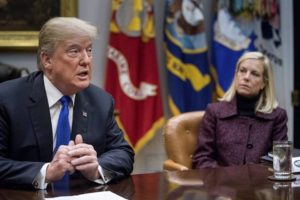 "After 17 years of a normal life, everything just vanished," said Cristian Chavez, 37.
An IT worker in Houston, Texas, Chavez told reporters Monday he wasn't sure what he'd do next.
"I feel lost," he said. "It's like all my plans for the future are just dead."-CNN