Truth and Reconciliation: Trudeau Addresses The UNGA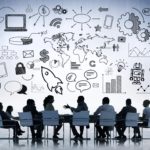 The Liberal Party of Canada the ruling party recently reached out to surveyors asking them what they saw as the most important issues facing Canadians. Overwhelmingly the top issues were: Better Healthcare, climate change, The North American Free Trade Agreement (NAFTA), and Indigenous rights. The respondents were from all over Canada including the Yukon Territory, Alberta, Quebec, and Ontario.
During his address to the UN Prime Minister Trudeau vocalized his understanding for the treatment of the Indigenous groups in Canada who are native to the land. Trudeau expressed his disappointment with the past treatment of the Indigenous people who from the late 1800's to 1996 were forced into residential schools as a means of assimilating them into the Euro-Canadian culture. The adverse effects the schools and initiatives had on the children can still be felt.
Many of these schools were later found out to be corrupt with children going through mental, physical, and psychological abuse.  The aboriginal peoples have had a long-standing fight with the government in trying to reclaim their land which has resulted in reparations being paid in various forms.
The Liberal Party has taken up the fight with Trudeau at their helm and has "targeted investments over 5 years to improve mental health programming for First Nations and Inuit". Trudeau during his address acknowledges there is still "a lack of respect" for the Indigenous peoples as many of them are still living on reserves that lack the basic necessity of clean flowing water. The community has also experienced disappearances and violence against women. The Federal Government has responded by funding $53.86 million over two years to the Royal Commission who will conduct an Independent inquiry into these cases, to be completed by the end of 2018.
Prime Minister Trudeau stood in front of the UNGA and pledged to continue down the road of truth and reconciliation and he advocated for the Liberal Party and their full support of the Indigenous peoples. He also spoke about the Truth and Reconciliation Council for which he says:
"The Truth and Reconciliation Committee: The declaration provides the necessary principles, norms, and standards for reconciliation to flourish in 21st century Canada. That's not an aspiration. That is a way forward."