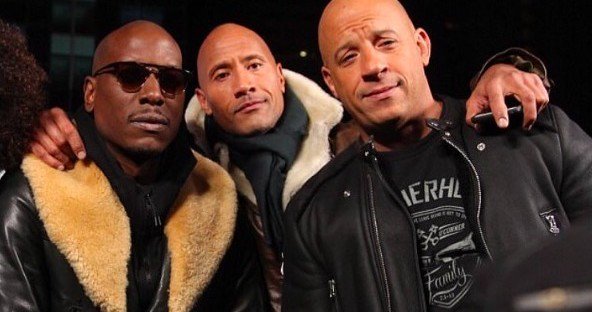 Singer, Actor and Multi-Media Mogul Tyrese Gibson has been experiencing some setbacks this week. The Entrepreneur made a public plea to the mother of his child who wants to be granted full custody of their daughter. Tyrese got extremely emotional and the incident has even sparked a stream of memes on social media.
Norma — who was wed to Gibson from 2007 to 2009 — alleged her ex-hit Shayla "between 12 and 16 times," leading the child to allegedly later tell her mother that she couldn't sit down due to pain and saying, "Mum, Dad beat me so hard that it hurts when I sit down."-PEOPLE
Gibson previously told PEOPLE in a statement that Norma's allegations were "hurtful lies."
Today it was released that Tyrese is no longer under investigation for child abuse which means there was no evidence to support Norma's excessive claims of abuse including citing in court documents that the artist had mental issues, to which the rapper denied. The court has seemingly agreed with Mr. Gibson and has decided to drop that side of the case.
To add injury to insult the artist is also threatening to quit Fast and the Furious, the much-acclaimed franchise.  The Franchise has roots in one of the largest markets in the economy China. This means that if he pulls out there may be a potential loss resulting in millions of dollars. The franchise is heavily dependent on the unity of the cast that is why most fans fell in love with the franchise.
"I'm sorry to announce that if Dewayne [sic] is in Fast9 there will no more Roman Peirce [sic]," Gibson wrote. "You mess with family and my daughters' survival I mess with yours……… close your eyes dude you're a 'Clown.'"
Recently Tyrese surprised his mother with a new house after she had been sober for 11 years after excessively drinking for 27 years. It seems the mogul is at a pivotal point in his career and most of his peers are concerned for his well-being. Even so, there is still hope as BET reported that the rapper would be releasing a new album called Identity Theft Double Album.
"My motto is #IDentityTheftDoubleAlbum is Jay's spirit, PAC's Soul and Sonically Dre's Ears…… I know your first instinct is to say GTFOH put me in the ( Singer and Actor box and throw away the key )…but you will see folks very very soon that this rap album is far from play……." he continued.-BET
What Instagram Has to Say:
https://www.instagram.com/p/BbCrBK3H-XW/?hl=en&taken-by=tyrese