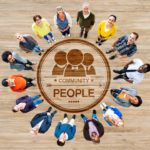 The 72nd United Nations General Assembly (UNGA) is official in session. Donald Trump, known to make his mark has already made an infamous speech condemning North Korea for their continuing provocation of the UN. North Korea launched its second missile as a test last week which landed on the coast of Japan. In his speech, Trump addresses "rocket man" as he coined the North Korean leader, "The United States has great strength and patience, but if it is forced to defend itself for its allies, we will have no choice but to totally destroy North Korea."
Last week, H.R. McMaster the national security advisor held a press conference in which he says "for those who have said, and have been commenting about the lack of a military option, there is a military option, now it's not what we would prefer to do." He also made a plea to all global leaders to come up with a solution "short of war".
Trump also went on to discuss Iran, saying the government operated as "a corrupt dictatorship behind the false guise of a democracy."
Actress Priyanka Chopra who is a UNICEF ambassador also visits the UN today where she sits on a panel discussing education funding for the underprivileged, especially for young women and girls. She makes a pledge on behalf of UNICEF for the next 4 years to get girls in school "and stay there".
19-year-old Muzoon Almellehan joined Chopra as a goodwill ambassador to make her the youngest ambassador for UNICEF. Almellehan spoke at the Social Good Summit a couple days ago.
Canadian Prime Minister Justin Trudeau is also in New York for UNGA. He received the Atlantic Council Global Citizens award. His speech touched on Russia and the border conflict with Crimea and Ukraine. He proclaimed,
 "It is a time for the Atlantic Democracies to renew our commitment to universal standards of rights and liberty enforced through a multilateral rules-based order that has promoted peace and stability and stood the test of time."
The Prime Minister is set to attend We Day which happens today with his mother as his date.