100Summers LA Club Promoter King Bell continues to keep SoCal residents entertained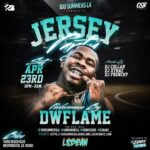 Club promoter of 100Summers LA, King Bell has been consistently hosting live concerts this year. Some of the show headliners have been musicians like Stunna Girl, BlueBucksClan, and Bino Rideaux. It seems like Bell is set on making an impact and making 100Summers LA a reputable brand when it comes to live shows/parties. The next 100 Summers event will be a jersey party this Saturday April 23rd with a performance from DW Flame.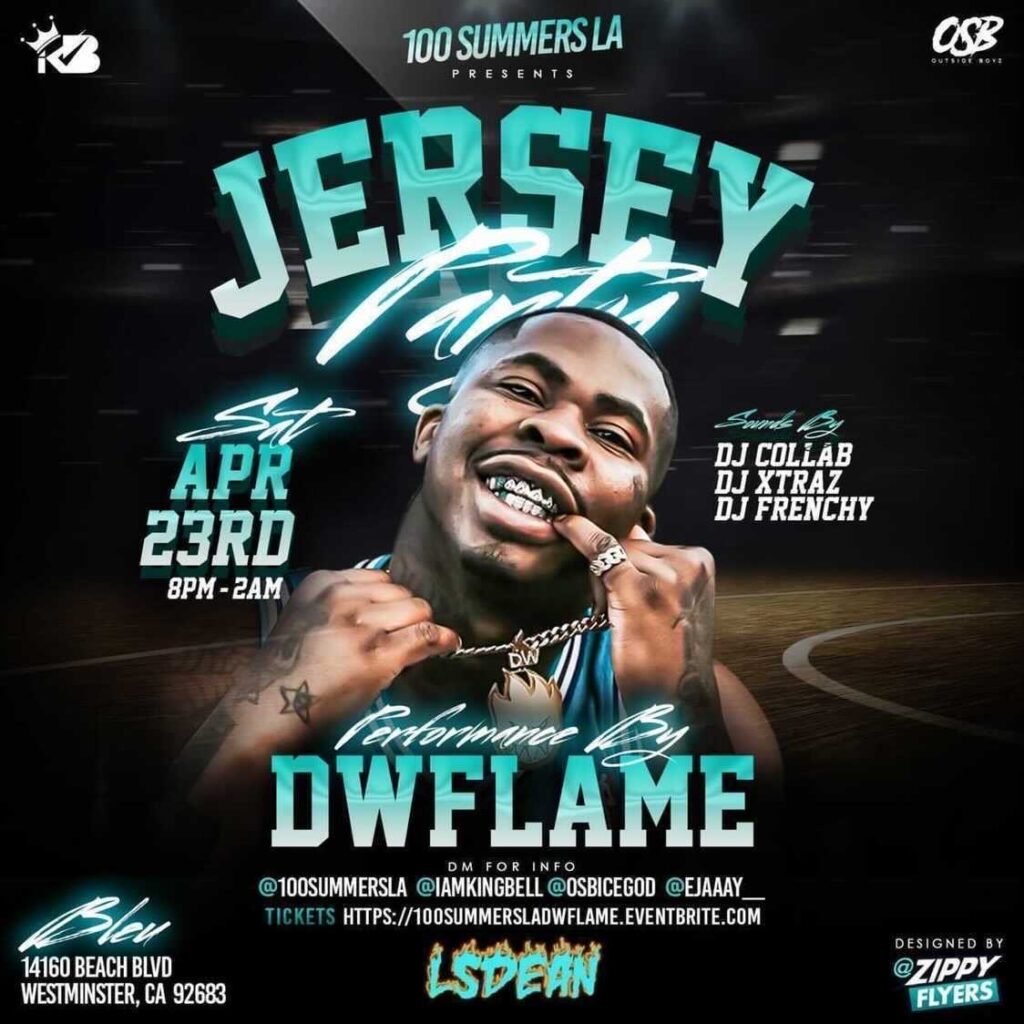 Then after this Saturday, the next event will be a performance from Haiti Babii May 14th. As you can see from the list of upcoming and past events, Bell likes to keep up the momentum from each performance, never waiting too long to throw another event. This is perfect for Southern California residents living in a Post-Covid lockdown world, just a little over a year ago all of us were cramped inside the house because of Covid-19 restrictions and regulations. But even these restrictions didn't stop party promoter King Bell from providing the people with a good time. In the summer of 2020, 100Summers LA threw a party with a performance from BlueBucksClan, party resulted in cops shutting it down, citations, fines and even health code violations.
These days, it seems like cops shutting down one of 100Summers' events is the least of Bell's worries. All shows are official and usually hosted in Westminster, CA. I asked him what his plans and goals are for the rest of the year, he replied saying "Basically to get the 100Summers LA brand to the festival level where I will be running festivals under the 100Summers name. I already have my own night at a club in Orange County and that's already going well. So naturally festivals would be the next step." A 100Summers LA festival is something I could definitely see coming into fruition and being successful. If you're reading this, living in the Southern California area and in search of fun things to do on the weekend I recommended giving @100SummersLA and @IAmKingBell a follow on Instagram to stay up-to-date with all of their upcoming events.