Loblaws to lay off 500 Employees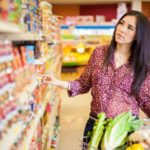 Loblaw's one of Canada's largest food distributor is set to lay off 500 employees working in the office. The cut comes on the cusp of the company announcing a $1.8 million funding for a children's charity which would be released over 10 years.
"In celebration of Canada's 150th birthday, Loblaws has decided to, for the next decade, commit over $150 million across the country for breakfast programs that are run in schools including those that are on the Island," said Mark Boudreau, director of corporate affairs for the Atlantic region.-CBCnews
Employees were informed Monday via a company memo issued by company President Sarah Davis. The public was also ensured downsizing would be temporary with anticipation that the company can create even more jobs in the long run.
The decision comes after Metro Inc. (TSX: MRU) announced last week it would eliminate about 280 jobs starting in 2021 as the grocery-store chain modernizes and automates its distribution network. Metro said the choice is unrelated to its efforts to offset added costs from Ontario's rising minimum wage.-CTVnews
Earlier this month it was reported that Trudeau was not looking to raise the minimum wage. A major goal of the liberal party at the moment is working with the middle class to create less tax pressure and to place more money directly in the pockets of middle-class Canadians. Raising the minimum wage is one way to do that. The price of living in Toronto and Vancouver, the two major cities in Toronto is currently higher than most middle-class families of 4 can comfortably afford. The current minimum wage is $11.25 in some provinces like British Columbia and although the minimum wage rises at a constant rate voters are pushing Trudeau to plunge the minimum wage to $15.
The pressure of small businesses is one of the major holds on the raising of the minimum wage, with an estimated 97% of Canadian businesses being small businesses.
Trudeau told a business crowd in Toronto Friday that his government didn't see raising the federal minimum wage as the ideal solution to help those who face various economic barriers. "There is no magic bullet," Trudeau said.-CBCnews/0ct7
A change in the federal minimum wage would only affect workers in federally regulated businesses, such as banks and telecommunications companies, which account for six percent of workers nationwide. Minimum wage rules for other workers fall under provincial jurisdiction. -CBCnews/0ct7