Like Father Like Son! Jeffrey Sandusky Pleads Guilty to Child Sex Abuse Charges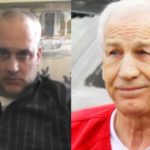 Jeffrey Sandusky, the 41-year-old son of former Penn State assistant football coach and convicted child molester Jerry Sandusky, plead guilty to 14 counts of child sexual abuse this Friday. The guilty plea arrived one week before trial was scheduled to begin in Centre County Pennsylvania as part of a deal with prosecutors. In November 2016, an investigation against Jeffrey Sandusky was launched after a minor claimed that she had received text messages from him asking her for nude photos. The girl refused and didn't mention the exchange to her parents, according to a state trooper's affidavit.
But three years later, in 2016, Sandusky is accused of making the same request to the girl's then-16-year-old sister, who told her father. The victim's father saw the text messages and then showed police. District Attorney Stacy Parks Miller said Sandusky had told the victim to erase his text messages and not tell anyone about them. The child was the daughter of a woman he once dated and had been living with for five years. An additional complaint filed against Jeffrey Sandusky said that he had oral sex with a second minor in 2013. Sandusky was a Rockview State Prison corrections officer, but  was suspended after he was arrested in February.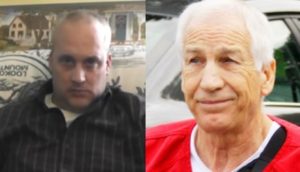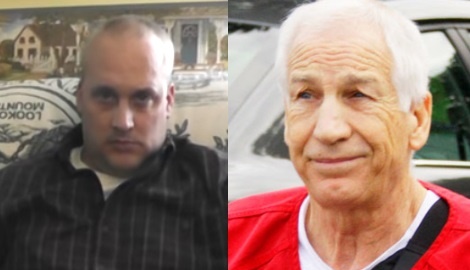 Centre County District Attorney says his guilty plea will ensure that he will serve jail time. Jeffrey Sandusky's father, Jerry Sandusky, was convicted in 2012 of sexually abusing 10 boys over the span of 15 years. The senior Sandusky was found guilty on 45 of 48 total counts of sex abuse and was sentenced to 30 to 60 years in prison. Authorities say Jeffrey Sandusky committed these crimes over a 5 year period. He faces up to eight years in state prison if convicted.