Prince Harry and Actress Meghan Markle set to wed Summer 2018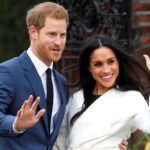 Prince Harry and Meghan Markel announced their engagement early this morning and has since been all the buzz on social media. The couple who has been dating since last summer took engagement photos outside of Kensington Palace.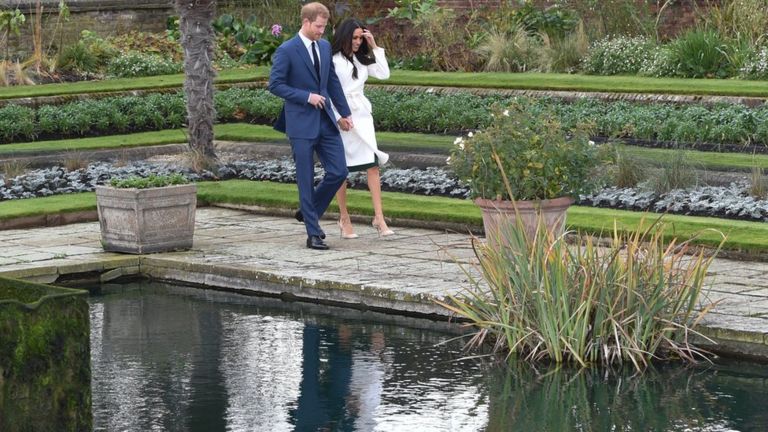 The prince popped the question last month in London in the presence of close family and friends.
The announcement, issued by Clarence House, the Prince of Wales and Duchess of Cornwall's official residence, said details about the wedding day would be unveiled "in due course".-BBC News
Markle who is known for her break out role in the TV Drama Suits lives in Toronto and the couple was spotted at this years Invictus Games when it was publicly announced they were in a committed relationship.
Markle's family lives in California, Crenshaw to be exact and the neighborhood has been viewed negatively mostly in the media. BBC reported:
"Casting aspersions on where her parents live or where she grew up – the majesty of the woman is in who she is and how she conducts herself," he said. "Obviously she has something that makes her princess-like."

Prince Harry himself complained about the media coverage of the Markle family and some local journalists agree it crossed a line.

"There's been a lot of loaded language and race-baiting language about Meghan," said Smriti Mundhra, the entertainment editor at BET.com, which recently speculated about the possibility of Britain's "First Black Princess."

"Crenshaw was once an epicentre of gang activity but the crime rates have dropped significantly," says Mundhra. "It's ridiculous to say Prince Harry would be in danger there."-BBC News
The ring was designed by Prince Harry and includes two diamonds from Princess Diana's collection, the third diamond is from Botswana.
"Its merging modernity with history, which is what their relationship is," Sophie Goodwin, fashion director at Tatler, tells PEOPLE of Meghan's ring. "They are respecting the traditions of the royal family, but also they are in a modern world. William and Kate have done the same, merging both worlds and bringing the royal family into this new era. I think they are doing it beautifully and this is just another extension of it, with Harry and Meghan."-PEOPLE
What Twitter Has to Say:
Congrats to @meghanmarkle and Prince Harry. Sending all my best for your upcoming nuptials and a long happy life together. #love

— Gabriel Macht (@GabrielMacht) November 27, 2017
BREAKING: Successful actress Meghan Markle to wed former soldier https://t.co/TAvRgQNiwC

— JOE.co.uk (@JOE_co_uk) November 27, 2017
"It was just an amazing surprise" – Meghan Markle on the moment Prince Harry proposed to her https://t.co/7pnNzobbc9 #royalwedding pic.twitter.com/JkSwTAfnDt

— BBC Breaking News (@BBCBreaking) November 27, 2017
The definitive timeline of #PrinceHarry and #MeghanMarkle's relationship: https://t.co/hMUVcLTXDu

— InStyle (@InStyle) November 27, 2017
Can't wait for another royal wedding? Don't worry we've covered all the talking points on Prince Harry and Meghan Markle's upcoming nuptials here: https://t.co/dKt9gFNs1r

— Paddy Power (@paddypower) November 27, 2017
I'd like to remind you all that modern economics is such that #MeghanMarkle could run a 12-week online course through Instagram on how to marry a rich prince and LITERALLY make more money than Prince Harry.

— Adam Liaw (@adamliaw) November 27, 2017