Bruce Willis taking a break from acting due to illness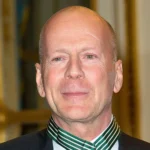 ---
67 year old Bruce Willis announced that he will be taking a break from acting due to a health scare in a press release this week. Willis has been acting since the 1980's and was first an extra in Paul Newman's The Verdict in 1982. Willis took to social media to let fans in on his personal life and to share the news of his decision following his diagnosis. Willis reported to fans that he was diagnosed with aphasia and it was affecting his ability to carry on working. Aphasia is a language disorder that is caused by damage to the brain and can gravely affect how the affected person controls their comprehension of language and expression.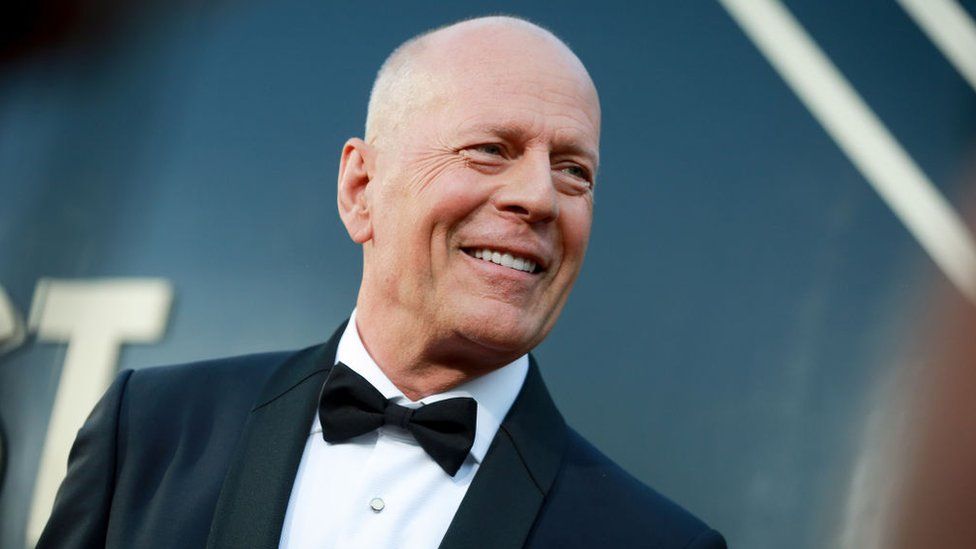 Willis and his family released a lengthy statement about his decision to step back from the career he's had for over a decade and encouraged fans to continue supporting the seasoned actor. The statement was released by his ex wife Demi Moore whom he married in 1987 and divorced in 2000 The pair have three children together and will be rallying around the matriarch of the family during his time of recovery. The statement read:
"To Bruce's amazing supporters, as a family we wanted to share that our beloved Bruce has been experiencing some health issues and has recently been diagnosed with aphasia, which is impacting his cognitive abilities. As a result of this and with much consideration Bruce is stepping away from the career that has meant so much to him.
This is a really challenging time for our family and we are appreciative of your continued love, compassion and support. We are moving through this as a strong family unit. and wanted to bring fans in because we know how much he means to you, as you do to him. As Bruce always says, "Live it up" and together we plan to do just that. Love,
Emma, Demi, Rumer, Scout, Tallulah, Mabel, & Evelyn.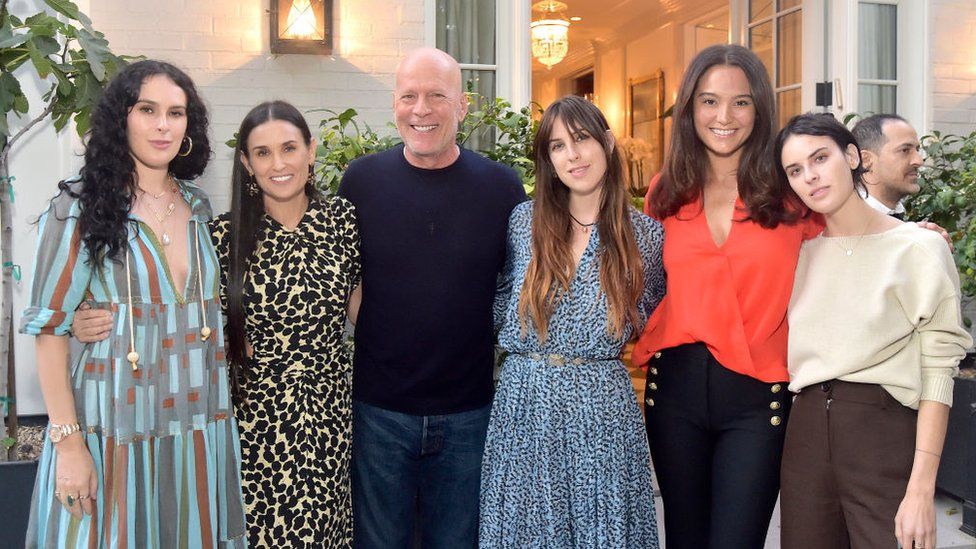 Fans took to social media to show their support for the actor who embodied the Die Hard franchise and expressed how the actor who has starred in over 100 movies. Tv personality Meghan McCain who sits on the panel of the view released the following statement:
"So much love, light, prayers, and strength to Bruce Willis, his wife, children, @justdemi and their entire family during this time.
Have faith, there is hope and incredible geniuses at Mayo Clinic and NIH who work in neurology and study brains. Breakthroughs happen every day."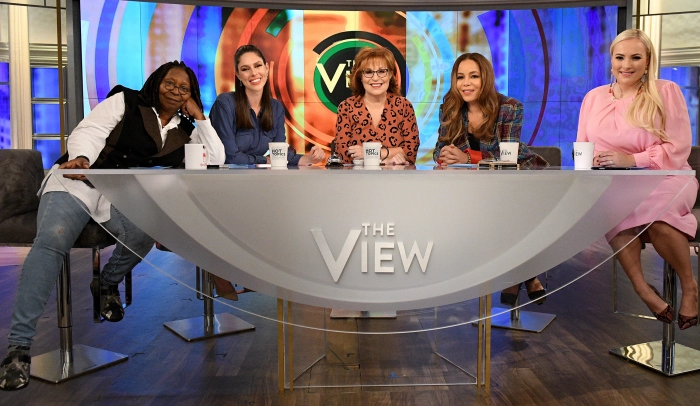 Willis is currently married to Emma Heming whom he wed in 2009 and they share two children together. The 43 year old released the same statement as Demi earlier today in solidarity with the extended family. A week ago Emma posed the following picture with a caption that read:
"13 years ago, those wedding speeches really sent us over the edge 🤍 😂 Enjoy! #uglycry #weddinganniversary #lucky13"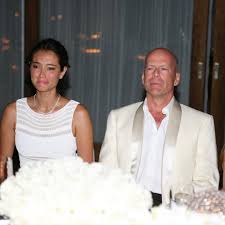 Heming also a week ago released a collage of photos with the actor who celebrated his birthday on March 19th. Heming tagged the photos,
"I don't just love him, I really like him 💓 #birthdayboy 🥳💝
Willis was born, Walter Bruce Willis in 1955 in Idar-Oberstein, West Germany. His mother Marlene was a German native, however his father David Willis was an American soldier which allowed for Bruce to migrate to the states where he would start his lengthy career and eventually raise a family.