Las Vegas: Google, Facebook, Twitter Social Media spreads Fake News, Hoaxes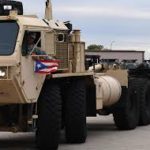 Facebook, Google, and Twitter have spent so much time and energy saying they are committed to stopping Fake news but have failed.
In this age of information overload, it is extremely important to find accurate reliable news sources. When tragedy strikes it travels fast and many blogs, websites pull inaccurate information. It is so important to stop spreading news that is not real.Google, Facebook, Twitter, social media spread Fake Las Vegas News.
Las Vegas was hit with a horrible tragedy last night my heart goes out to anyone who was affected. My thoughts and prayers are with everyone in Las Vegas. Family members, friends, and the world raced to find information and piece together what happened. News travels so fast in our time that there are multiple reports, and footage. People post things, on Facebook, Twitter, Instagram, and many people went live as the tragedy unfolded like Dan Bilzerian who is a social media celebrity who was in the event. See below:
https://www.instagram.com/p/BZvGHLRAqar/?taken-by=worldstar
Even Google Fails and spreads fake news
We put so much trust on Google being the strongest search engine in the world and it even fails. Google algorithm put 4chan's website on the top of Google results. The website falsely identified the shooter and called him a leftist and democratic supporter.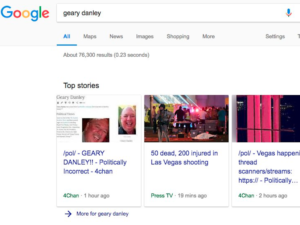 https://www.instagram.com/p/BZwqoNbhRwK/?taken-by=buzzfeednews
Instagram celebrity and social media influencers news sources are not reliable
Keep in mind that celebrity and social media influencers are people and may not have the most accurate information. In most cases, you cannot rely on these sources to confirm the news.
Dan Bilzerian
Please share this and remember that not everything we see is real and take everything with a grain of salt.
From an early age, we get taught that we can't believe everything on the internet, but we still do.
We see things on Instagram, Twitter, Facebook and believe it without verifying. Hope this article shed a little light and makes you more conscious of what you read. Remember not everything is what you see.