Naomi Campbell a British Vogue Cover and Motherhood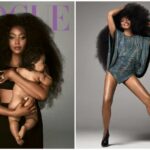 ---
Naomi Campbell is now 50 years old and still has that youthful glow that she had when she started her career at the tender age of 15. The Supermodel has traveled the world and has also done her share of activism for people of color as well as other organizations that she has been blessed to be apart of throughout her career including being the global ambassador for The Queen's Commonwealth Trust. At 50 Naomi shows no signs of slowing down and recently the supermodel who is worth an estimated $80 million had a baby girl who was born in May of 2021. Although the father of her baby girl is not known as wealthy as she is being a single mother should come as easy as 1-2-3; should that be the case.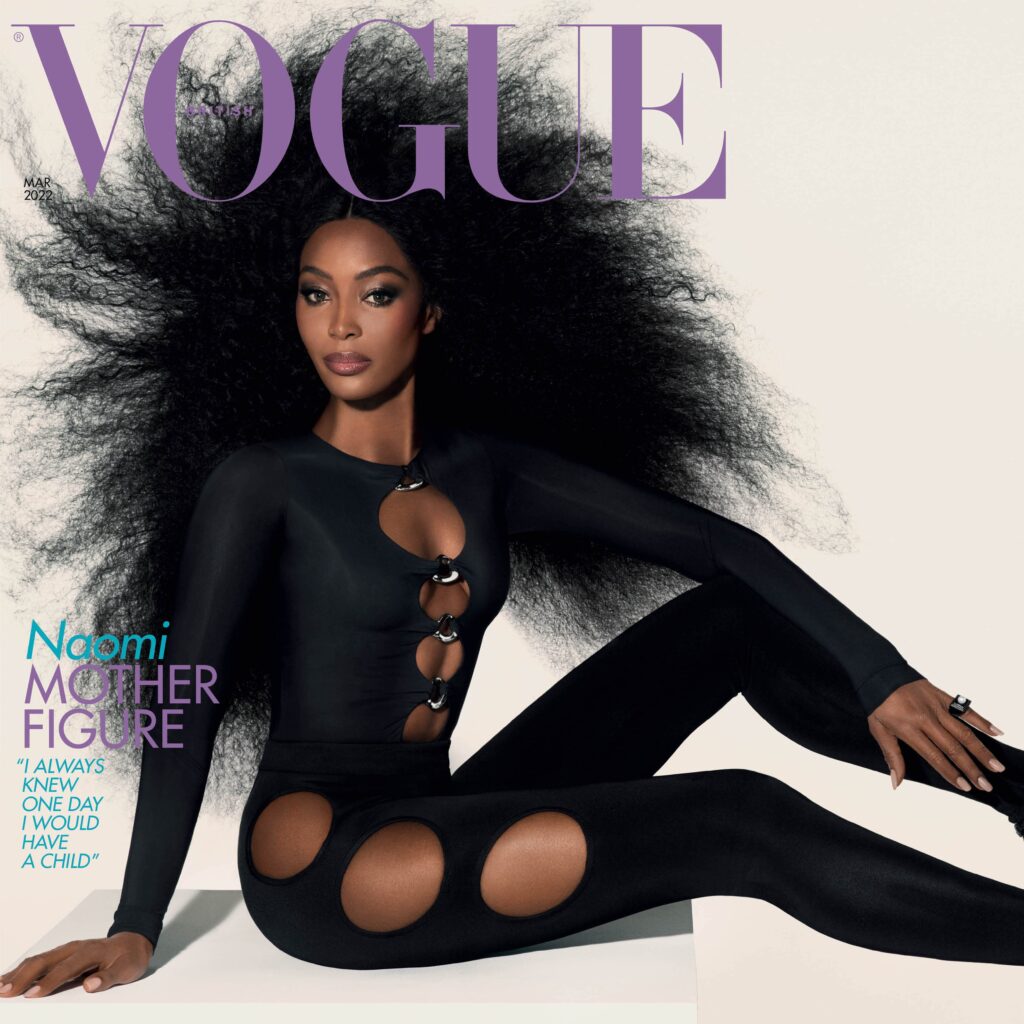 "I'm lucky my little one loves to travel like me – no whimpering taking off or landing," she says, proudly. "She's a good girl: she sleeps very well, she hardly ever cries and I'm told she's very alert for her age. She's just started waving, which is fun. She laughs a lot. She's almost talking," she says, adding, "I think she might walk before she crawls. And she's got six teeth already." Some grumbles through teething, then? "None! She's a trooper." Truly a model baby. A supermodel's model baby. -British Vogue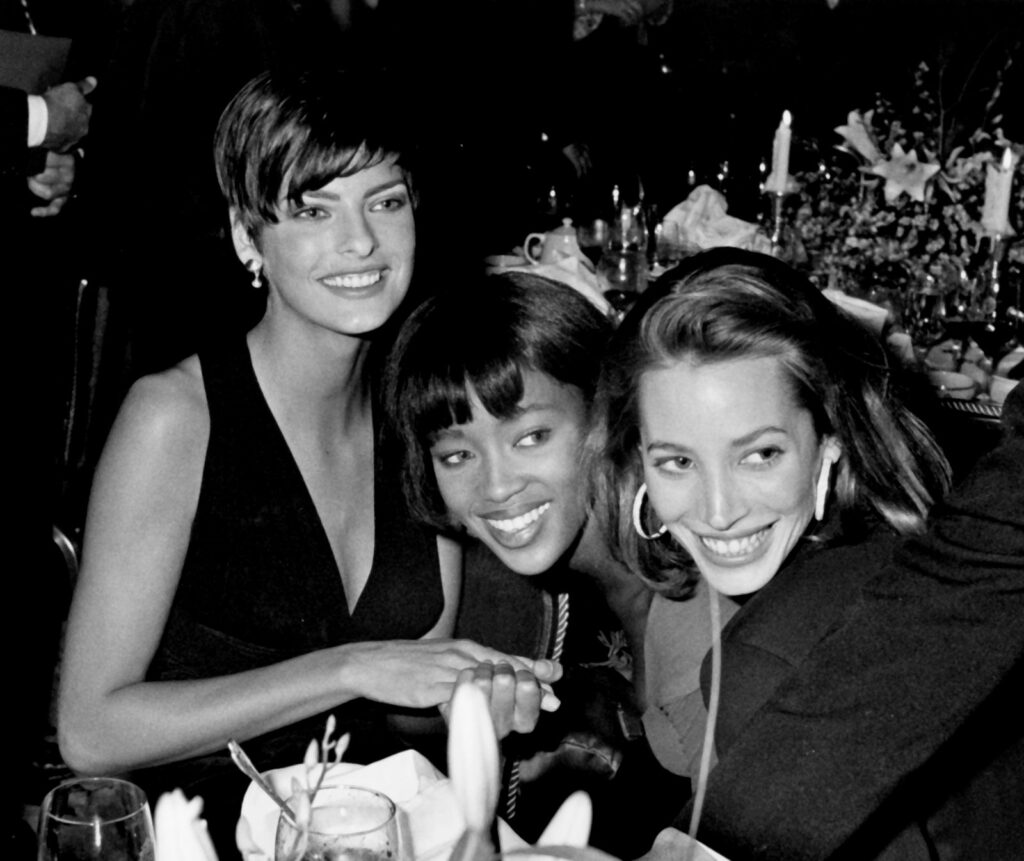 Naomi has expressed the fact that she knew she would always have a child. Many fans speculated that the child was adopted but in a recent interview with British Vogue for her cover story she insisted the child was not adopted. She also reported that she would be writing a book full of her life stories and memories of her modeling career that has spanned since 1978. She also chose not to reveal the name of her daughter; she admits that she never announced that she would be having a daughter and the few people that did know were told to keep the information private.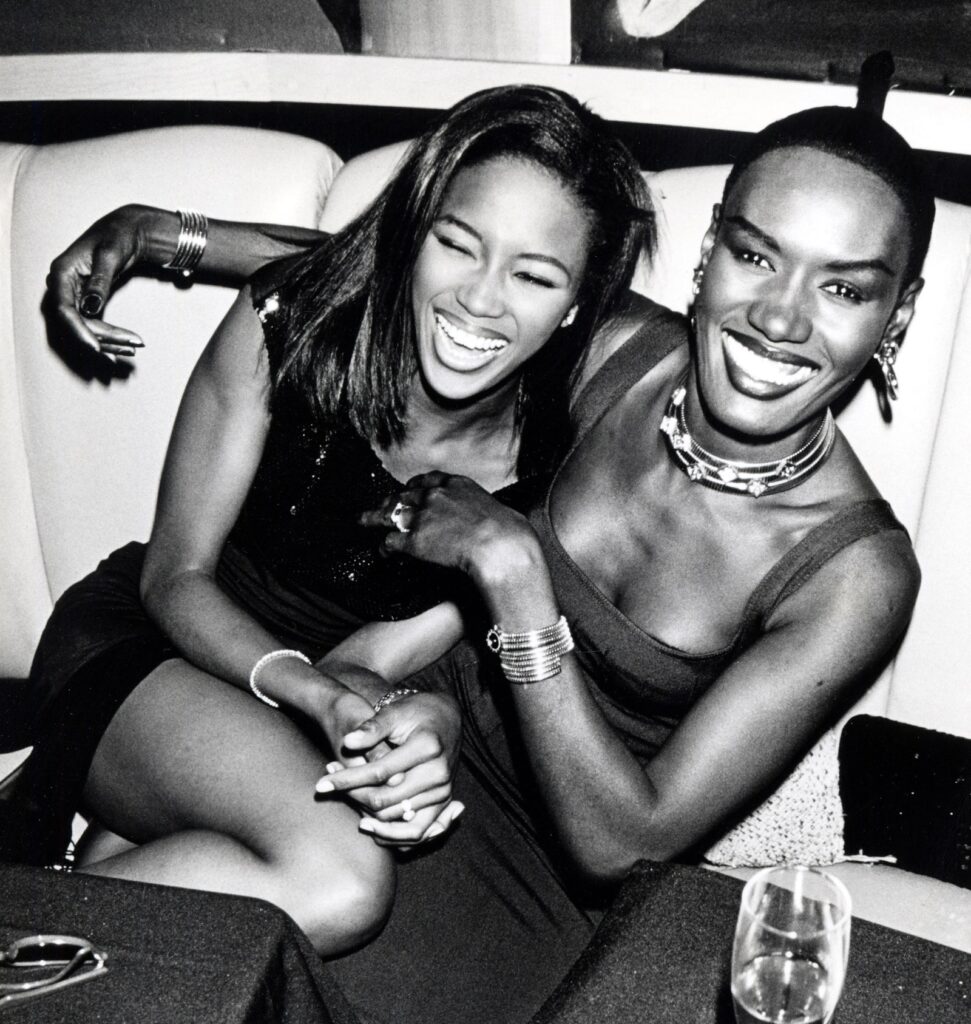 This bundle of pure joy has just made her first Vogue appearance – a cover, no less – and, unsurprisingly, she was a natural. "She loves the light. She's inquisitive. She was looking at everyone – she looks at people right in the eye and for a very long time. She was taking it all in." What is surprising to learn is how nervous Naomi was on set with Meisel, one of her closest friends and collaborators, who she has known since she was 16 years old. "I'm always very nervous and quiet when I work with Steven. I'm so focused on becoming something else, something new in his eyes, to understand his direction and be one hundred per cent present." -British Vogue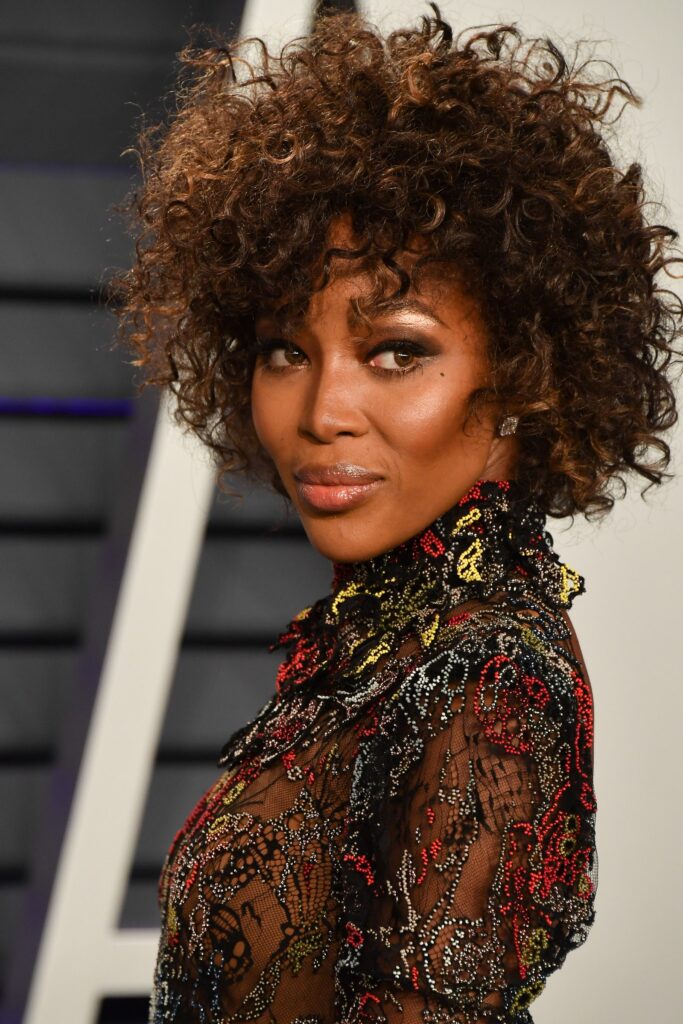 At 51 Naomi is still very much committed to her modelling career. She's already this year walked in Paris, Milan and London. She went on to talk about the women she has met within the modeling industry and how she tries to maintain her friendship with these women despite distance as well as having families of their own. She specifically speaks about Cindy Crawford who she has known since she was 18 and whose daughter has also entered the modelling industry with much success.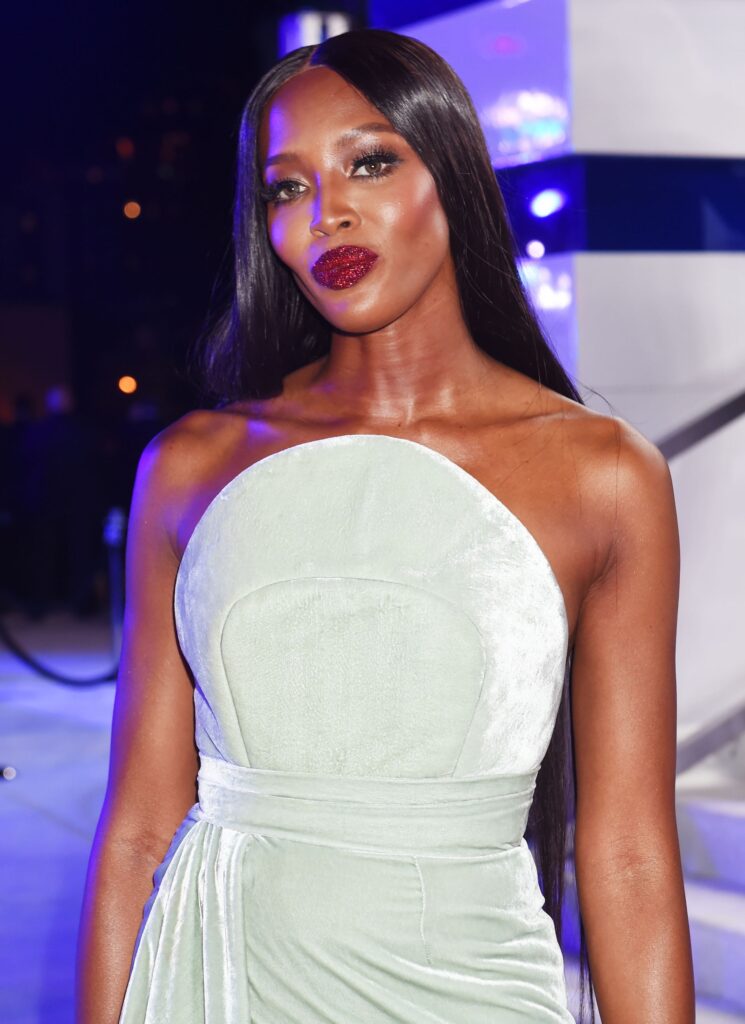 More than three decades on, she remains great friends with them all. "Yes, we have a group chat," she says. Cindy was the first to meet her daughter when she was just a few days old, Christy visited when she was less than two weeks old and Linda is yet to meet her, likely busy since announcing her US legal claim last September that Zeltiq's CoolSculpting procedure, which claims to reduce fat, left her "brutally disfigured". "She's a strong woman and I think she's very brave," says Naomi. "It takes a lot of courage to come out and speak her truth. I stand by her absolutely." -British Vogue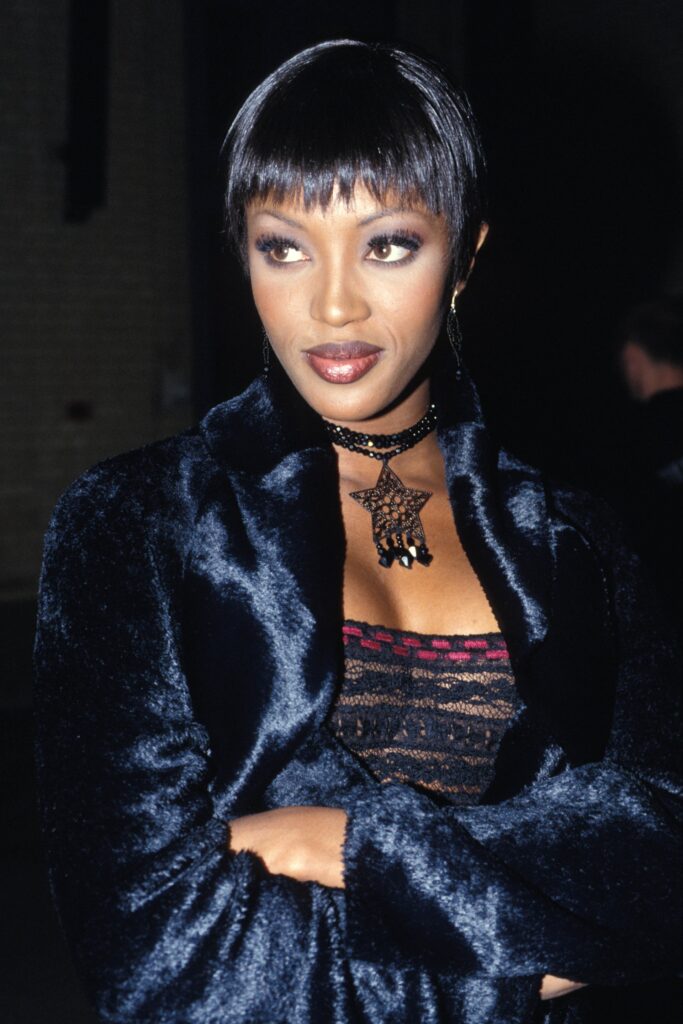 Naomi admits that since the birth of her daughter she has had little sleep between working and ensuring that her daughter feels loved. She will be involved in the Docu-series entitled Supermodels which will be available on Apple TV+. The series will explore the life of the supermodel as well as the people she has worked with throughout the years since the 90's. The series will be directed by Barbara Kopple and the models featured on the series all have executive producing rights together with Ron Howard.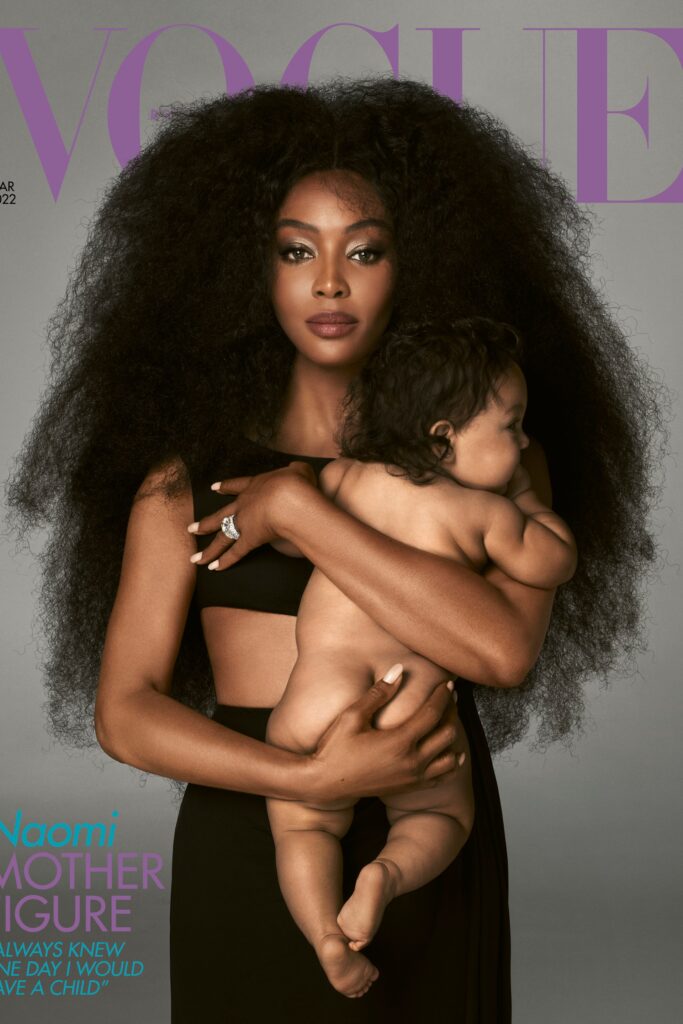 Naomi's enjoying living life through her daughter's eyes: "I'm like a kid again. I'm reliving nursery rhymes, playing and discovering how many great new toys there are out there in the world! And dolls! Things I couldn't even dream of." She says her daughter loves music boxes, exploring colours, textures and shapes. And then there are the clothes. This baby's wardrobe is fast growing into one that will soon rival hers. "She has a really nice closet thanks to so many designers and friends who have sent her some lovely things, but wow, kids grow fast, don't they?" Naomi's own archive – loaded with Alaïa, Chanel, Versace – is the subject of another new project she has in the works, which is as much as she will say right now.

Before she dials off, I ask her what the biggest surprise has been since becoming a mother. Without hesitation: "My daughter comes first," she answers. "Everything I do, I do for her – that's it. It's so completely selfless, isn't it?" Does she want more? "Why not?" she says, laughing. "Why not?" -British Vogue