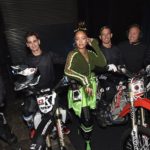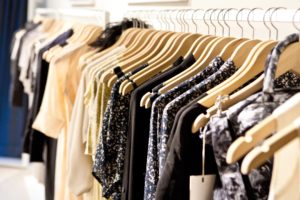 New York Fashion Week (NYFW) ran from September 7th to 13th this past week. The fashion world was a blaze and here are some of the highlights.
At beginning of the week, Rihanna dubbed NYFW, Rihanna Inc; as she released her much anticipated makeup line Fenty Beauty. The line made waves because of the "all inclusive" formula Rihanna chose to go with, and the 40 shades the line boasts. 
Later in the week, Rihanna would continue raising the bar when she dazzled guests by getting professional dirt bikers to showcase her models and her line in collaboration with Puma. The clothes were edgy and ready to wear; the men did stunts, on stunts, on stunts, at a fashion show!
 Rihanna ended the show In a green suit from her line, all smiles on the back of a Dirt bike.
The perfect end to a spectacular show. Which supports the argument that this Fashion week will always be remembered by some as Rihanna Inc.
Jordyn Woods also debuted at this year's Fashion Week walking in Chromat's show.
She released a stream of photos throughout the week for her new collaboration with Addition Elle and Cosmopolitan. And attended the Haspers Bazaar Icons Party.
Lyric Anderson debuted walking in Adriana Sahar's Show.
Winnie Harlow went high fashion for Coach. She also walked for Marc Jacobs. 
Lastly, the Harpers Bazaar Icons party hosted stars like The Weekend, Selena Gomez, Nicki Minaj, Winnie Harlow, Dascha Palanoco, Maye Musk, Ciara, Kim Kardashian, Kendall Jenner, and much more.